"Idolized Michael Jordan but Isiah Thomas Was my Favorite Player": Steve Nash Revealed How Pistons Legend Inspired Him alongside MJ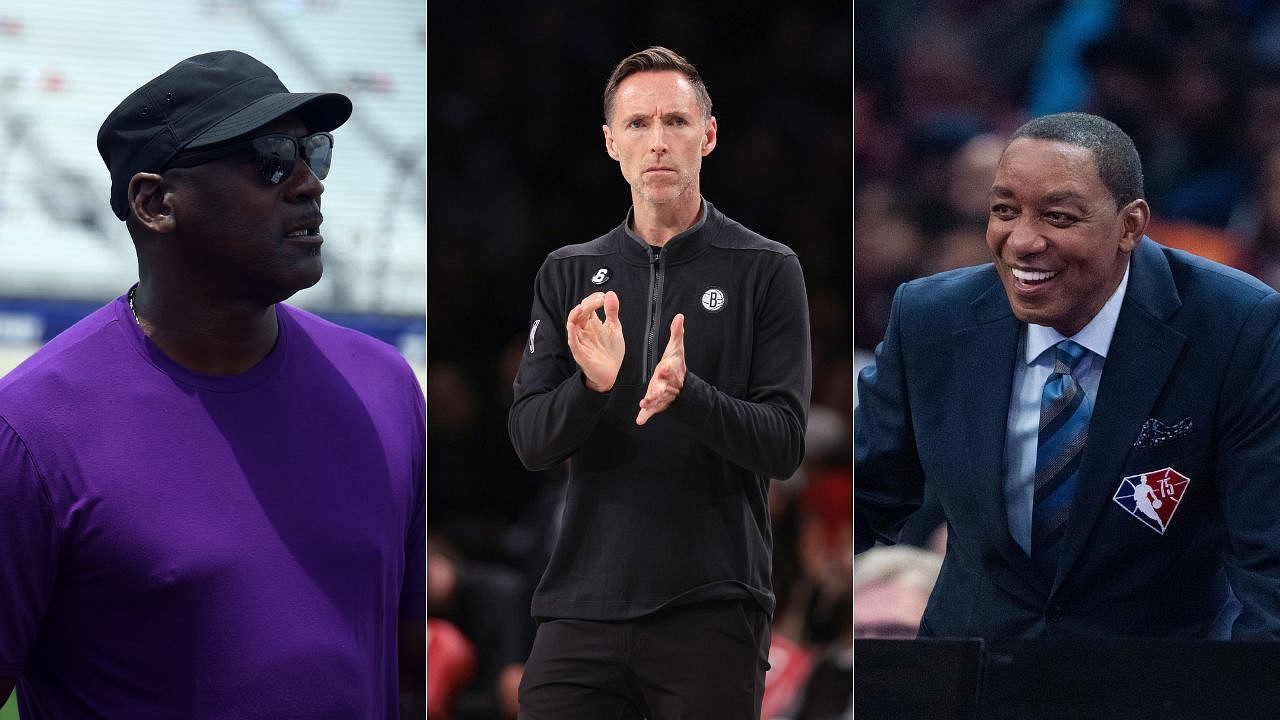 2-time NBA MVP Steve Nash revealed in an interview with Jackie MacMullan that Isiah Thomas and Michael Jordan were his idols growing up.
Steve Nash is one of the most underrated players in the history of the league. Drafted when Michael Jordan was winning his second threepeat, it took him a couple of seasons to really find his footing in the NBA.
However, once in Dallas alongside Dirk Nowitzki, Nash became a dynamic offensive player. While he was pretty short for the NBA and didn't have much of a vertical, Nash threaded lanes and passes like few others were ever capable of.
His best years came with the Phoenix Suns in his second go-around there. Nash won MVP honors for 2 straight seasons once he went back to the team that drafted him.
On his 44th Birthday, we highlight 2x MVP @SteveNash's top plays! pic.twitter.com/SFUm7cIIXr

— NBA Canada (@NBACanada) February 7, 2018
Also Read – "Steve Nash has same amount of MVPs as Kobe Bryant and Shaquille O'Neal combined": NBA Twitter brings forward a fact that puts the league and it's MVP selection process to shame
For many years, there were few players more exciting to watch than Nash operating the pick-and-roll. The Canadian made the Suns the potent offensive force they were in the mid- and late-noughties.
Steve Nash revealed that Michael Jordan and Isiah Thomas were his childhood idols
Jackie MacMullan wrote a book called Basketball: A Love Story, which was published in 2018. It contains interviews from tons of NBA legends like Isiah Thomas, LeBron James and Kobe Bryant, among others.
One of the chapters in the book is regarding 'Your Heroes' Heroes'. Steve Nash was interviewed for this segment, and he gave a befitting anwer to the question:
"Isiah Thomas was my favorite player growing up. Obviously, I idolized Michael Jordan, but Isiah, you don't see him dunking every night, outmuscling people."
Also Read – "I probably should have shot the ball 20 times a game!": When Steve Nash expressed regret over his pass-first mentality
"I gravitated toward him – the skill, the dexterity, the competitiveness, the son of a bi**h, the grit and fight and clutch, and more than anything the imagination to make plays out of nothing."
How similar were Nash and Isiah?
Isiah Thomas came into the league at a time when teams relied on big men on both ends of the floor. He became practically one of the first guards of his size to play a superstar role.
Drawing for Tiny Archibald and Bob Cousy, Thomas blended his streetball handles and effervescent playmaking into a great mix. He was a pretty good scorer when the occasion demanded as well. He even dropped 24 points in one quarter during the 1988 NBA Finals.
Steve Nash was a classical playmaker in the same mold, but with an even bigger aversion to to shooting the ball. His flamboyant passing makes him one of the all-time great players at his position.
While neither of them was a great defender like Michael Jordan, they certainly made their teams hum along on offense like few others.
---
Share this article