Is Charles Barkley Married? Who is the Former 'Weight Loss Machine Model' Maureen Blumhardt?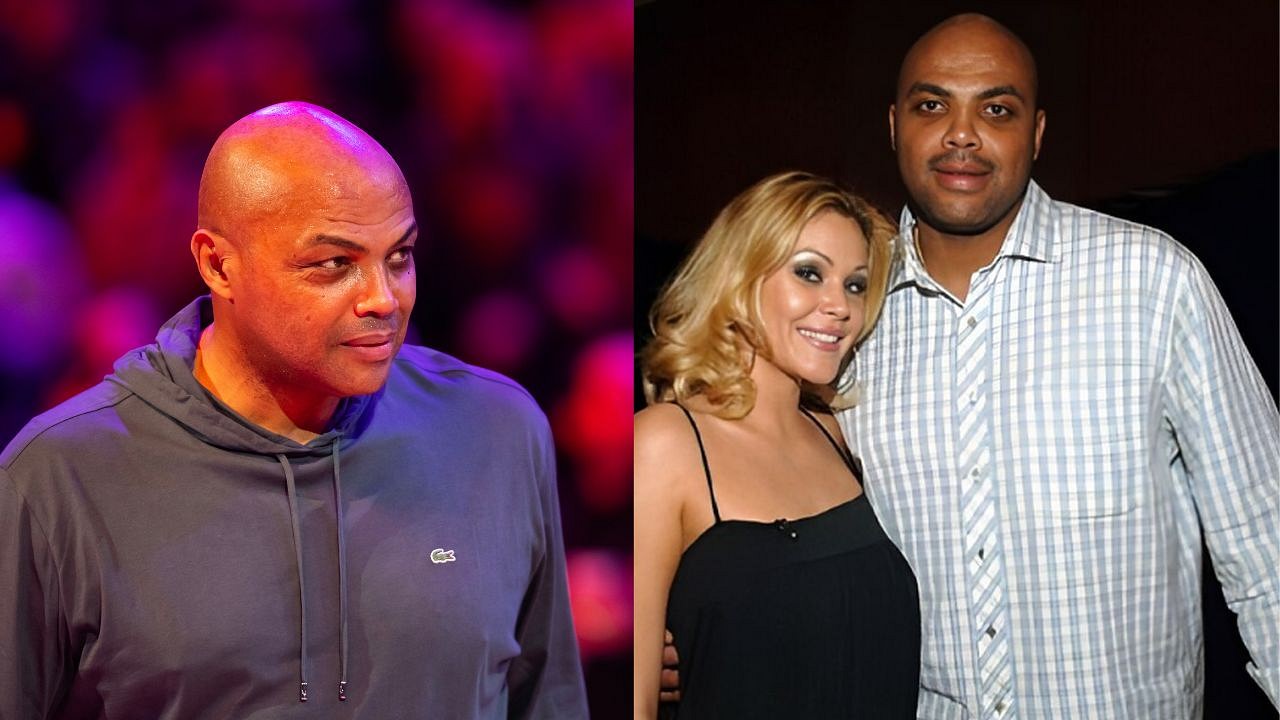 Charles Barkley is one of the most popular names in the NBA community. The player-turned-analyst has been one of the leading men in the NBA on TNT since 2000. A familiar face known for saying exactly what he thinks, Barkley has certainly found success even post his retirement from NBA. However, his legend as a player is still as memorable.
Barkley, a Philadelphia 76ers legend, was given the moniker 'The Round Mound of Rebound' owing to his size and dominance as a rebounder. At 6′ 6″, Barkley was shorter than most power forwards of his time. In a league where big men ruled, Barkley found a way to dominate number 4 even though he was a few inches shorter than his competition. Of Course, his weight did not help his case either. But Barkley shined and is to this day one of the best forwards the league has ever seen.
Barkley found his success in an era where athletes like Magic Johnson enjoyed all the attention they could get from women. But Barkley, contrary to the norms, found Maureen Blumhardt and married her.
The story of Charles Barkley and Maureen Blumhardt
Charles Barkley met Maureen Blumhardt in a restaurant in Pennsylvania. The two reportedly started dating in the 80s though no specific date of their meeting is available. Maureen was a weight machine model and a legal aid. Considering Barkley was often criticized for his weight, his relationship with a weight machine loss model was certainly iconic.
But fortunately, Barkley and Maureen braved all ironies and all the hate to be together. Barkley was a black athlete while Maureen was white. Back in the 90s, the couple faced racism because of their relationship. In fact, Barkley was furious after Philadelphia fans hurled racist slurs at him over his marriage to Maureen. Despite the challenges, the two have managed to stay married for over 3 decades. Maureen and Barkley also have a daughter together. Charles Barkley famously claimed that he named his daughter Christiana after a mall in Delaware.
Christiana, 33, also married in 2021. Apparently, she met her husband Ilya Hoffman in a bar while watching a basketball game. Hoffman, who was born in Russia, wasn't a sports fan but quickly fell for Christiana. Ilya and Christiana also have a little boy named Henry. Barkley once even confessed that Henry was the greatest thing to ever happen to him in his life. It is lovely to see Barkley loving his grandkid although he does like calling him 'little f**king Henry.'
In an interview with the Golf Channel, Barkley joyfully discussed his adorable grandchild: "It's the greatest thing that ever happened to me in my life. I'm so proud of my daughter and her husband Ilya. It's crazy, it's the best that ever happened to me. It's unbelievable. I spent the night with him the other night and I just held him the whole time. He was sleeping, it was really cool. Being a grandpa is the greatest thing ever. It's pretty cool."
Though Barkley's married life to Maureen Blumhardt may seem dream at first glance, it was anything but. Barkley, despite his love for the weight loss machine model, Barkley was accused of infidelity on a few occasions.
Barkley was accused of cheating on Maureen
In 1993, roughly 4 years after Barkley and Maureen's wedding, rumors emerged of a relationship between the Madonna and the Sixers star. The buzz started after the legendary pop star claimed she wanted Barkley's children in an interview. While answering who she would like to have kids with, Madonna chose Barkley and revealed her reasons.
Madonna: "Charles Barkley is God. Denzel Washington is married, and you know what? I think Charles is probably married. See, all the good ones are taken…but that doesn't mean they can't father your children!"
Madonna's comments fueled widespread rumors of a possible affair. Barkley vehemently refuted the rumors and maintained his innocence. However, the damage was done. The rumors managed to convince the public of Barkley's 'infidelity.' However, in truth, it is not certain whether Barkley and Madonna ever dated.
---
Share this article