Is Damian Lillard Playing Tonight vs Clippers? Blazers' 7x All-Star's Availability Report Amidst a 5 Game Losing Streak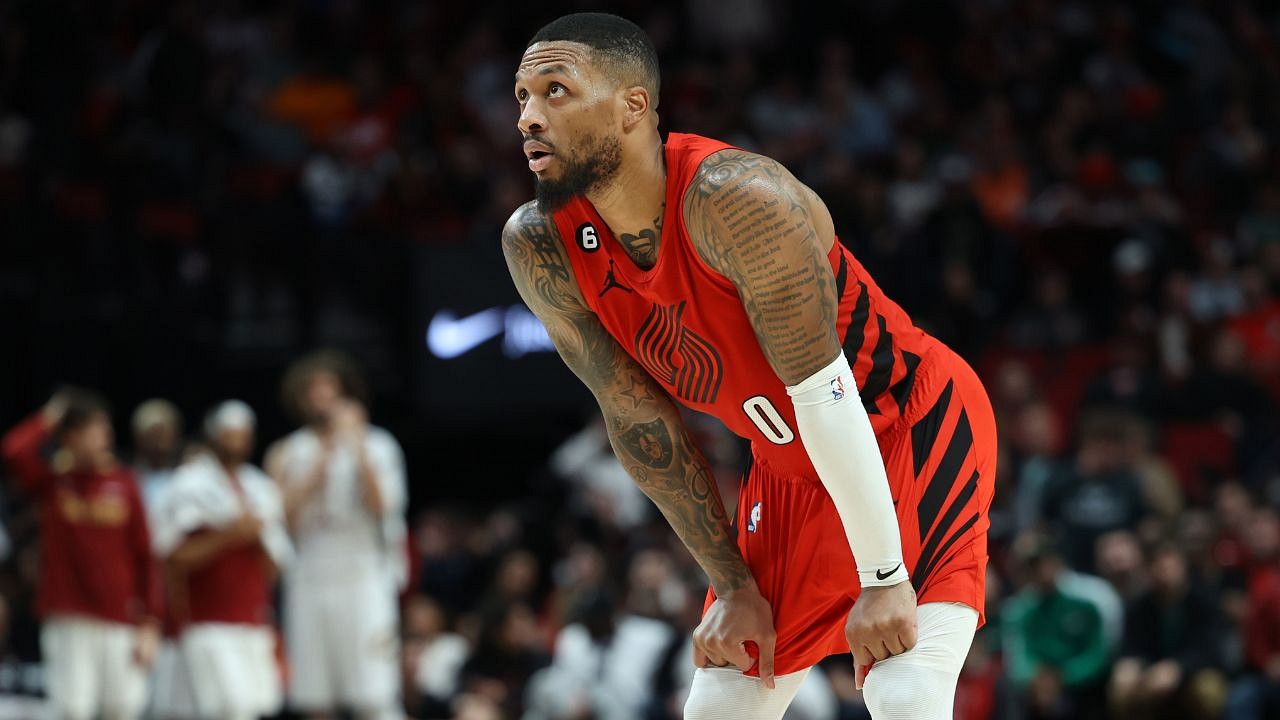 Damian Lillard might be the most frustrated player in the NBA right now. Even after trying his best to bring the Blazers into winning ways, they are 31-39 in the season, at risk of missing the Playoffs for the second season in a row after being there for 8 straight years till 2021.
Following their 126-112 demoralizing loss against the Celtics, they have now lost 5 games on the run and have managed just two victories out of their last 10 games.
There are rumors about the Blazers' management shutting down their 7x All-Star for the rest of this season. So, will he be playing in tonight's matchup against the Clippers? Let's find out.
Is Damian Lillard playing against the LA Clippers?
According to the recent updates in Blazers camp, the Portland team is not yet pulling the curtains on their 6ft 2' point guard's season. Their injury report has Jerami Grant, Ibou Badji, Justin Winlsow, and Nassir Little in it.
INJURY REPORT 3/19 @trailblazers vs. LAC:

OUT
Badji (L Knee Surgery Recovery)
Grant (L Quad Contusion)
Winslow (L Ankle Sprain)

QUESTIONABLE
Little (Non-Covid Illness)

— Trail Blazers PR (@TrailBlazersPR) March 19, 2023
Ten out of their last 12 games of the season are against the contending teams of the West. So, if they lose this one against the Clippers, there will almost be no chance of them getting back even for the Play-in tournament, let alone the Playoffs.
Lillard's form of late and the Blazers' failure
In Portland's last 21 games, the NBA's most clutch player is averaging 38 points per game. But his team could outperform the opponents in just 9 of them.
Averaging a career-high 32.4 points for the season, in the last 10 games, he has put up 33.2 points, 6.6 rebounds, 7.1 rebounds, and 1.2 steals per game. But the Portland-based team could squeeze just 2 wins out of it.
What should a one-team guy like Lillard, who has missed the Playoffs just in his rookie season? That is not obviously inclusive of Blazers' last season where he was injured. And even when he led them to the Playoffs in 8 out of his 10 seasons in the league, they were never constructed well enough for one superstar to take them through.
Will they do it in the off-season? Or will Lillard have to take his talents somewhere else to win something, we will have to wait a few more months to see it.
---
Share this article