Lakers without LeBron James: How have the Lakers fared when LeBron is injured, rested or on the bench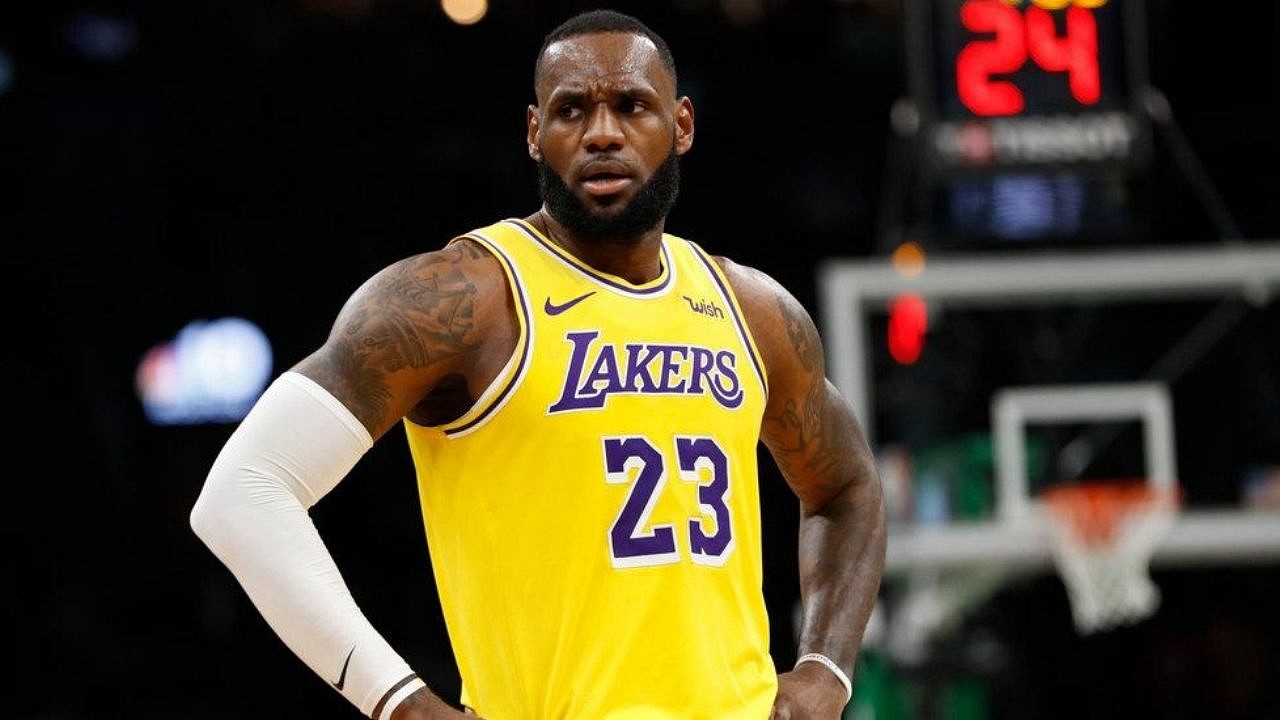 Lakers without LeBron James have been awful to say the least and here we look at why the Lakers struggle without the prowess of their 35 year old star.
There is no simple and better way to say than, Lakers have been really awful in the bubble. They have looked rusty, inefficient and out of ideas.
The team has still somehow managed to go 2-2 so far in the NBA restart despite their struggles which are all due to Anthony Davis showing up.
During the post-match interaction after the recent humbling, Lakers star Anthony Davis told reporters on Zoom after the team's most recent loss to the Oklahoma City Thunder "I think it's just as simple as making shots. We're getting good looks. Everyone's not shooting the ball very well, especially from three".
For the majority of the season before the restart, the Los Angeles Lakers have had a big problem: losing the plot whenever King James goes to the bench. The second unit tries to survive without James on the court and the team has found it hard to hold onto leads in most games.
Now, LeBron has been ruled out of the game vs Rockets tonight and it will be interesting to see how the Lakers perform in his absence
Lakers without LeBron James
From the start of the season until March, the Lakers had a net rating of -1.8 whenever James was on the bench, meaning that they were getting outscored by that many points per 100 possessions whenever he sat.
That was the only negative rating on the team, but on a positive note, it still represented an improvement from where the Lakers were up until February when they posted a -3.8 net rating when James sat. Though before the restart, over their last 15 games, the Lakers actually had a positive net rating with James on the bench, outscoring their opponents by 4.8 points per 100 possessions when he sat.
"Most of the time throughout the entire season, when he's out of the game, we've hit a dud out there on the court," Kyle Kuzma said after the game against Clippers where the bench showed up.
The simple hack to all this conundrum is the Lakers don't need to dominate in their James-less minutes in order to be at their best in the playoffs. They just need to be able to hold their own, and lately, against some pretty decent competition they have had found some success. But with Dion Waiters, JR and Morris Jr. joining the team just before the season halted has given Vogel and team less time on hand to try and test their lineups without James on the floor.
They have been unable to get consistent offense since entering the bubble, The Lakers' loss to OKC on Thursday night was the third game in their last four tries in which they've set a new season-low in field-goal percentage, making just 35.2% of their shots, surpassing their previous lows against the Toronto Raptors (35.4%) and LA Clippers (39%).
Took Danny Green and AD 2+ 3-point FGs at -103 and +152, respectively. The Lakers may not be extremely motivated, but I think they'll want to prove they can be competent without LeBron. The points will need to come from somewhere, I'm looking at Green and the Brow to step up.

— Matthew (@IRmattkiewiet) August 6, 2020
The game also saw the Lakers shoot the worst percentage they have on threes all year (13.5%), which has been another struggle for them in the bubble. Danny Green has gone cold and it seems funny but Kuzma is actually hitting the threes at the best clip among all the players that have taken part in these games next to him is Anthony Davis. Who would have thought that?
The majority of this can be attributed to the absence of Rondo, or in this case, a secondary playmaker who can create shots for others and that has been the most evident issue so far.
Dion Waiters who is trying to fill in for Rondo or Alex Caruso are nowhere near the playmaking abilities of Rondo and the latter is known to be more of a shot creator than a willing passer while the former is a glue guy and has his days when it comes to his offense falling in place.
"I ain't never missed this many threes in my life," said Dion Waiters, who is not lying, because he's shooting a career-low 16.7% from three right now. "I can get to the basket, but I ain't never missed these many threes before. That's just what's frustrating right now."
Lakers need LeBron James to stay healthy
In year 17, LeBron looks to still be playing elite level and MVP calibre basketball. He is leading the NBA in assists by a wide margin, averaging almost 10 per night. This would be the first season he would average double-digit assists per game in his career.
Davis said that the Lakers units that play without James are learning plays that the team can run without him in. This is something longtime James observers know has traditionally been a struggle for his teams but the Lakers seem to be reaching to a point where everything might actually fall into place.
The Lakers' defense has fared better than the regular season before the restart and that's the silver lining among all these issues surrounding their shooting and offense.
"Guys have a lot of confidence making shots, we're taking the challenge defensively when he's out of the game, and it's been working," Davis said.
The good news is that the Lakers are aware of what the problem is, but the bad news is that it's not completely clear how easily they can fix it.
How can Lakers turn things around in the Bubble?
The Lakers are actually taking a slightly higher percentage of shots against what NBA.com classifies as "very tight defense," and getting slightly less "wide-open" looks, but the difference is only about 2% for both, not really enough to fully account for their struggles.
The team is also getting a higher percentage of their shots via catch-and-shoot opportunities (32.4%) than they were before going to Orlando (28.4%), attempts which should theoretically be easier given the presence of snipers such as Danny Green, KCP and JR Smith.
Playing against all playoff teams so far after an unprecedented, four-month hiatus, have made things more difficult, but other teams haven't seen their offenses snoop down to such level and worryingly the Lakers are getting the looks they want. That last part is why Davis says that when he's talking to his teammates on the bench about the misses during games, their conversations have been optimistic.
One good result of their tinkering post the restart: Lineups featuring the Alex Caruso/Kuzma/Waiters three-man group have outscored opponents at a rate that would equal 33.3 points per 100 possessions over 45 minutes so far, providing some hope that the Lakers will find some bench groups that work for the postseason. However, the starting lineup is missing Avery Bradley and how.
Their new starting lineup, with Kentavious Caldwell-Pope, has been a complete and utter disaster. That group's 17-4 record coming into the resumption in Orlando masked its mediocrity: It only outscored opponents by 3.4 points per 100 possessions before the bubble, 9.2 points worse than the same group with Bradley in Caldwell-Pope's place.
A change in the starting lineup?
I think it's time to put Kuzma in the starting five and move AD to 5. They can also explore replacing Danny Green with Dion Waiters. Something has to change.
In the bubble, the Lakers would probably kill for that unit's previous mediocrity. The starters have been outscored by an astounding 30.1 points per 100 possessions in Orlando, and have played by far the most minutes of any five-man unit (41).
"We have a lot of veteran guys. No one is really hanging their head. Obviously, guys want to make shots," Davis said. "I'm 100% positive it will (turn around)… We're getting everything we want offensively: easy looks. But guys are missing layups, I've air-balled floaters that I make, I'm missing free throws — things we usually do, it just isn't happening. It's not like our offense is bad where we have bad spacing or we're not in the right spot. It's more so guys being comfortable with making shots."
If what AD has to say doesn't happen soon, the Lakers may be in trouble. Right now they can bask in the glory of clinching the top spot in Western Conference but the reality is that this team is built to go the distance and right now the signals are not positive. Maybe they really are just missing shots they normally make more of, but Vogel and squad need to start retooling and find the groove back.
If they are unable to do that, maybe the whole game with Lebron on the floor would also not be sufficient to be able to push them past teams like Houston and Clippers over a 7 game madness.
---