"LeBron James and Lakers Are the Most Famous Team in My Country!": Rui Hachimura Reveals Reason For Excitement to Play for the Purple and Gold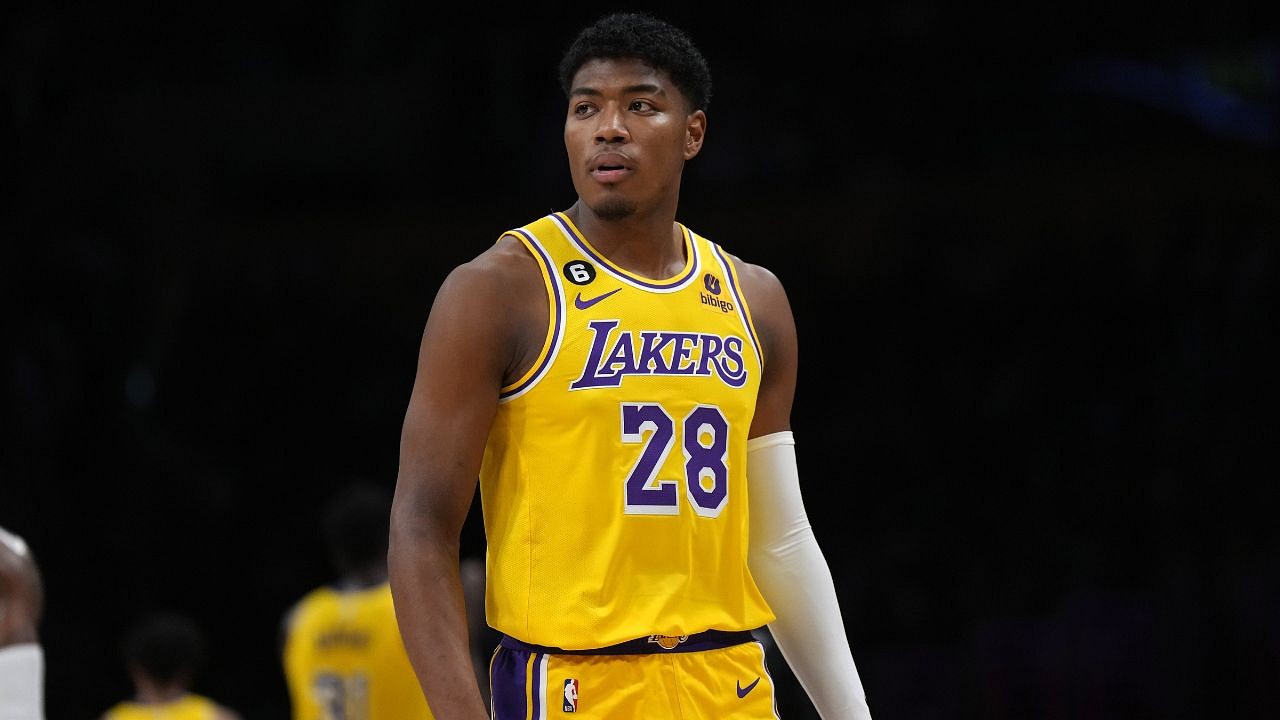 Japanese superstar, Rui Hachimura lived up to the hype on his debut for the L.A Lakers.  Hachimura has long been seen as Japan's brightest talent. On his Lakers debut, he was all over the court.
However, what happened off the court was remarkable too. NBA Rakuten, which streams the games in Japan crashed during the game. This outraged Hachimura's fans, given the importance of the moment. He is the first Japanese-born player in history to play for the Lakers. And the Lakers are the most popular team in Japan.
The Popularity of the Lakers in Japan
Hachimura would explain the popularity of the Lakers in Japan. Basketball is rapidly growing in popularity in Japan. Although second fiddle to baseball and soccer, it still has a presence. Remember the legendary 1990s manga, Slam Dunk? Anyway, basketball has a huge following and the Lakers are the single most popular team.
Hachimura would say the same. The Lakers popularity is unmatched. Hachimura himself grew up idolizing none other than the Black Mamba, Kobe Bryant. The very reason he started playing Basketball was because of Bryant. Thus, the Lakers legacy is very real in Japan.
"The Lakers are literally the most famous team in the NBA in Japan…I'm so happy to be here."

Rui Hachimura reflects on the fact that all of Japan crashed the servers of his Lakers' debut broadcast 👀

(via @michaelcorvoNBA) pic.twitter.com/eKjl7X4bl3

— ClutchPoints (@ClutchPointsApp) January 26, 2023
The Lakers Gamble
Hachimura is Japan's biggest hope in basketball. The 6 foot 8 inch forward made history in the draft itself. In the 2019 draft, he became the first player from Japan to be drafted in the first round, as the ninth pick by the Washington Wizards.
Hachimura has acquitted himself admirably these last few seasons. He made the NBA All-Rookie Second Team in 2020. Hachimura has averaged 13 points and 4.3 rebounds this season. Towards the tail end of January, the Lakers traded Kendrick Nunn and three-second rounds for the Japanese small forward.
The Lakers are hopeful that Hachimura will play a part in turning the team into genuine contenders. On Wednesday night, as Hachimura made his debut, fears were put to rest. He put up 12 points and six rebounds and shot 57.1% from the field to help the Lakers beat San Antonio 113-104.
However, in Japan, fans were left ruing their bad luck as broadcaster NBA Rakuten crashed. It seems that the Lakers fanbase in Japan is as active as ever. No doubt, it will rapidly expand as Hachimura grows as a player.
Read more: Wizards' forward Rui Hachimura selected as flagbearer for Japan at the 2020 Tokyo Olympics
---
Share this article