"If you ain't a top-10 player, I don't know you!": Shaquille O'Neal makes ridiculous justification to not knowing Lakers new acquisition Rui Hachimura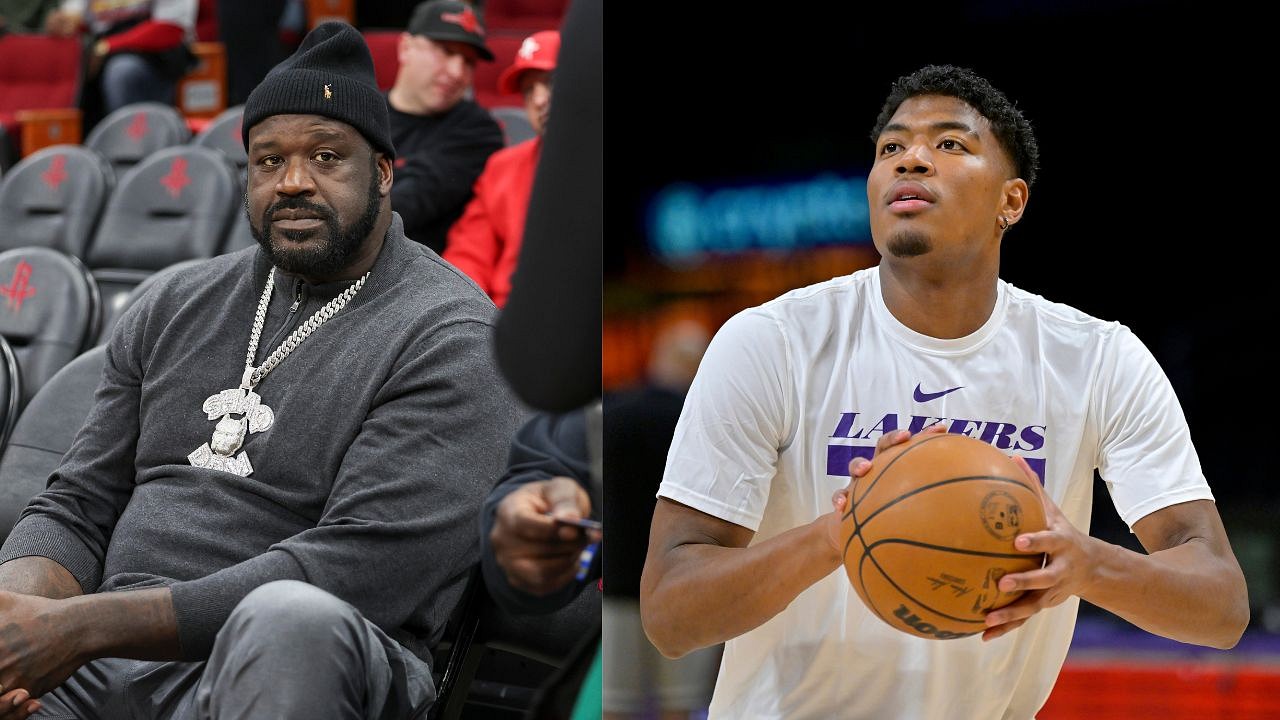 The trade deadline is easily one of the most anticipated events in the NBA calendar. And the 2022-23 season's curtain raiser to the dramatics of the trade deadline kicked off this week with the Lakers making a reasonably big splash.
The Lakers moved Kendrick Nunn and multiple picks to acquire Japanese star Rui Hachimura from the Wizards. The former lottery pick had fallen out of favor with the Washington Wizards where a logjam had been formed for forward minutes.
With it being a move to the Lakers, naturally, the hype around the move felt magnified. Analysis and trade grades were being thrown around across various platforms. And the most renowned "pundits" all got a chance to chip in, sometimes embarrassingly so.
Also read: Wizards' forward Rui Hachimura selected as flagbearer for Japan at the 2020 Tokyo Olympics
The most popular "pundits" in the NBA, the Inside the NBA crew, also decided to weigh in on the discussion. Except, the Lakers in their midst didn't know who his team had made a trade for.
Yes, Big Shaq did not know who Rui Hachimura was.
Shaquille O'Neal revealed he never bothered to watch the Washington Wizards.
While everyone is aware of Shaquille O'Neal's status as a "pundit" being a mere gong to market his infectious personality, his ignorance of Rui Hachimura's existence made him an instant "casual" to NBA fans.
"If you ain't a top 10 player, I don't know who you are… I'm not watching the Bullets or the Wizards."

Shaq on not knowing who Rui Hachimura was before the Lakers acquired him from the Wizards#NBATwitter pic.twitter.com/soGdqlPIgq

— ' (@_Talkin_NBA) January 25, 2023
After all, Hachimura has been an intriguing prospect who came into the league with considerable hype around him. The young forward had also given the league a good account of his abilities as a versatile scoring big man.
However, it seems that his attachment to the Wizards rendered him invisible to the Big Diesel. Superman admitted to not pay heed to what was happening in the capital city when it came to basketball activities.
"Let me clarify, Albert Einstein said things you can get access to you should never memorize. If you ain't a top 10 player, I don't know who you are, that's no disrespect. How am I supposed to know who the kid was? I've never seen this kid play… I wish him well, I hope they do well but I didn't know who he was I'm sorry… I'm not watching the Bullets or the Wizards. I'm not watching them" explained Shaq with a Doctorate worthy mention of Einstein.
Rui might not have the Shaq seal of approval quite yet, but now that he is within viewing distance. Time will tell if that approval comes in validation or as Shaqtin's MVP honors.
This isn't the first instance of Big Diesel's ignorance being public though. Christian Wood holds that honor(?) arguably.
Shaquille O'Neal publicly revealed how he was unaware of Christian Wood's game.
Even if you weren't aware of the incident, you've probably seen the meme. Shaq's reaction to Wood's performance, eloquent and short, was totally meme-worthy and the "pundit" was deservedly meme-d.
"I owe you an apology. I wasn't really familiar with your game" remarked O'Neal to Wood himself after a career night. Imagine having scored 27 points and secured 15 rebounds to have a legend admitting to having never heard of you.
Rui probably would hope to be on the receiving end of such an apology sooner rather than later too. That would certainly be a dish best served sweet.
Also read: Shaquille O'Neal, Who Thought Asteroids Were On Mercury, Raged After Getting 'Humiliated' By Jamal Crawford In Jeopardy
---