"LeBron James can't do what I do": Kwame Brown is Thankful of Being a Bust For a Peculiar Reason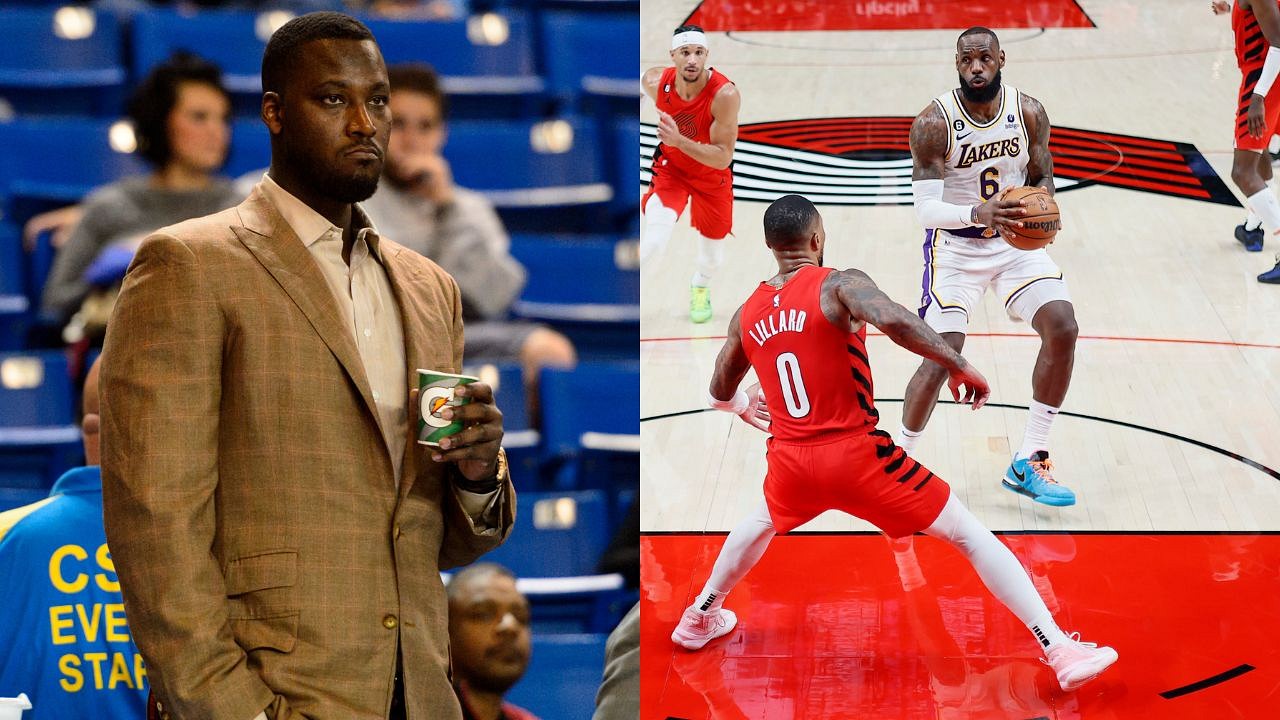 Kwame Brown is probably the biggest bust in the NBA, considering he got to play for Michael Jordan's team as a rookie. Coming into the league two years before LeBron James, the #1 pick of the 2001 Draft, was MJ's best hope for his 3rd stint in the NBA.
Much like James, Brown also came into the league straight from high school but all his hype died even before 'The Chosen One' arrived in 2003.
The 6ft 11' center from Georgia who averaged over 20 points, 13 rebounds, 6 blocks, and 2 steals per game as a senior in high school, could not average half of those stats in the NBA for more than a year.
Also read: "All I have to do is pick up the phone": LeBron James Shows a Tinge of Arrogance Over Son Bronny's Case for College
Yet, he somehow stayed in the NBA for 12 years and is now 10 years into his retirement. And it appears that Brown has no regrets about being a bust, rather he is thankful for it.
Kwame Brown feels relief about not being as famous as LeBron James
He had MJ backing him to be the best in the league, but still Kwame Brown couldn't average more than 10 points per game in more than one season out of his short 12-year tenure in the league.
Meanwhile, in year 20, James is averaging close to 30-point games and is putting up 50-point games at age 38 still thriving to be the best player in the league and the greatest scorer of the league of all time, which he will get to if a few more games.
Kwame Brown:

"I think it was better being a bust… LeBron can't do what I do… They take pictures of him everywhere he goes, I was a bust ain't nobody take pictures of me everywhere I went."

(via @thepivot, https://t.co/7I825Yr36r) pic.twitter.com/CQyRMwzLB1

— Legion Hoops (@LegionHoops) January 24, 2023
However, Brown is happy that he was a bust because he does not want all the attention James has around him.
Also read: 38 Year Old LeBron James, After Being Declared "WASHED", is NBA's Most In-Form Player Ahead of Youngsters in Their Prime
James has had a second Hall of Fame career since Brown's retirement
Get this, LeBron James came into the NBA, two years after Kwame Brown did, and won two championships and several other accolades before Brown retired. That was quite a good resume for a Hall of Fame career in itself.
However, The King went on to play 10 more years, winning two more rings, and adding numerous other accolades to his already decorated resume. Had Kwame taken MJ's bullying the right way, he would have had 1/4th the career as good as James, if not better.
Also read: Dwight Howard Hated $198 Billion Sportswear Brand Hyping a LeBron James vs Kobe Bryant NBA Finals
---