"LeBron James is the best defender in the NBA": Insane stat that reveals how Lakers star is stifling his opponents' shooting numbers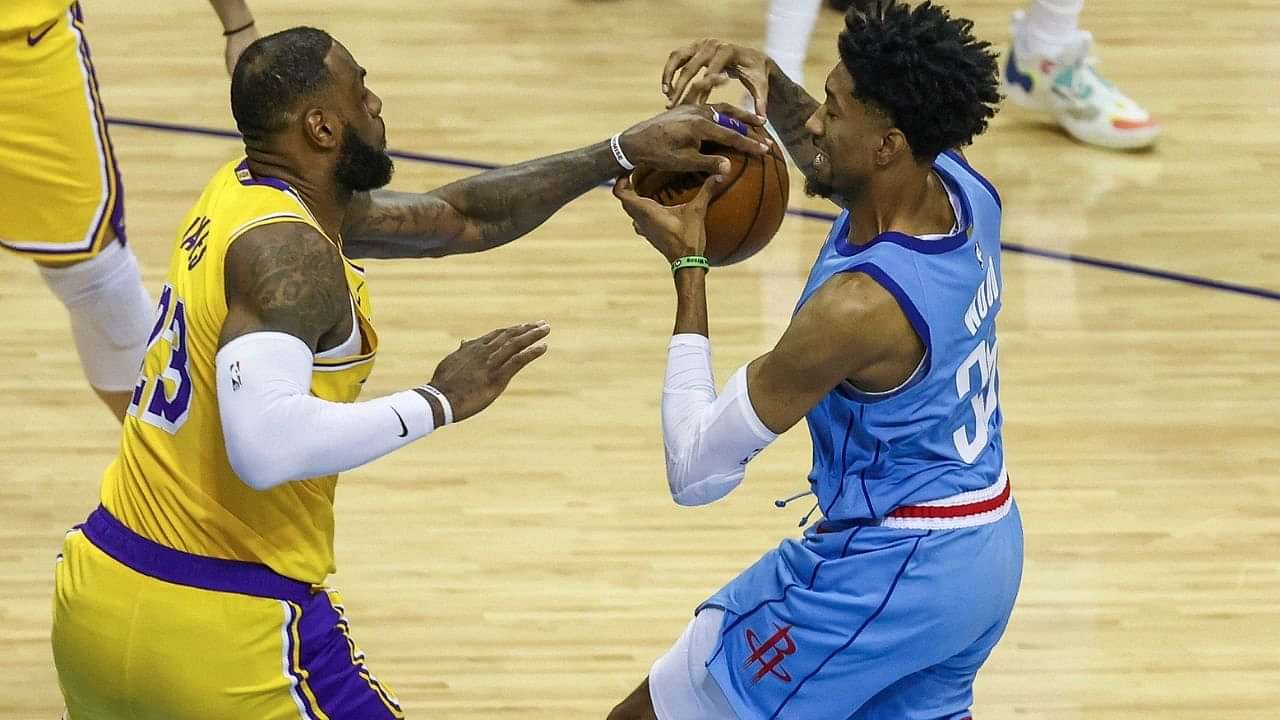 LeBron James was said to be washed on the defensive end – conserving his energy for the playoffs. But with AD on his team now, he's gunning for DPOY again.
ESPN Stats & Info revealed a stunning stat that shows just how much effort James is expending on defense. So far this year, James is allowing opponents to shoot just 30% as their primary defender. This is a league-best figure for anyone who's guarded a minimum of 100 shots.
Furthermore, James is only allowing opponents to shoot a paltry 36% when he's the closest defender. This is, once again, a league-leading figure for a defender at any position. By the eye test as well, James seems to be playing some amazing defense, especially on the perimeter.
Loading embed tweet https://twitter.com/ESPNStatsInfo/status/1349763206776979458?ref_src=twsrc%5Etfw
Also Read: "I thought Nikola Jokic was Russian": Lakers legend Shaquille O'Neal hilariously mistakes Serbian Nuggets star's nationality, speaks to him in Russian
Can LeBron James win DPOY this season?
The Lakers have only thus played 12 games this season. James faces tough competition from within his team itself, as Anthony Davis is traditionally always in the running. AD has been averaging 1.7 blocks per game through 11 appearances this season so far – 7th best in the NBA.
Apart from Davis, James will also be competing with the likes of Rudy Gobert and Ben Simmons, who've staked their claims in years past. Added on to this list should be Myles Turner, who's the runaway league leader in blocks thus far. Turner has led the league in this stat in previous years as well.
There seems to be enough competition around for us to rule out James as a real DPOY candidate unless he sustains this level. There was a lot of talk about KD being a DPOY candidate in the first 2 months of the 2017-18 season. But that fizzled out as the season progressed and his numbers dipped.
Also Read: "Michael Jordan injured Patrick Ewing while wrestling": When 1984 Team USA Olympics teammates ended up having fights as roommates
---