"LeBron James, Kevin Durant might stop Stephen Curry winning MVP": Dwyane Wade reveals his picks for this year's Maurice Podoloff trophy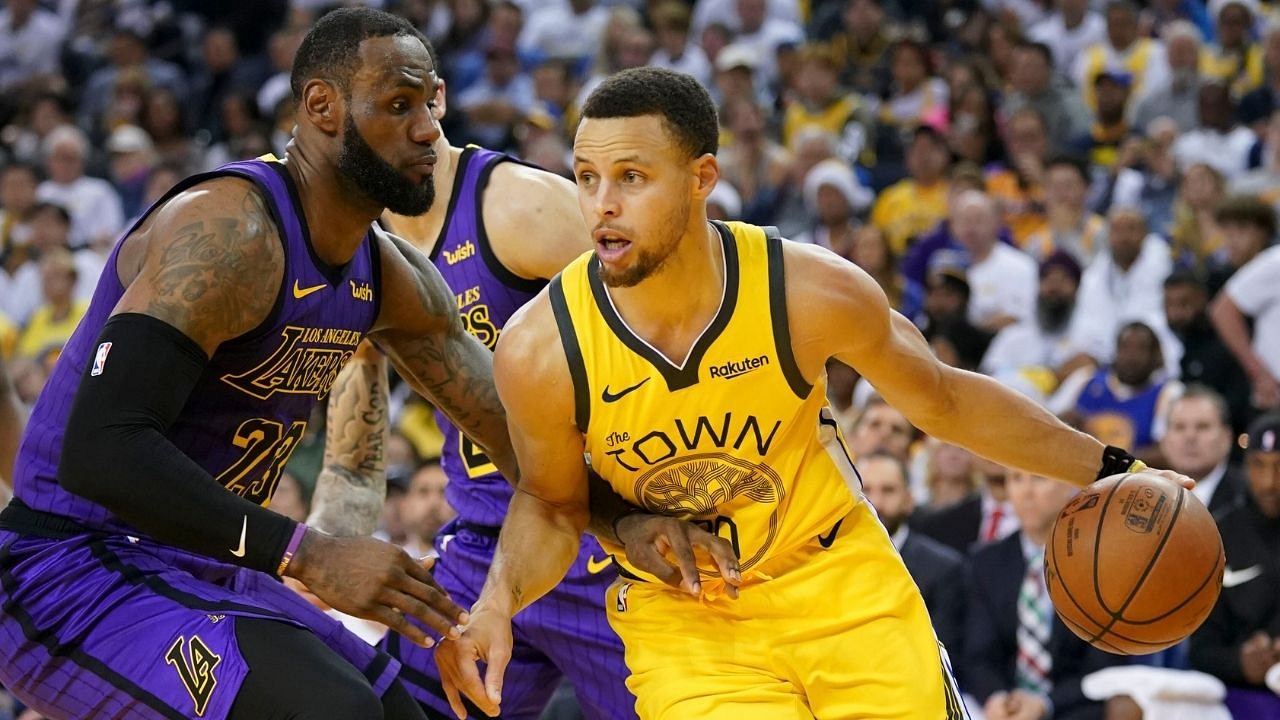 Dwyane Wade feels that although Stephen Curry is having an MVP-caliber season, the likes of LeBron James and Kevin Durant stand in his way.
In the third of the season played thus far, we have at least 10 players playing MVP-caliber ball. Apart from the aforementioned trio, Kawhi Leonard is kicking it up for the Clippers. Giannis Antetokounmpo is playing at his usual level.
Nikola Jokic and Joel Embiid are both having the best seasons of their career. Both won Conference Player of the Month in the West and East respectively. Luka Doncic would be in the thick of it all with a better team record. Jaylen Brown and Jayson Tatum have both been lighting it up for the Cs.
Also Read: "Luguentz Dort made LeBron James shoot an airball": Watch how Thunder guard locked down the Lakers star with some clutch defense in overtime loss
We will not have a clear picture of the MVP race until late in the season, judging by the looks of it. Expect a first-time winner once again, if LeBron James fails to win it yet another time.
Dwyane Wade: 'Stephen Curry would win MVP if it weren't for LeBron James'
Dwyane Wade made the following observations on the MVP race as it stands today:
"He's playing at an MVP level. But when your team is not winning the games that you won in those years, winning back-to-back MVPs. It's just going to be hard for him to win when you got LeBron over there in LA doing what he's doing."
"And KD doing what he's doing in Brooklyn. He's playing at an MVP level, there's no question about it. He's my favorite player to watch play the game of basketball right now," Wade said on the Warriors superstar."
"He's playing at an MVP level… He's my favorite player to watch." @DwyaneWade & @SHAQ discuss Steph's impressive start this season. pic.twitter.com/bdlVSmPr2C

— NBA on TNT (@NBAonTNT) February 10, 2021
Also Read: "Michael Jordan = Stephen Curry": Mind-blowing video of NBA legends shooting eerily similar layups while getting fouled in the air is going viral
The Lakers currently sit just half one loss behind the Utah Jazz right at the top of the NBA standings. They have achieved this despite AD's subpar form. LeBron James is being tipped at the top of nba.com's MVP leaderboard.
---
Share this article