LeBron James passes Kobe Bryant's record in Lakers' win over Clippers in NBA restart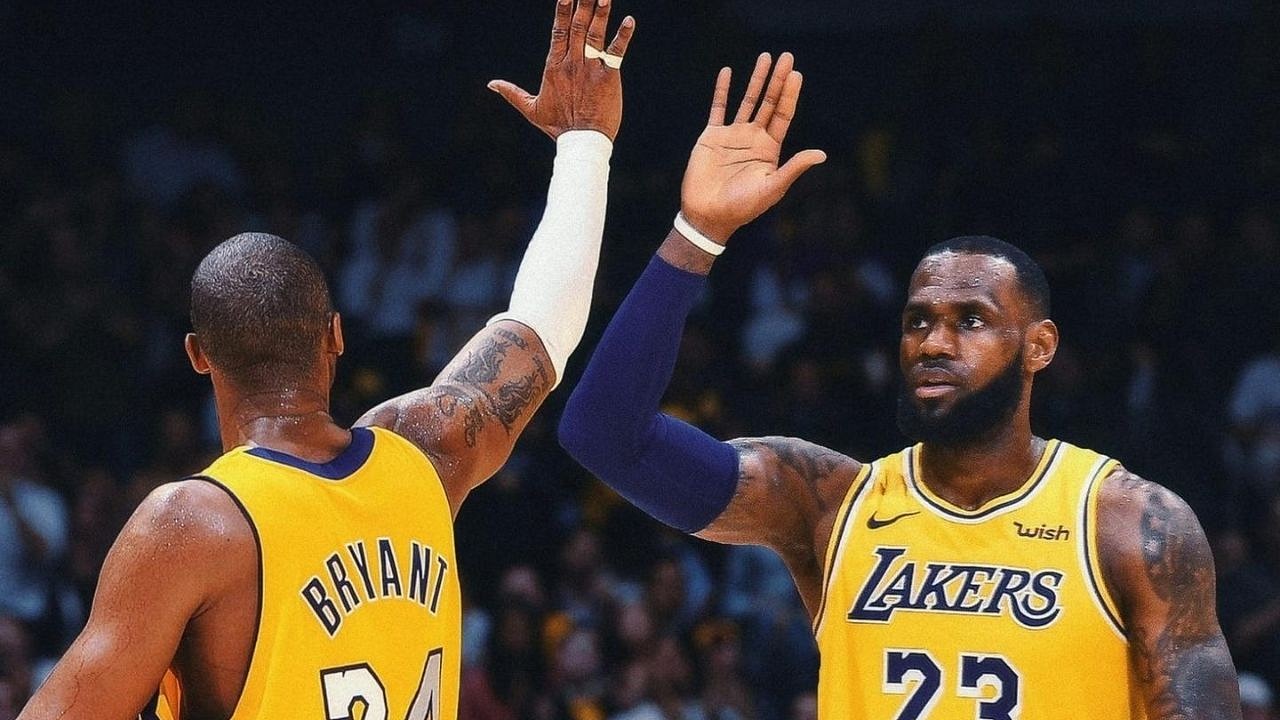 Lakers' win over the Clippers last night was a milestone night for LeBron James as he passed Kobe Bryant in most regular season wins.
The Los Angeles Lakers were drifting on the jaw of defeat against the Clippers before LeBron James secured 2-points with 12 seconds left 0n the clock. This win is LeBron James' 837th regular-season win. He has now passed the late Kobe Bryant and Clifford Robinson. Both have 836 wins to their names.
Also Read LeBron Game Winner vs Clippers: Lakers star hits brilliant winner with just 12 seconds on the clock
However, LeBron has just entered the Top-10 list. The legendary Kareem Abdul-Jabbar sits at the very top of this list with 1,074 regular-season wins to his name. The Lakers icon had 15 illustrious years with the Lakers. He and Magic Jhonson, the then-rookie point guard propelled the Lakers to 5 victories.
Who is the next person on the list?
The next person for LeBron to overtake on this list is the legendary Derek Fisher. He is currently the head coach of the Los Angeles Sparks in the Women's NBA. He also coached the New York Knicks between 2014-2016.
The former point guard has 853 regular-season victories for the Lakers. This would mean LeBron needs 16 win to cross him. So, fans cannot expect the king to cross this landmark this season, with only 7 regular-season games remaining before we go into the play-offs.
Also Read 2 way contract NBA: What is a two way contract in NBA; full explanation
Can LeBron reach the top of this list?
LeBron James sits 237 wins with the Lakers away from reaching the top of the list. This would mean he will need 5 or maybe 6 seasons with to achieve this feat. But even this is a conservative estimate. He would need at least 50 victories in every campaign.
Injury and missing out games could also play a huge role in this. LeBron did not look his best in the game against the Clippers. He still managed to steal the show with a last-minute winner. Later on, he posted a video on twitter completely exhausted and lying down on the floor.
"First game back since March got me on the floor…I gotta get up and get in the shower though…Getting closer, I'm sitting up now."
– LeBron on IG after 1st bubble game vs. Clippers pic.twitter.com/SBfYsBFlTh

— ClutchPoints (@ClutchPointsApp) July 31, 2020
With so many factors to consider, it can safely be said that LeBron will most-certainly crack the top 5 in this list. However, whether he is able to reach the top of this list is a big question considering he will be 40. The question is will there be enough fuel left to feed the fire.
---