"Michael Jordan is a Selfish Guy": Skip Bayless' Competition Drags MJ's Name Through the Mud Amid Hornets' Possible Ownership Change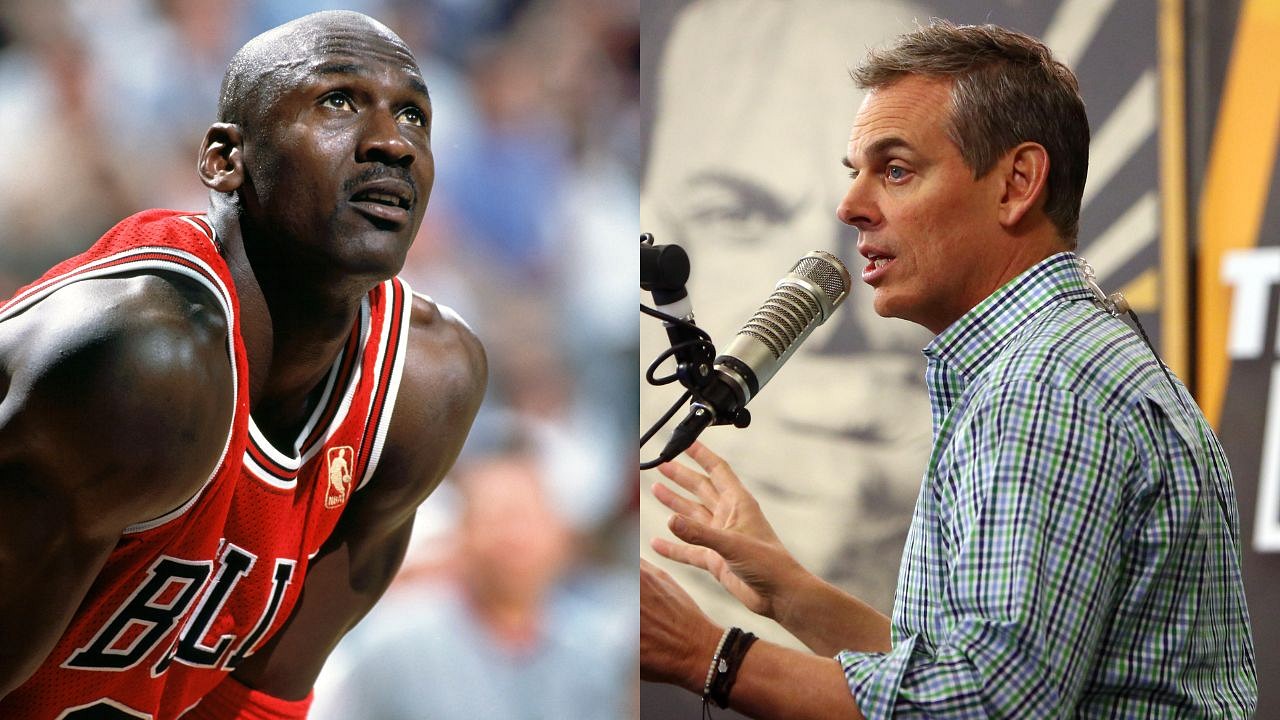 Michael Jordan is widely considered the greatest player in NBA history. The man dominated the league for over a decade and won six NBA Championships between 1990 and 1998. His status as a legend is both appreciated and voiced by many around the world.
One of his biggest supporters is UNDISPUTED's, Skip Bayless. But, with MJ's recent decision to perhaps give up ownership of the Charlotte Hornets, a lot of criticism has come his way. In particular, Bayless' competitor, Colin Cowherd has, in a way, challenged Skip's love and admiration for Jordan. The FS1 analyst criticized Jordan and even called him "selfish".
Skip Bayless' competitor Colin Cowherd levies heavy criticism on "selfish" Michael Jordan
In his playing days, Michael Jordan was heralded as the best to ever do it. There was nothing he could do wrong on the basketball court. But, that's just it, his perfection has been limited to the court.
Outside of basketball, MJ has found varying types of success. While he has found success in the business world, the same cannot be said for his ventures in other sports like baseball, and his ownership of the NBA franchise, the Charlotte Hornets.
Now, amidst rumors of a possible Hornets ownership change, Colin Cowherd has taken a shot at His Airness. Using his past failures as an example, one of Skip Bayless' biggest competitors has critiqued Jordan as a whole. Going so far as to say that the legend of His Airness would have been nothing if not for Scottie Pippen and Phil Jackson.
"So he tried baseball, he failed. He tried ownership, he was awful. He tried the Wizards, it bombed. Everybody understand, that take out Scottie Pippen and Phil Jackson, this whole Michael Jordan mythology is sort of just that. He's arguably the greatest basketball player of all time. Michael was always a bit of a selfish player. He's a bit of a selfish guy and he's not great at building community. He's great at building wealth for Michael Jordan. That's fine. It's not a criticism. But, it's a reality of who Michael is."
"Take out Scottie Pippen and Phil Jackson, this whole Michael Jordan mythology is sort of just that"

—@ColinCowherd on the reality of MJ pic.twitter.com/hfu58OIxr1

— The Volume (@TheVolumeSports) March 17, 2023
Quite a bold statement from Cowherd, one that MJ will have a lot to say about. But, this isn't the first time Jordan has been criticized for his ownership.
Charles Barkley also believes MJ's ownership of the Hornets has been horrendous
Colin Cowherd isn't the only person who has been critical of Michael Jordan's ownership. In fact, one of Jordan's best friends, Sir Charles Barkley has also been very critical of the same. To the point, where Chuck's comments on his ownership have completely ruined their friendship.
Charles Barkley reveals Michael Jordan ended their close friendship after he said Hornets owner 'has not done a good job' with them: https://t.co/B5JbjHphGh

— NBACentral (@TheNBACentral) November 22, 2022
Now, with rumors swirling about a possible ownership change with the Hornets, it will be interesting to see just how things progress from here on out.
---
Share this article