"Michael Jordan thought he could win a championship with the Wizards": Kwame Brown Reveals Bulls' Legends Ambitious Claims for Final NBA Campaign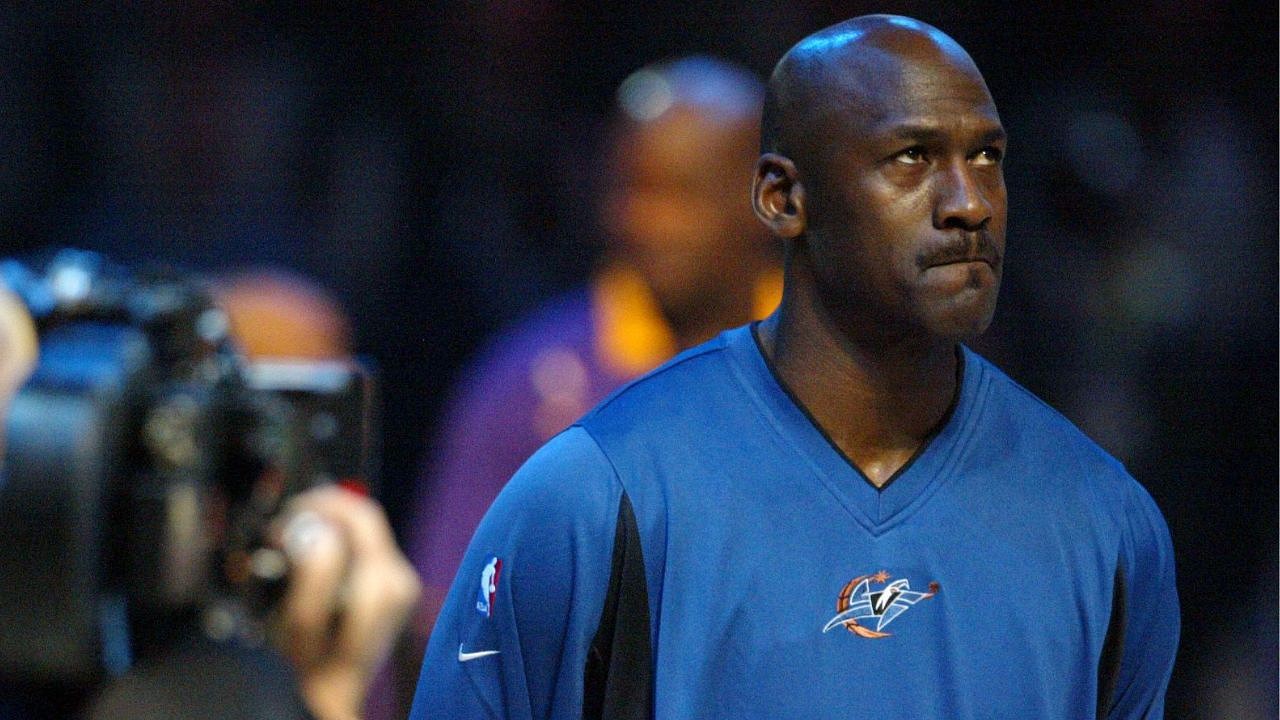 Michael Jordan is among the most iconic athletes in the sporting world. The 6-foot-6 shooting guard played the majority of his career with the Chicago Bulls franchise.
Over the span of a 13-season stint with the Illinois-based franchise, Air Jordan managed to win all the possible accolades. An overly-stacked trophy cabinet includes 5 MVPs, 1 DPOY, 10 scoring titles, 11 All-NBA selections, and 9 All-Defensive selections, apart from his 6 titles and 6 Finals MVPs.
Also Read: Before Frequenting Charlotte Strip Clubs, Michael Jordan Credited his Wife for His Loyalty to Chicago
MJ had one of the most stellar careers in NBA history. However, fans often forget about the short 2-year stint the Hall-Of-Famer had as a player for the Washington Wizards.
"Michael Jordan wanted to win a championship": Kwame Brown
Following his second retirement, His Airness accepted a role as the Wizards' president of basketball operations. However, after 3 years, the Black Cat decided to return to the NBA as an active player on the Wizards' roster.
Jordan's motives in the final seasons of his career? To add another championship to his resume.
Kwame Brown, who is best known for his altercations with Jordan, spoke about the latter's ambitious motives for the 2002-2003 season – a championship.
"You had a coach in Doug Collins who didn't believe in playing young players, and Michael didn't either. Michael's last hoorah, he wanted to win a championship. He thought that if he could get to the playoffs, he could win a championship," Brown said.
Unfortunately, the Wizards finished 10th in the East and Michael failed to advance to the postseason for the 2nd consecutive season.
MJ's stats as a Wizard
Despite being in his late 30s, Jordan put up some amazing numbers and was easily the best player on the Wizards.
Over the span of 2 campaigns, MJ played the small forward position and averaged 21.2 points, 5.9 rebounds, and 4.4 assists per game on 43.1% shooting from the field.
However, even though Michael would end up playing the majority of the seasons, the Wizards finished a disappointing 10th position in both years.
Also Read: 6ft 9′ Larry Bird once spoke of Michael Jordan's freakish athleticism and incredible vertical
---