"Michael Jordan's game-worn Air Jordan 1 shoes auctioned for $530k": A pair of OG AJ1s gifted by the Bulls legend to a UNC recruit goes under the hammer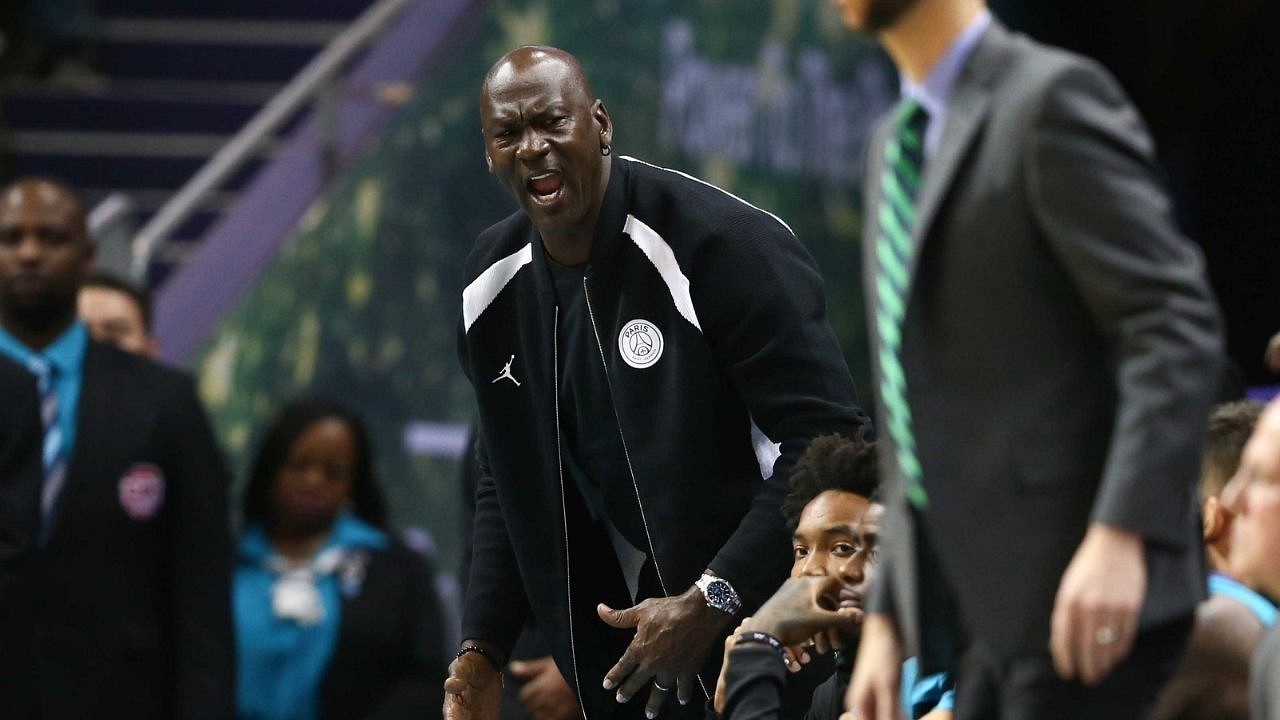 Michael Jordan once gifted a pair of his game-worn Air Jordan 1 sneakers in a recruitment exercise for UNC coach Dean Smith. Those shoes sold for $530k.
Bribing prospects, giving them money, or even taking them out to dinner has been deemed illegal by the NCAA. This means that college head coaches have to find innovative ways of convincing their targeted recruits.
Often, this includes using their own college's alma mater as a cat's paw. NBA players readily volunteer to help their head coaches out in tight spots like this.
Michael Jordan was no exception when he was called upon by UNC head coach Dean Smith in the mid-1980s. Jordan was a star from the minute he stepped on an NBA court, wearing his now-famous Air Jordan 1 shoes.
Also Read: "Michael Jordan and his Bulls in the social media era would blow up crazy": Zach LaVine reflects on 'The Last Dance' with Matt Barnes and Stephen Jackson
Game-worn Michael Jordan Air Jordan 1 sneakers go under the hammer for over $500k
Smith organized a meeting between Jordan and the unnamed recruit's grandmother at a Bulls game. Following the game, Jordan passionately explained why her grandson should choose to play for Smith in Chapel Hill.
As part of his pitch, the former Tar Heels star removed his Air Jordan 1 shoes, signed, and gifted them to her. It was a touching gesture, all things considered, but not enough to sway the grandma towards UNC.
The prospect eventually went elsewhere, but he knew better than to discard these shoes. His grandma held on to the kicks for 35 years before passing away. The sneakers were then gifted to an unknown person — who put them on the block at MEARS Auctions.
Reds discuss below

Michael Jordan Signed, Worn 'AJ 1' Shoes Used for Recruiting Sell for $529.7K

A pair of autographed and game-worn Air Jordan 1s reportedly sold for $529,770 at auction, according to TMZ Sports . Jordan reportedly g https://t.co/edVmeQi0Kz pic.twitter.com/Xm3h0uY7ie

— Go Team Bulls (@goteambulls) March 8, 2021
Also Read: "I Could Make LeBron James an All-Pro Wide Receiver": Former NFL Tight End Believes Los Angeles Lakers Superstar Would Thrive In The NFL
$529.7k is the rough ballpark figure which collectibles like these are worth these days. Last August, a game-worn pair sold for $615k.
---