"Oh Yeah!": Kobe Bryant, Who is 6ft 6in Tall, Thought he was Pele When he Played Soccer in Italy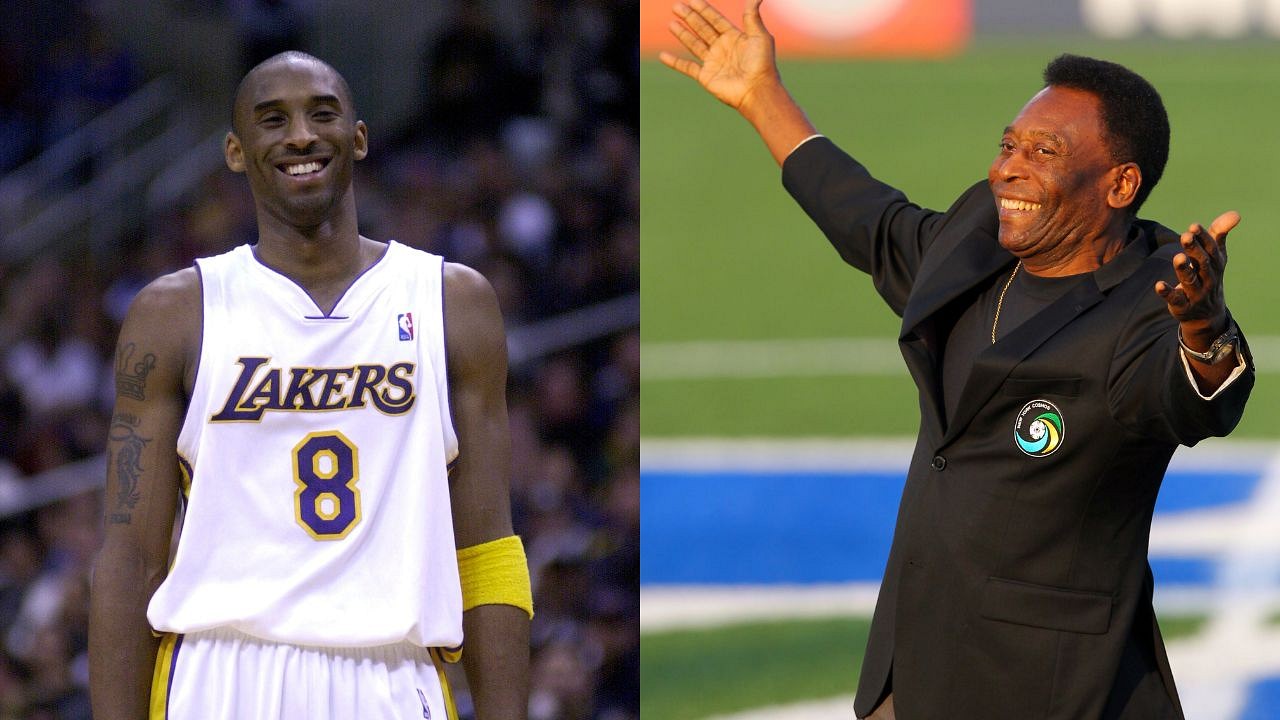 The NBA is no longer a league dominated by North American players. With players like Giannis and The 'Joker' bagging the last 3 MVPs, we can safely say the world has caught up. But the explosion in international talent can be traced back to one talent, Kobe Bryant.
Kobe was one of the first superstars who developed mostly overseas. Growing up in Italy, Kobe always loved basketball. But a few years ago, the Lakers legend revealed how he wasn't as loyal to hooping as one would believe.
In fact, his first love was the global sport, soccer. And he also had supreme confidence in his abilities, he thought he was Pele!
Kobe Bryant revealed that he once believed he would play soccer professionally
The Bryant name is synonymous with basketball. Kobe's dad, Joe 'Jellybean' Bryant, was also a professional basketball player. Joe had played in the NBA and moved abroad when Kobe was born. Growing up in Italy, young Bryant always stood out.
The Mamba in later interviews would reveal how social isolation made him into the competitor he was known to be. With a deep desire to fit in, Kobe turned to sports to find his place among the kids.
Soccer and Basketball were his go-to games. Surprisingly enough in an interview 'The Mamba' revealed that he wasn't as much of a one-sport star as we all believed him to be.
 

View this post on Instagram

 
While being asked if the Grammy Winning star thought he was akin to Pele, Kobe responded with "Absolutely. Initially, I was just stuck near the goalpost cause I had long hands and legs. As I played more I got better. I was seriously considering playing soccer. But then I grew to 6'3″.
Growing up in Italy and the revolution of the 'Overseas Star' is thanks to Kobe
Most NBA players are a product of their environments. The same can be said about Kobe. Before he ever stepped foot in America, he was already a generational talent.
Kobe attributes a lot of this to his 'Mamba Mentality'. The Lakers legend was a loner growing up in Italy. He not only looked different but came from a culture completely foreign to the Italian kids in his school.
Basketball became a way for No.24 to get back at the kids who would shun him socially. Playing with a chip on his shoulder he would show them who he was. It would go on to become the Mamba's hallmark playing style.
Kobe paved the way for International players like Dirk Nowitzki and Ricky Rubio to enter the league. The first of the International superstars, Kobe proved the stereotype of overseas players wrong. Without Bean, we would have possibly never had the likes of Giannis and Jokic' ever grace the League.
---
Share this article