"Saw LeBron James today, he'll be fine": Anthony Davis reassures Lakers fans of their commitment to defending their NBA championship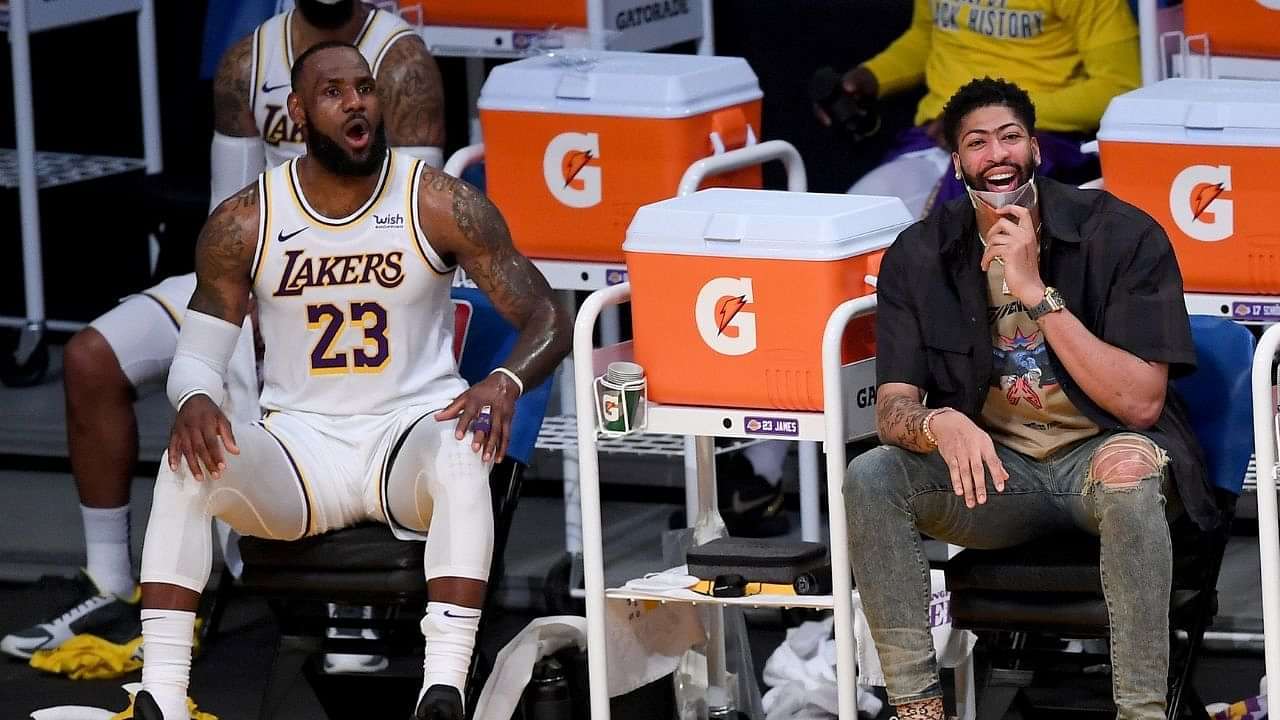 Anthony Davis announced his return to form with a monster game last night. He further buoyed Lakers fans with news about LeBron James.
The Lakers recorded a statement win without heir 2 playmakers against the Phoenix Suns. Chris Paul and co actually shot better than the Lakers from the field and from range. But they had no answer for Anthony Davis on either end.
AD tallied 42 points, 12 rebounds, 5 assists, 3 steals and 3 blocks – reminiscent of his MVP form in New Orleans. What's even more encouraging for Lakers nation is that Davis wasn't even in his final form yet.
Also Regard: "J Cole and Andre Drummond in the African league": NBA fans react to news of superhit rapper signing to play in the Basketball Africa League
Davis has clearly been pacing his return to form by progressively increasing his explosive movement load during games. He's still some ways off his days of insane bounce, but yesterday's performance signaled significant headway in that regard.
Anthony Davis reassures Lakers fans that LeBron James will be back with a vengeance
Now that AD has shown glimpses of his peak play, Lakers fans will be eagerly awaiting LeBron's return to action. He's expected to return to action in the next couple of games, and will likely turn out against the Rockets.
Anthony Davis was buoyant after the win yesterday, noting how the Lakers are having fun despite on-court adversities:
"It's been fun, to be honest. We were a great team last year, and this is the first time since I've been here that we ran into a challenge. This is a different challenge for us."
He then gave Lakers fans the piece of news that they've been waiting for with bated breath: "What I seen from LeBron today … he's … he'll be fine," Davis said. "Trust me. He'll be fine.
Loading embed tweet https://twitter.com/TheHoopCentral/status/1391821515738419204?ref_src=twsrc%5Etfw
Also Read: "LeBron James got baptized by Jordan Crawford": When Nike confiscated all footage of the Lakers star getting dunked on by the future Wizards player
It goes without saying that James is the bedrock of any title aspirations the Lakers have this season. The Lakers will also be awaiting the return of Dennis Schroder from Covid protocols.
---