Shaquille O'Neal Admits To Lying About 'Asthma Treatment' To Do Hookah In Front Of Shareef And Kids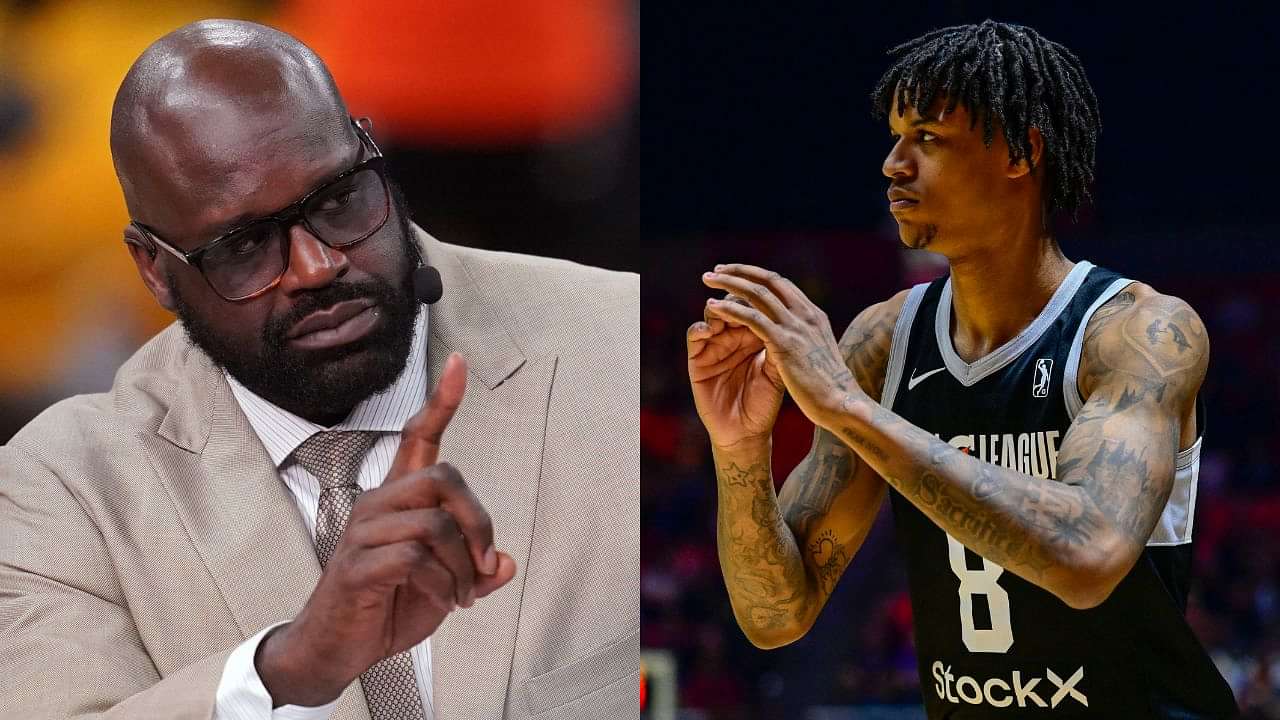 Shaquille O'Neal has always wanted to set a good example for others to follow in his footsteps. While his on-court demeanor was always one that struck fear into the hearts of the opposing defenders, his off-court personality was one that almost everyone he came across found endearing. 
O'Neal, like many individuals in the spotlight, isn't perfect. Nobody is, and when every little misstep you take in your life is showcased to the world, you're bound to make many more. However, regardless of what he has done in his interpersonal relationships, the way he conducts himself in public should be applauded. 
He has 5 children, 6 including Myles O'Neal, and he's clearly raised them all quite well along with the help of his children's mothers. One thing however, that Shaq indulged in, was something that he wished to hide from them until they became old enough to understand.
Also read: "Me And Michael Jordan Would've Been Unstoppable": Shaquille O'Neal Shares 'Proof' Of How Dominant He'd Be With MJ
Shaquille O'Neal hilariously lied about his hookah intake 
Shaquille O'Neal has never been one to partake in a bevy of substances. However, when it comes to hookah, he isn't opposed to it in the slightest. He admitted on the most recent edition of 'The Big Podcast' that he's been doing hookah since 2008. 
Shaq would then go on to say that he actually never told his kids at the time that what he was doing was hookah. Instead, he told them that he was treating himself for asthma. 
"I remember when I first started indulging in hookah, my kids would go, 'Daddy what's that?' I'd be like, 'That's my asthma treatment.' When you see daddy on the asthma machine, don't come to my office. They say, 'Yes sir.'" 
Shaquille O'Neal doesn't drink 
Shaquille O'Neal has two major reasons for not wanting to drink. The first would be a general disdain for alcohol that developed at the age of 13 when his father, Philip Harrison, found him trying to take a sip of beer and disciplined him for it. 
The second would be his faith in Islam that prevents him from indulging in any substances that result in him being inebriated. Despite these ideologies, Shaq did in fact once start a vodka business.
Also read: "Shaquille O'Neal Was Holding the Kings Back!": Charles Barkley Names Big Diesel As the Reason Behind Sac-Town's Playoff Drought
---