"That Devin Booker ejection is ridiculous": Kevin O'Connor lambasts 'soft' referees for ejecting Suns star in game against LeBron James and the Lakers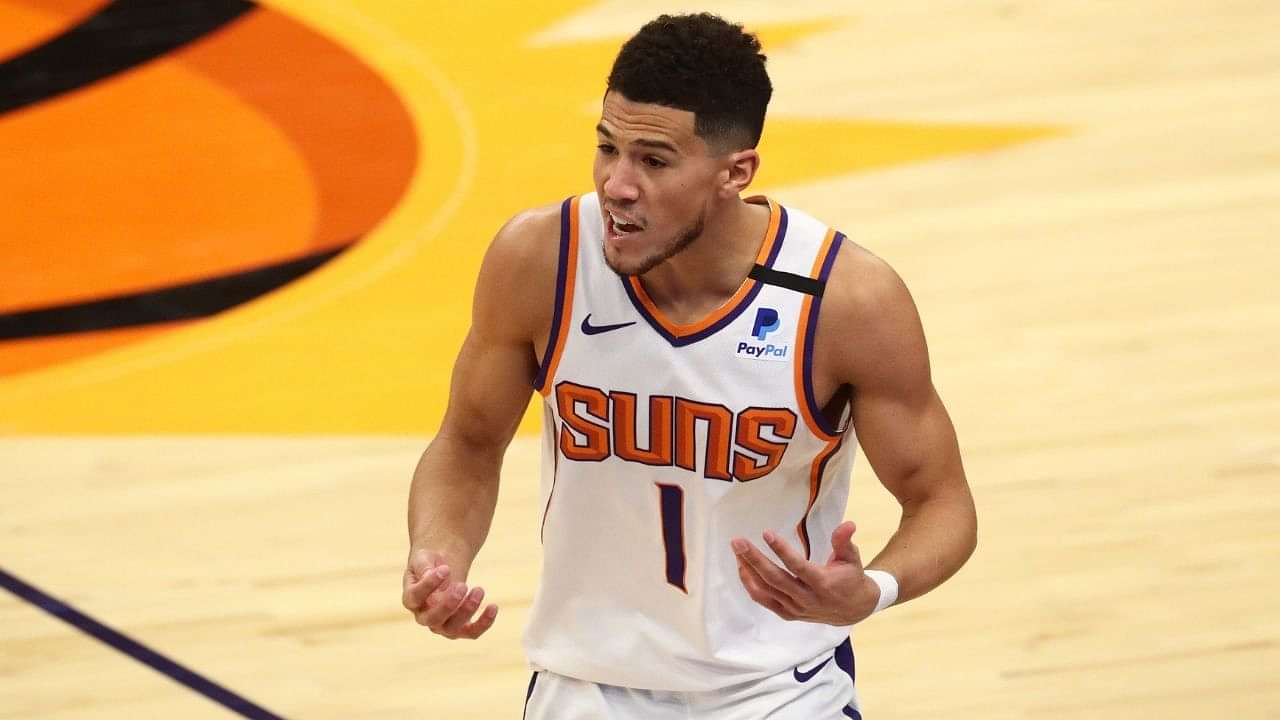 Kevin O'Connor was extremely critical of the referees for ejecting Suns star Devin Booker in the 3rd quarter against the Lakers. 
The Lakers and Suns went head-to-head in a clash of the top seeds in the West. In a physically charged battle, the Suns bested the Lakers 114-104.
The bout wasn't without its on-court 'drama'. The physicality started when Devin Booker made 'unnecessary contact' with KCP of the Lakers beyond the arc.
KCP reciprocated this same energy by fouling Booker hard on a drive to the basket on a fast-break. This set the tone for the rest of the game as neither team looked to back down against the other. 
Also Read: "LaMelo Ball is the player we were promised Lonzo Ball would be": Stephen A. Smith takes shots at Pelicans star while praising Melo
Ironically enough, it would be expected that in a game like this, if there would be an ejection, it would be well deserved, considering the physical nature of the game.
However, when Devin Booker was forced to leave, this brought nothing but confusion to both the Suns and the Lakers players on the court. 
Kevin O'Connor does not approve of the Devin Booker ejection
At the 7:10 mark of the 3rd quarter, Deandre Ayton fouled LeBron James on a layup attempt. What was ruled as common foul on Ayton quickly led to two quick technical fouls on Booker, resulting in an automatic ejection.  
Loading embed tweet https://twitter.com/TheHoopCentral/status/1366973823367581696?ref_src=twsrc%5Etfw
From what most could make out, D-Book received his first tech for arguing with one of the refs on the Ayton call and the second for merely bouncing the ball to the referee beside him. NBA Twitter blew up following this egregious ejection. Talking heads like Kevin O'Connor and Kendrick Perkins strongly disapproved of the call. 
Loading embed tweet https://twitter.com/KevinOConnorNBA/status/1366973247426822155?ref_src=twsrc%5Etfw
Loading embed tweet https://twitter.com/KendrickPerkins/status/1366973423432454147?ref_src=twsrc%5Etfw
KOC does have a point here. The refs seem to have become much too 'soft' with their calls, often disrupting the flow of the game. Especially considering the fact that a Suns-Lakers game is a marquee matchup out West, referees need to learn to swallow the whistle on some plays. 
Devin Booker ended the game off with 17 points against the shorthanded Lakers who didn't have Anthony Davis, Kyle Kuzma, nor Marc Gasol available going into last night. 
---