"The Bulls Hoped Michael Jordan Would Stay Out so they'd have a better shot at the lottery": David Letterman Questions Chicago's Sketchy Management Practices Regarding NBA GOAT's playing time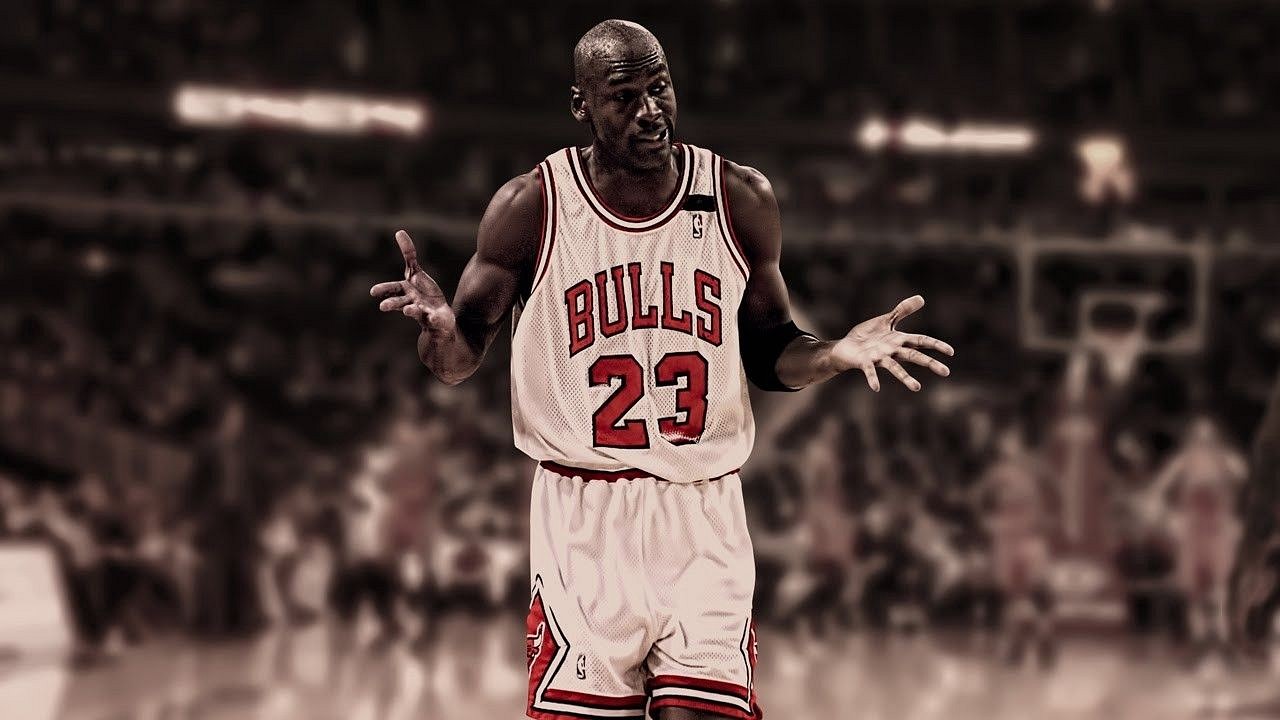 Michael Jordan was really good at basketball, maybe even too good. The Bulls may have wanted Jordan to sit out to secure better lottery odds in the NBA draft.
Jordan hasn't missed much time during his NBA career, but in 1985-86 the Bulls star broke his foot which kept him out from majority of the season as he played only 18 games.
Jordan was obviously one of the fiercest competitors during his time in the NBA, his stories of trash talking both his teammates and rivals are unmatched.
For the same reason, Jordan wanted to get right back into the action as soon as he came back from injury, but the Bulls management may have had slightly different plans.
NBA Twitter reacts to Michael Jordan's broken foot injury (1985) pic.twitter.com/kGEPfF2Rsn

— Old NBA Tweets (@oldnbatweetz) July 14, 2021
Also Read: "Michael Jordan was pretty brutal in assessments of his team-mates, and I didn't appreciate that": Luc Longley Highlights Bulls' Legend's Abrasive Practice Techniques
Jerry Reinsdorf Had A Weird Hypothetical For Michael Jordan, Pushing Him To Not Play So The Bulls Could Tank
Usually if you're an NBA team, you don't want to tank. Tanking is the lowest of the low in the NBA. At that point, you're publicly admitting that your team is so bad to the point where you will lose games just to score a higher draft pick.
Despite having Michael Jordan on the team, the Bulls felt this was something they may have wanted to do. Jordan was still in the early years of his career, and despite his superstar potential, the Bulls weren't seeing much success early on.
As a result, they may have felt pressured to score a second star through the draft by taking a top rated prospect. So, when Jordan injured his foot, the Bulls were in no hurry to bring him back to the court.
Owner Jerry Reinsdorf even told Jordan that there may have been a 10% chance that Jordan's career could end early if he rushed back from injury, essentially pressuring him to sit out as long as he could.
When asked if he would a take pill to heal a headache where nine of them could heal him and one could kill him Jordan had an amusing response:
"Depends how f—ing bad the headache is!"

Classic Michael Jordan from Ep. 2 of #TheLastDance pic.twitter.com/npjnb2Trju

— SportsCenter (@SportsCenter) April 20, 2020
This instance was something David Letterman alluded to on his NBC show in an interview with Jordan when the star was only 23 years old. At around the 2:10-2:20 mark of this video you can see the two talking about Jordan's foot injury and how the Bulls may have wanted to keep MJ out to have better lottery odds:
Also Read: "I've Tried To Steal Some Of Carmelo Anthony's Techniques": Kevin Durant Reveals His Inspiration In Becoming US men's all-time Olуmpic scorer
---