"They can't compete with LeBron James, Lakers": Nets' Kyrie Irving posts nonchalant tweet about their losses, NBA fans respond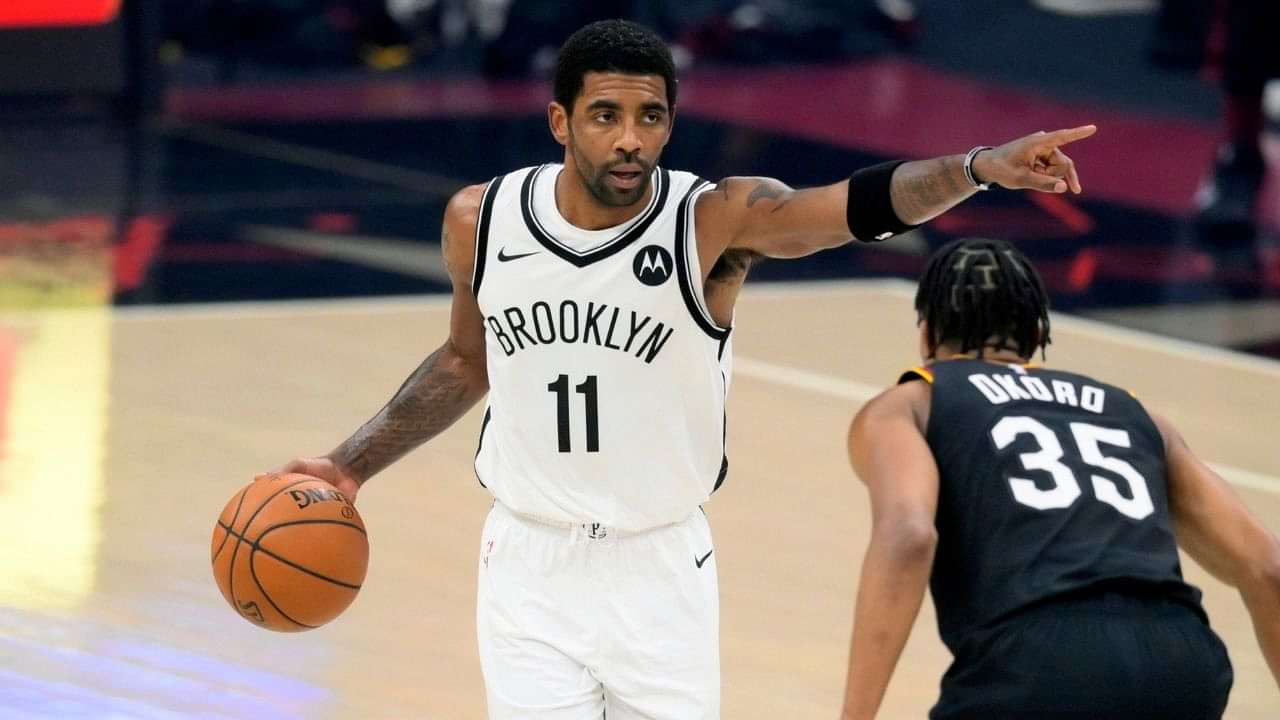 Nets' star guard Kyrie Irving posts an Instagram story to show he isn't fazed by the two straight losses to the Cavs
The Brooklyn Nets made what was probably one of the biggest mid-season trades that the NBA has seen in ages. A mammoth four-team trade that got them 3x NBA scoring champion James Harden. In the first two games that Harden suited up for the Nets, they won both the contests, however, those were without Kyrie Irving.
Kyrie Irving made his way back to the Nets earlier this week, after missing 7 straight games. The Brooklyn Nets finally had their Big 3 ready to be out together. They play their first match against the Cavs, and people thought it should be an easy dub.
Also Read: "Michael Jordan is notoriously cheap": When Bulls legend refused Nick Young a paycheck for breaking a vase in his basketball camp
However, Collin Sexton had something else in mind, and beat the Nets in a Double OT thriller. Kyrie's second game back, KD is out being rested, and they get beaten by the Cavs yet again.
"It's a long journey": Kyrie Irving takes it to Instagram to show he isn't worried
Kyrie Irving missed 7 straight games but seems like he hasn't missed a beat. In the two games since he has returned, Kyrie has scored 37 and 38 points respectively. However, his contributions do not seem to be enough, as the Nets lost both those contests. Even though KD wasn't there in the last match, Kyrie and Harden should have been enough to take on any team.
Following the two losses, Kyrie Irving woke up and decided to take to Instagram and tell people not to worry. He believes it is a long road, and the Nets are headed to the biggest stage.
Loading embed tweet https://twitter.com/BleacherReport/status/1353019342909149184?ref_src=twsrc%5Etfw
Also Read: "LeBron James has lied to the American public": Stephen A Smith explains why Lakers star is a hypocrite for his statement after beating Giannis's Bucks
Irving also says those who question the Nets, would be talking about their greatness anyway. As of now, the Nets seem like they have absolutely no support from their bench at all. Getting Harden to Brooklyn cost them quite some players from the bench. The Nets stars aren't able to cover up for the lack of bench depth with their offensive prowess.
The Nets get a chance to redeem themselves, as they take on the Miami Heat tonight.
---