"I'll Stick to Thirty-Second Commercials": Before $400 Million Success, Michael Jordan Was Doubtful About His Role in 'Space Jam'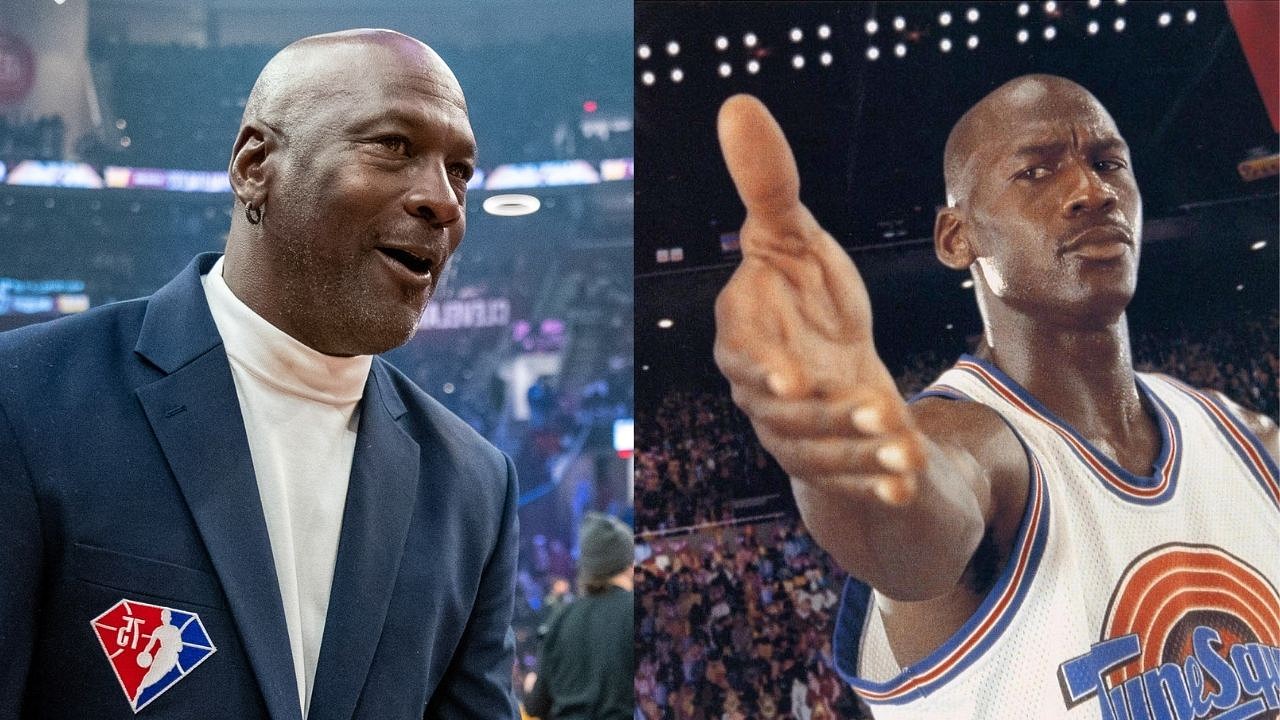 In the 90s, Michael Jordan was one of the biggest brands in the world. His fame was at the pinnacle. No athlete in the world could dream of competing against MJ's popularity. The 6-time NBA Champion's dominance in the NBA was already unparalleled. But his on-court success also ensured his off-court success.
Jordan was a blessing for endorsers. Every commercial he undertook, every endorsement was an immediate hit. Naturally, MJ made the jump from commercials to Hollywood. Warner Bros produced Space Jam and cast Michael Jordan as himself. While the entire world was really excited about the project, MJ was pretty nervous. He wasn't as confident in his acting skills and even though he could only do 30-second commercials.
Michael Jordan was nervous about Space Jam
Before the release of Space Jam, Jordan was anxious about his first feature movie. In his book Michael Jordan: The Life, Roland Lazenby wrote of Michael's anxiety before the release of the film. In his own words, Jordan claimed he was worried if the movie would perform well or not. The biggest concern MJ had was that Warner Bros had invested a lot of money in the project. Space Jam's failure also meant huge financial losses for the studio.
Roland Lazenby Wrote:"The premiere of Space Jam, Jordan's animated film with Bugs Bunny, was also in the mix. "I think it's gonna do fine," he said. "But I'm very nervous about it. This is a whole new arena for me, but it's just been a lot of money invested in me, and hopefully I did my part. I tried to do it the best I could, and if it's good… great. I may do it again. If it's not, certainly I'll know where I stand in that career. I'll stick to the thirty-second commercials.""
Bugs Bunny AND Michael Jordan?! The '90s really had everything. #WB100

🎬 SPACE JAM pic.twitter.com/vSgVVU9PU1

— Warner Bros. Entertainment (@WBHomeEnt) March 15, 2023
Space Jam made $400 million
Fortunately for Jordan, Space Jam was a huge success. It reached heights of popularity and put Jordan into another stratosphere. The film was also a huge commercial success. It ended up making $400 million. Roland Lazenby also detailed the success of the movie in his book. He wrote:
"The film would eventually rake in $400 million, a towering success, prompting David Falk to urge Jordan to do another, but by then he had changed his mind and would turn down all offers over the ensuing year."
Though, despite all the success of Space Jam, Michael never acted in another feature film. Though, the Netflix Documentary the Last Dance majorly focused on Michael Jordan. And, without any surprise, it ended up being immensely successful as well.
---
Share this article