"This Clown Does Not Have G14 Classification": 'Insecure' Kevin Durant Dismisses Charles Barkley's Comments via Tweet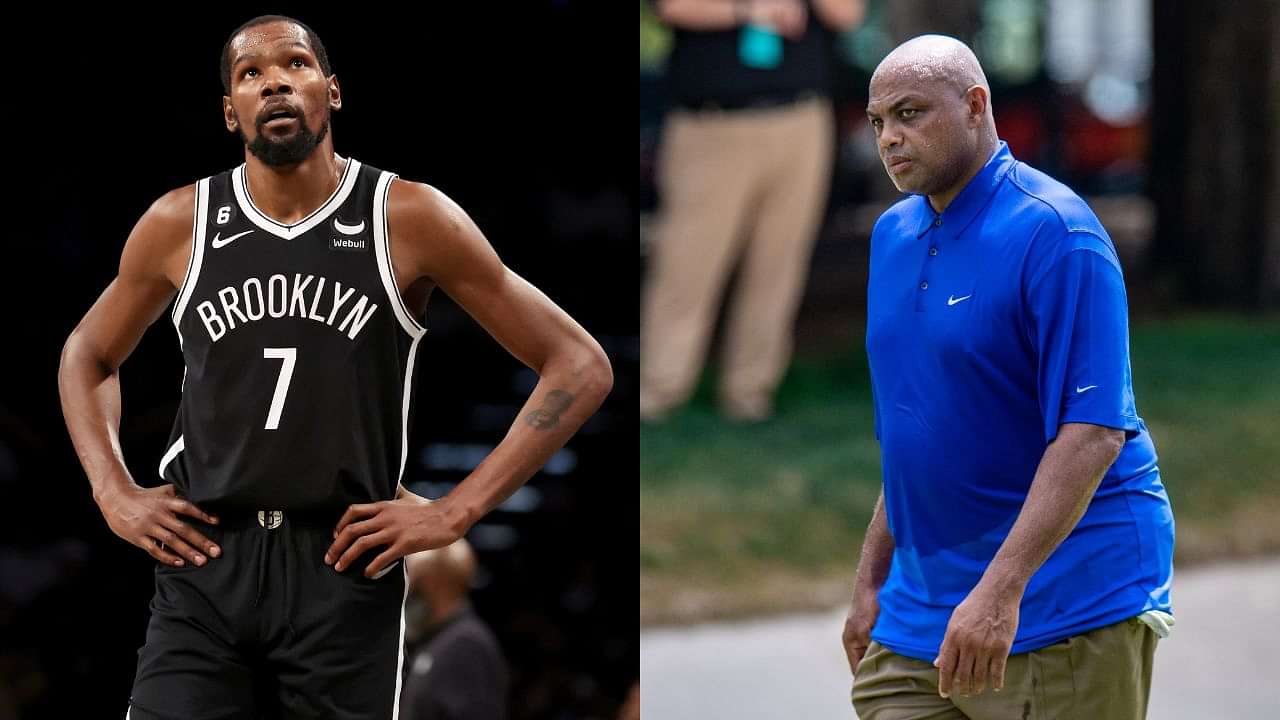 Kevin Durant is an all-time great player, whether many may like it or not. This is a man who is 6'10", possibly a bit more, who can shoot the lights out, along with play elite defense… when he wants to.
But, while his ability on the court is beyond impressive, his issues off it… well, let's just say 'insecure' doesn't begin to describe him.
The man has been proven to have burner accounts in the past where he'd try to justify himself. And of course, he has beef with any media member that looks to criticize his game.
To be fair to him, however, some members do tend to take things a bit too far.
Still, his insecurity has been showing more and more throughout the years. And evidently, Charles Barkley didn't like that.
So, when Chuck got on a podcast recently to say a few good things about Durant, but also denote his issues, he probably hoped that he would try to be better.
Instead, the response he got couldn't possibly have been any worse.
Also Read: Watch: Giannis Antetokounmpo Swats LeBron James Like a 'Fly' Before a Thumping Finish vs the Lakers
What did Charles Barkley say about Kevin Durant?
In the past, Charles Barkley has been known to be a bit too harsh on Durant, with this being perhaps the most famous cause of their beef.
However, when he got on a podcast with Taylor Rooks, he seemed to want to be a bit more productive.
Take a look at how it went down in the clip in the tweet below.
Loading embed tweet https://twitter.com/BleacherReport/status/1598869146166472704?ref_src=twsrc%5Etfw
Not only did he say that he liked him, but he also constructively put his criticism across.
That's about as reasonable as anyone in the world can get, never mind Charles Barkley.
So, how did Kevin Durant respond?
Kevin Durant refers to himself as 'the god', and actively smirks at Charles Barkley's comments
Kevin Durant has never quite been the best at taking public criticism. However, you'd probably think that Charles Barkley's reasonable words would make it at least just a little bit easier, right?
Well, apparently that didn't help at all, as here is what he tweeted out in reaction to it.
Loading embed tweet https://twitter.com/KDTrey5/status/1598893117905960962?ref_src=twsrc%5Etfw
So, Kevin Durant responded to Charles Barkley's criticism defensively, which only prove Chuck's words.
But, to add to that, he calls himself 'god' too?
Not great, to say the absolute least.
Also Read: Shocking Similarity Between 6ft 7″ Andrew Wiggins and 6ft 6″ Anthony Edwards Exposed, Revealing Upsetting Reality
---