Vince Carter Chose To Be In Two Places On One Day – A Conference Semi Finals And A College Graduation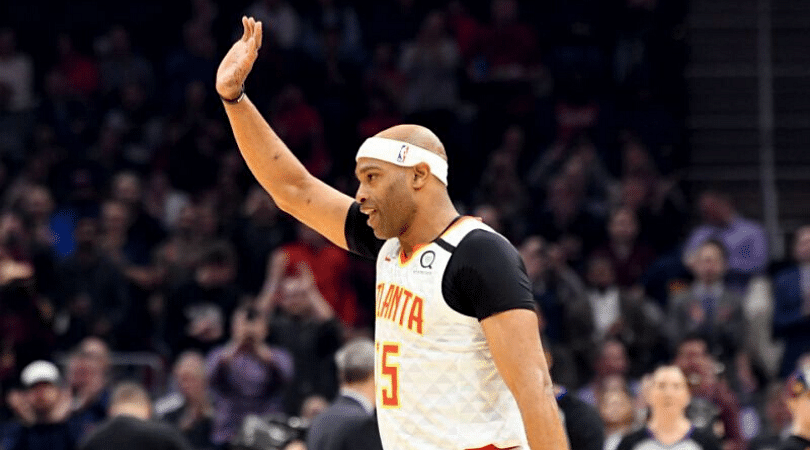 If you are an athlete who's looking to enter the draft, nobody really cares to study in college. They look for scholarships, opportunities, and a pathway to the pros. Not Vince Carter though, because he spent 3 years and one summer to actually graduate from his course.
Carter wasn't interested in the major STEM courses, but he did take African American studies. The NBA allows their players to declare very early into their college careers, which entices them to not take their academics seriously. Unlike the NFL or MLB, the NBA, with its one-year college rule, allows the drafted prospect to play a majority of their prime years in the league.
This means that players like Vince Carter are a rarity, having spent three years in college. But since he had his groundwork already laid out, he was happy to go the whole length and finish the course. And that's what he did. Even after getting drafted in 1998, he continued with his coursework and finished it in 2000.
He was excited and was sure he had time to attend his graduation ceremony. It was May, and he did not know how well Toronto would do. He had circled that day to travel to Chapel Hill, North Carolina, well before the season had reached its crescendo. And then the Raptors caught fire.
The team finished fifth, winning 47 games in the process. The postseason arrived, and he was on track to reach the conference finals, and the day arrived. May 20, and he had two commitments at once.
Vince Carter had to choose one or the other – he chose both
The Raptors front office was super kind to let Vince go to North Carolina—after all, Michael Jordan was also a Tar Heel. Also, they were supposed to play in Philadelphia and not in Toronto, so the distance that he had to cover was less as well. Vince could not spend too much time with his gang—just 20 minutes—but he got his degree.
One section of the two headers is done and dusted. Onto the main elimination game for Vince. And that is where it all fell apart. Not because he went to collect his degree, but because he was trusted with the last shot of the game, and he missed it.
In fact, his whole game was off. 6/18 shooting that night, when everything was on the line. It was an elimination game, and he was entrusted with the shot. Why not, because he had averaged 27.6 points a game that year? To this day, Raptors fans wonder what would have happened if Vince had made that shot.
We could have potentially seen Half Man/Half Amazing go up against Kobe Bryant and Shaquille O'Neal in the finals.
Should more NBA players look to get their college degrees?
According to a survey, only 21 percent of NBA players have a degree, and many of them enroll in the summer, to cover up for the year that went by. Not many of them go for the hard subjects, because they cannot take such a heavy load in such a short amount of time.
There is a change in the way education is being viewed across the league – more and more people are looking to complete their UG. It sets the right precedent for the future, and also for fans who outright copy everything their heroes do.
Like Vince Carter and Tim Duncan, Russell Westbrook, Jeff Green and many more have done summer courses. Smart kids always gravitate towards academics. Why would anyone let a 4.0 GPA go to waste?
---
Share this article