"Vince Carter, Tracy McGrady – More Talented Than Kobe Bryant": Byron Scott Credits The Black Mamba For Fulfilling His Potential unlike Vince and T-Mac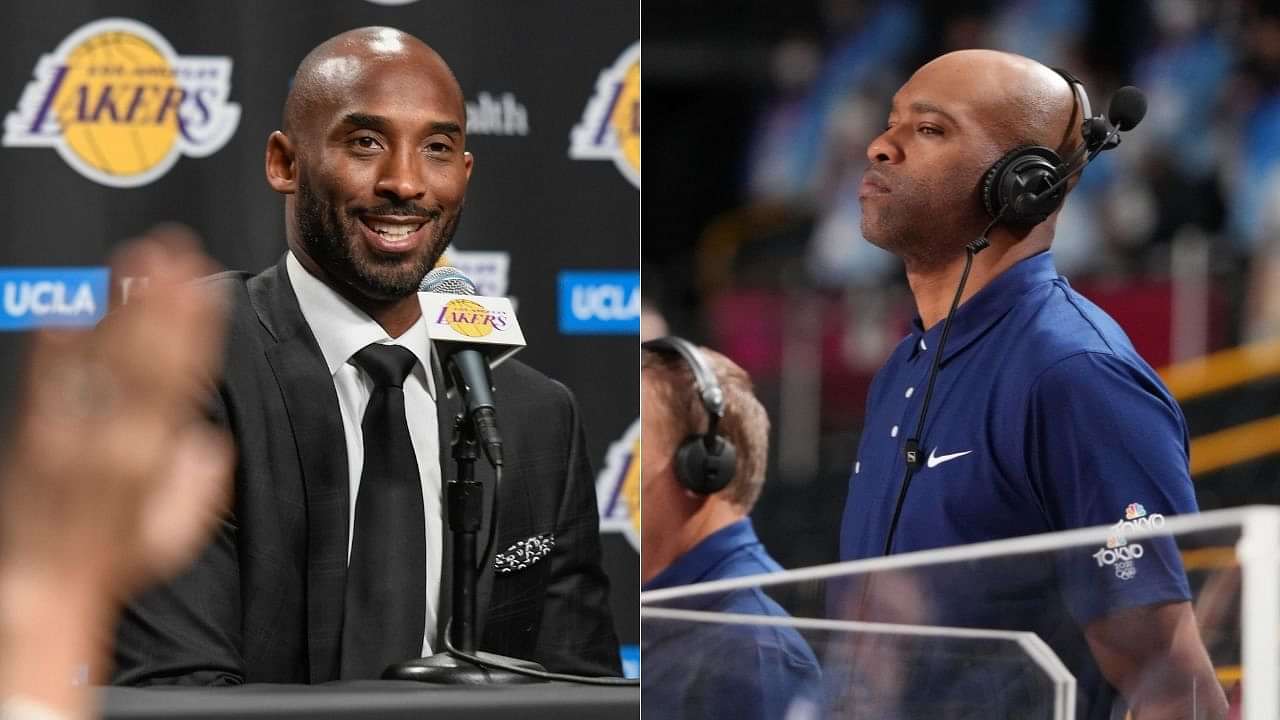 Kobe Bryant approached every aspect of his life with a laser focus, from his training regimen to his on-court performance, and he was relentless in his pursuit of excellence.
One example of Kobe's work ethic was his commitment to his physical fitness. He was known for his rigorous training regimen, which included hours of practice, conditioning, and weightlifting.
The Lakers legend would often arrive at the gym before his teammates and stay long after they had left, pushing himself to the limits to improve his game.
Loading embed tweet https://twitter.com/MotiveFaz/status/1641419385855156229?ref_src=twsrc%5Etfw
Another example of Kobe Bryant's work ethic was his dedication to his mental preparation. He was a master of visualization and would spend hours watching game tape, studying his opponents' strengths and weaknesses, and preparing for every possible scenario.
He was also known for his attention to detail, regularly studying his own performance and seeking feedback from coaches and teammates to identify areas for improvement.
Former teammate and coach Byron Scott believes Kobe Bryant got to his level through his work ethic
Byron Scott was in the final season of his NBA career when Kobe was a rookie with the Lakers. The former Coach of the Year went on to complete the full circle by coaching Bryant in his final season. Scott knows Kobe at a level that few others in the basketball world do.
Scott recently sat down with his former teammate, Lakers legend Michael Cooper, for an interview. The duo talked about Kobe in glowing terms, with Byron Scott crediting Kobe for outworking his potential:
"(Kobe Bryant was) One of the greatest workers I know…KB was a different beast. And I tell people this all the time. Vince Carter, Tracy McGrady – (were) more talented than Kobe Bryant. More talented athletic-wise, but they didn't have the desire, the heart and the work ethic."
"Kobe Bryant wanted to make 500 shots from 5 different spots and THEN practice. I've never seen anybody like him from that standpoint. That's what made him one of the greatest players of all time. His Mamba Mentality was second to none."
Kobe is the idol of most All-Stars in the NBA today
Bryant has been revered by a whole generation of basketball players, who're currently dominating today's NBA. The likes of Jayson Tatum, Giannis Antetokounmpo and Joel Embiid – among others – have all attributed their rise to idolizing Kobe.
After his retirement, Kobe became a beacon of sorts, encouraging NBA players to reach their desired goals by challenging them. His Kobe challenges were the stuff of legends.
The reason why we all mourned when Bryant died in his helicopter crash was that we all saw our best in him. He typified the potential that many of us have, but have never actualized fully.
---