"Wack. Kobe logo or don't change sh*t": NBA gets roasted by fans after the league unveils the special 75th Anniversary Season diamond logo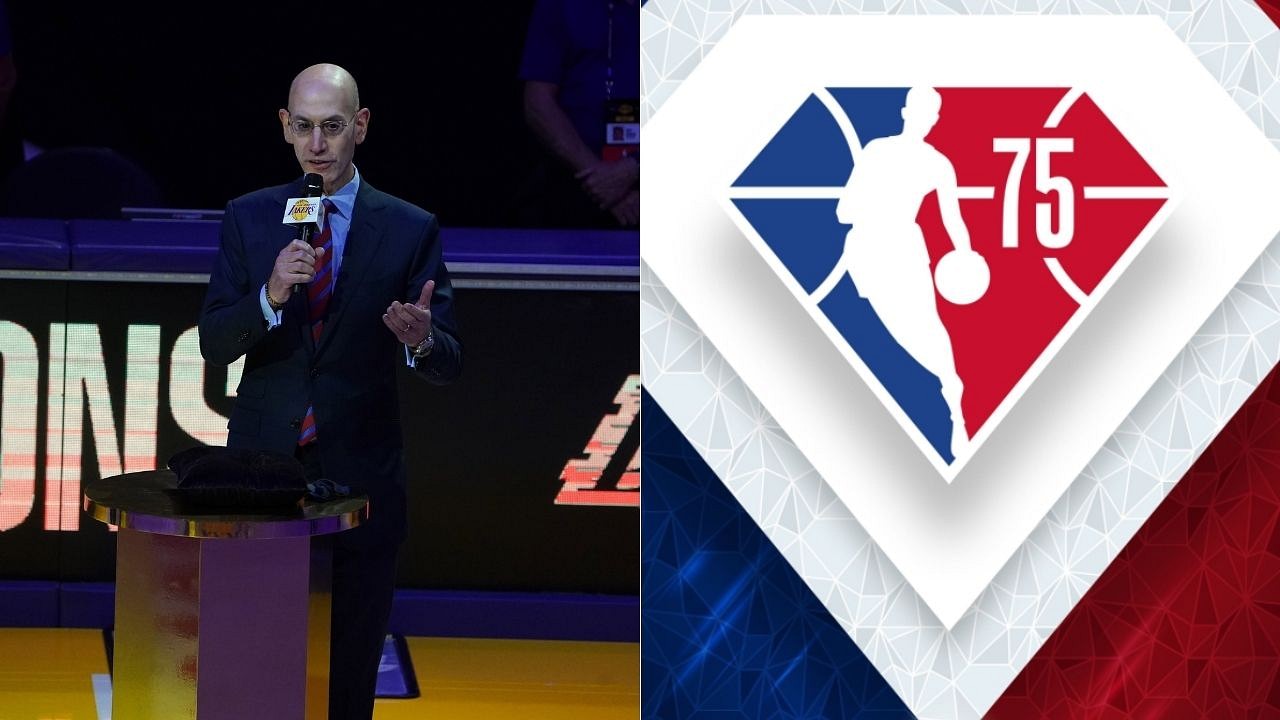 NBA gets roasted by fans on Twitter, after unveiling the special 75th Anniversary Season diamond logo for next year.
The upcoming 2021-2022 campaign will be the NBA's 75th anniversary. Over the last seven celebrated decades, the league has given us the opportunity to witness some incredible matches played by some outstanding athletes.
Just the way the league celebrated the 50th anniversary, next season too, the association is working on embracing their 75th season anniversary. And on Wednesday night, the league unveiled a new logo to honour the special season. Unlike the rectangular version of the logo we are accustomed to seeing, the next season's logo will diamond-shaped.
As the league mentioned, this "commemorative NBA 75th Anniversary Season logo will appear throughout the 2021-22 season on courts and official NBA merchandise, inside arenas and in original broadcast, digital and social media content."
The NBA's 75th anniversary season logo for 2021-22 season pic.twitter.com/2IG1IDpP3h

— Adrian Wojnarowski (@wojespn) July 7, 2021
Also Read: Warriors MVP has a sparring session with the former world champion when on the golf course
Fans roast the NBA for their 75th Anniversary Season logo
As soon as the league unveiled the new logo, fans were quick enough to judge it. The NBA even got roasted by its fans for the same.
WACK. Kobe logo or dont change shit

— SachaVibes (@SachaVibes) July 7, 2021
looks trash sadly

— cryptic incognito (@CrypticNoHoes) July 7, 2021
I would put this silhouette to honor the man who made the world aware of the NBA pic.twitter.com/J7RD4y98nu

— JulioHolland (@HollandJulio) July 7, 2021
I get that they're only use it next season, but they really couldn't come up with anything better looking than this? pic.twitter.com/fpHoCmbxtM

— Jalen Quest (@da_boi_justin) July 7, 2021
After receiving initial backlash, the NBA has made a change to its 75th anniversary logo pic.twitter.com/E4elq8D6z6

— Rob / ecstatic Houston sports fan (@Houst0n4L) July 7, 2021
Also Read: How Michael Jordan encouraged his Bulls teammates before he shot 100% in Game 2 of the 1991 NBA Finals against the Lakers
Clearly, the fans have expressed their disliking for this new logo. However, like it or not, we have to get used to seeing this new logo for the entirety of the upcoming campaign because the NBA would certainly not be re-design the logo yet again.
---
Share this article