"When you going to stop saying LeBron James isn't clutch?": Lakers star now 2nd after Kobe Bryant in go-ahead/game-tying shots through NBA History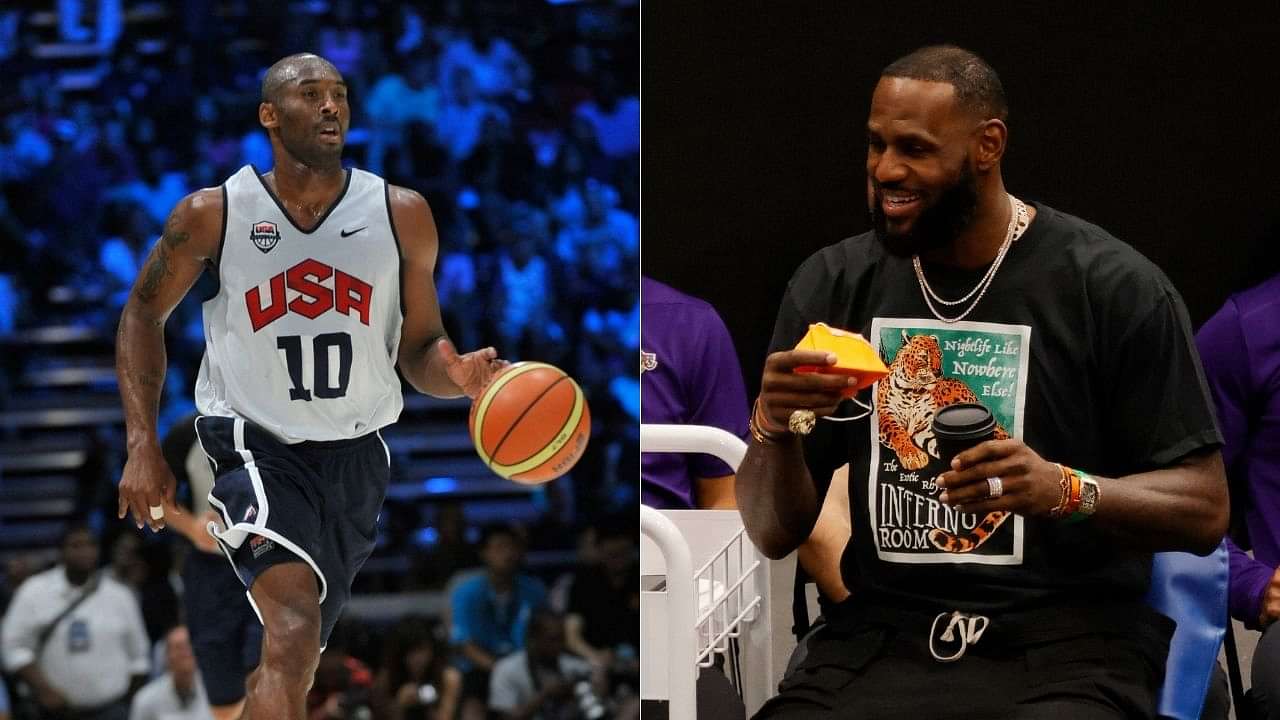 The Lakers registered an impressive comeback win on the back of a high-pressure shot made by LeBron James. He's now closing in on Kobe Bryant.
Golden State lost one of the most exciting games of the year 2021 despite holding a 13-point lead at halftime. Having entered the locker room with the scores at 55-42, they couldn't bring the same discipline back for the 3rd quarter.
The game started off with Golden State stifling both LeBron James and AD on defense. The Lakers did not get an inch without having to work for it as Draymond commandeered them expertly through the motions.
Also Read: "Wish LeBron James had a few more weeks": Lakers head coach Frank Vogel laments hurried injury comeback timetable for his Finals MVP
The Lakers then shot to a 7-point lead by the start of the 4th quarter as Steph sat. Kerr had no option but to bring him back into action for the rest of the game. This had the desired effect as the Warriors retook a small lead for the time being.
The rest of the game was as dramatic as the NBA would have bargained for in a play-in tournament. These proceedings culminated when LeBron hit a go-ahead 3 and the Warriors couldn't hit back.
LeBron James now has 97 go-ahead/game-tying shots, 2nd after Kobe Bryant
As LeBron exchanged pleasantries with AD and answered Rachel Nichols for the post-game interview, there was an interesting stat that flashed on our TV screens.
This stat tells us that James is now at 97 go-ahead/game-tying shots in the final minute of games. This puts him at 2nd only to Kobe Bryant for his career.
Loading embed tweet https://twitter.com/vCarbinez/status/1395241257455161346?ref_src=twsrc%5Etfw
Also Read: "Maybe LeBron James should try some Mountain Dew Rise at halftime": Skip Bayless berates Lakers star for abysmal first half outing against Warriors during their play in game
The context makes this shot even better. He received the pass with the shot clock just about to expire, and James just let fly as the buzzer lit up. He did it as he gestured to Steph that he still can't see with his left eye.
The shot swished like butter, and it wasn't the only Mamba moment he had in this game either. LeBron hit another 3-pointer from the triple threat position from the corner during the 3rd quarter. It's unreal just how much he's improved his shooting over the years.
---