Wilt Chamberlain, Who Was 6'0 At Age 10, Suffered From Pneumonia In Elementary School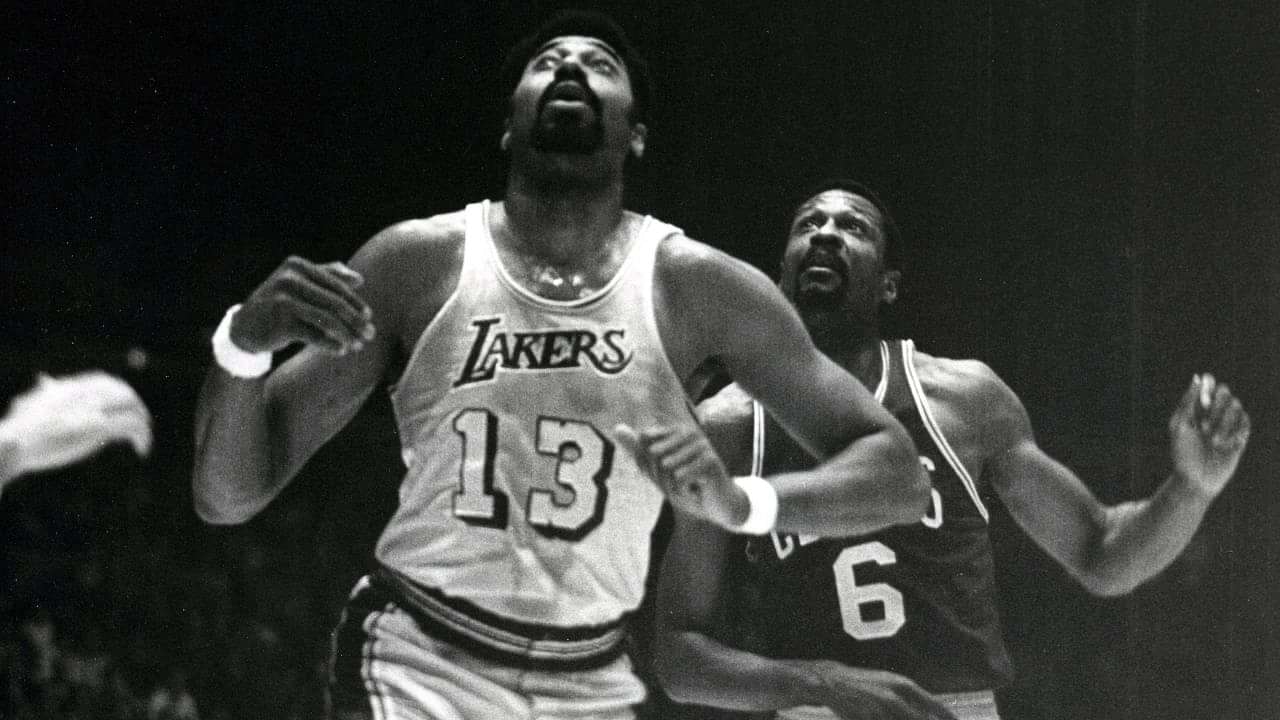 Wilt Chamberlain was more than just a 7-foot center who happened to dunk over the entire NBA during his time in the league. What made him as good as he was, was his conditioning. Many don't know about the fact that Chamberlain was also a track-and-field athlete during his days in high school. 
Along with being incredibly mobile and agile, 'Wilt the Stilt' could reportedly also bench 500lbs. So, to go along with his height, the Sixers legend essentially had the speed to keep up with guards and the strength to bang down low with any frontcourt players. 
An underrated aspect of Wilt's game was also his actual skill at the game of basketball. Running and dunking wasn't his only weapon as he was actually one of the pioneers of the fall-away shot, usually turning around and hitting it in the paint. He could also finish with either hand at the rim.
Also read: Kareem Abdul-Jabbar Was Awed By Wilt Chamberlain Because of His Ability To Entice And Court Women
Wilt Chamberlain caught pneumonia at age 10
Wilt Chamberlain wasn't always superman. At age 10, he would actually have to miss an entire grade of studying because he had caught pneumonia. This caused severe weakness within him but it didn't stop him from growing to the height of 6'0 as a mere 10-year-old. 
An image that was unearthed a while back from his days at Brook Elementary School in Philadelphia shows Wilt towering over his classmates in a picture that show his entire class. 
Of course, the 2x NBA champion wouldn't stop growing her as he would go on to become a legit 7-footer by the time he reached the NBA. Him receiving the nickname 'The Big Dipper' was a play off his signature finger-roll and the fact that he was just a giant of a man. 
Wilt Chamberlain was labelled as being selfish
Wilt Chamberlain did a lot of things on NBA hardwood that would labelled selfish. He was the ultimate stat-padder and was alright with losing a game as long as his box score was filled to the brim with offensive excellence. 
He only began racking up assists after close to a decade in the league when he realized that that's how Bill Russell won his championships. His defense was lackluster due to blocks and steals not being tracked at the time. Only after he dedicated himself to running the floor on open breaks and locking down the paint did he capture his 2 titles.
Also read: "I'm Not Catching Wilt Chamberlain's 32": Damian Lillard Scoffs At Beating Warriors Legend's Bewildering 60-Point Record
---