"Wouldn't Have Had My Career With Zone Defense": Michael Jordan Believed He'd Be Less Successful If Defended By Zone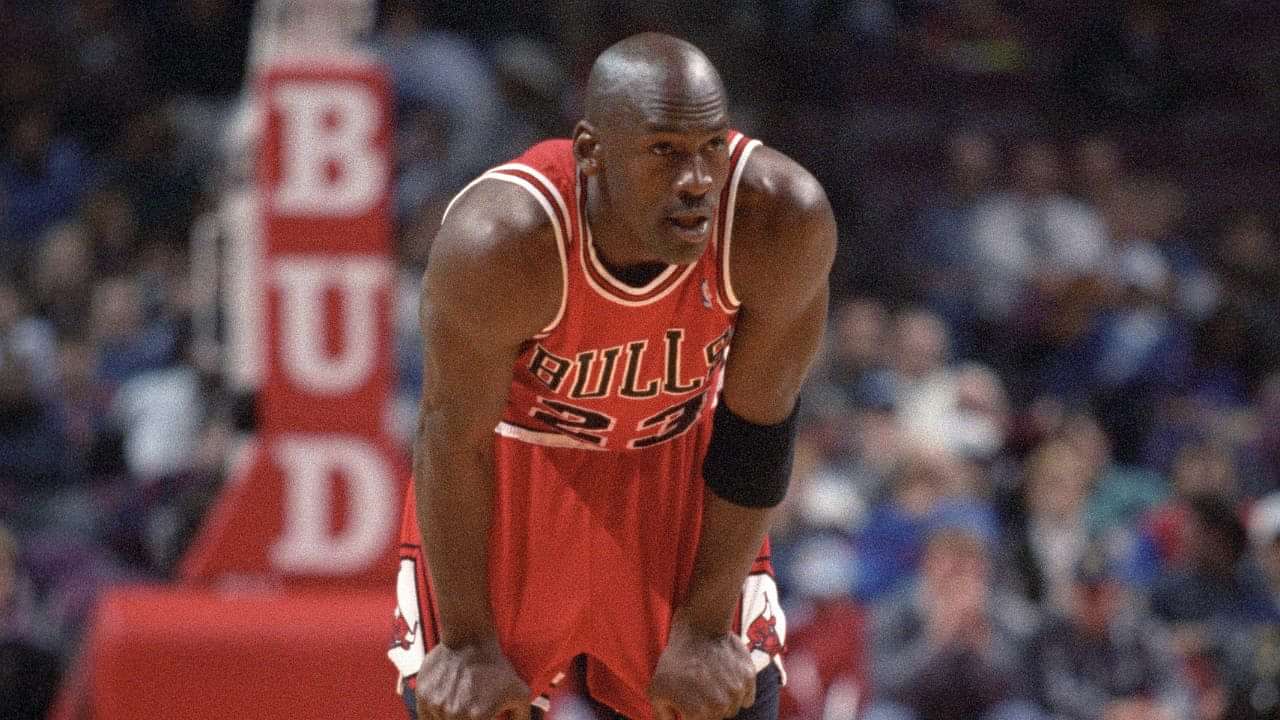 Michael Jordan has the honor of having the highest scoring average over the course of his career in NBA history. He's tied with Wilt Chamberlain with his 30.1 points per game. Aside from his championships, being tied with none other than 'Wilt the Stilt' in career scoring average may just be the most impressive thing about his career. 
It's very clear from just a few minutes of watching MJ play that he's a gifted scorer in all facets of the game. His bag got deeper as he got more in tune with defenses across the league. His game aged like fine wine as he realized that mastering the mid-range was key to sustaining his effectiveness as a top MVP candidate year in and year out. 
Jordan's scoring prowess is not one that should be debated on. Every NBA fan know that he's one of the most prolific scorers in the history of the game but if you ask the man himself, he has a bit of a caveat when it comes to his success in the league.
Also read: Michael Jordan Boldly Predicted Load Management in 2003: "20 Years From Now, You'll Never See Someone Play Sick or With a Sore Ankle"
Michael Jordan on how he'd fare in a league with zone defenses
Jordan, for a man who had all the confidence in the world in his game, was surprisingly humble about how he would play in the NBA if he had to go up against zone defenses on a nightly basis. Sam Smith, in an article for the Chicago Tribune in 2001, revealed that MJ wasn't all too confident in himself on this front. 
According to Smith, Jordan implored the league to reconsider removing illegal defenses. His reasoning was that he believed he wouldn't have had the career he did if he constantly played zone defenses in the league. This was during the 2001 All-Star break. 
As many know, the illegal defense rules were shafted prior to the start of the 2001-02 and the league allowed teams to play any type of defense they wanted to, including zone. Despite this change in rules, Michael Jordan returned that same season as a member of the Washington Wizards. 
Michael Jordan did in fact play against zone defenses
Michael Jordan may have not known his own capabilities while making these comments on zone defenses. His stint with the Washington Wizards that first season saw him put up MVP-esque numbers despite being in his late 30s, and would continue to do so until his leg injuries slowed him down. 
He was facing zone defenses on a nightly basis when he suited back up in the 2000s and he still managed to put up 25.1 points, 6.2 rebounds, and 5.3 assists a night in 46 games played before the 2002 All-Star break.
Also read: "Michael Jordan and Kobe Bryant Were Lethal": Dominique Wilkins Snubs LeBron James' Claims to Being a GOAT for Lakers Legend
---