Michael Jordan Boldly Predicted Load Management in 2003: "20 Years From Now, You'll Never See Someone Play Sick or With a Sore Ankle"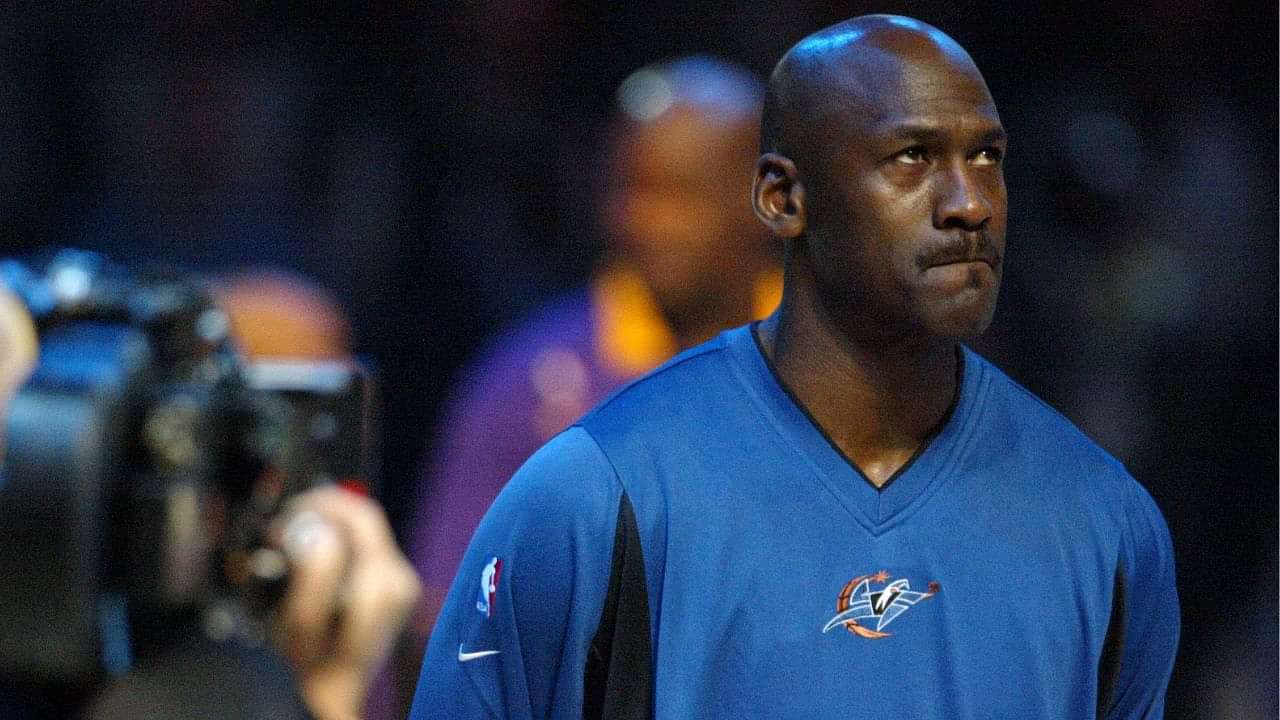 We are at a day and age in the NBA where superstars do not play a game if they have a fever or any kind of soreness when it has not been even a decade since the likes of Kobe Bryant retired, who would play through torn ligaments. But the legendary Michael Jordan had predicted this in his last year in the NBA.
Load management was not a thing in the NBA until the 90s, not even in the 2000s and early 2010s, but Gregg Popovich and San Antonio Spurs' handling of Kawhi Leonard showed the teams a way of preserving their stars from getting major injuries.
And now, from important role players to MVP candidates, everyone gets breaks by being "questionable" and "probable" on the team's injury reports just a day before a game when they were all fit and fine just a day before.
Also read: "Ain't No F***ing Way": Charles Barkley, Enraged at Presumptuous Bulls Fans, Won Game 5 of 1993 NBA Finals As Grudge Match
When Michael Jordan predicted load-management 20 years ago
The mockery of fans' hard earned-money spent on tickets that have been going on for the past few years and is not ignorable anymore, was a sort of foreseen by MJ back in 2003 according to a recent Tweet by Legion Hoops.
Loading embed tweet https://twitter.com/LegionHoops/status/1629599065997742082?ref_src=twsrc%5Etfw
The man who had the famous flu game in the 1997 Finals had started playing in a generation that was probably the most physical era in the game of basketball.
Players from that era playing more than 13-14 years was a blessing. Even the likes of Larry Bird, who was one of the toughest men to ever play the game, had his body beaten up by the team he had completed 10 years in the league.
Also read: "Michael Jordan and Kobe Bryant Were Lethal": Dominique Wilkins Snubs LeBron James' Claims to Being a GOAT for Lakers Legend
Would MJ be the right man to question load management?
He might be the GOAT and never took a rest while he played basketball, not in the regular season, or in the Playoffs, but the man had retired from the game twice for more than a year, at least before actually retiring for good in 2003. Call it mental health load management.
There have been several speculations about why he did so, and among them, one of the best ones is, he was tired. So, despite him often playing through injuries and sickness, Jordan might not be the ideal guy for this take after bailing on the game and its fans TWICE.
Also read: "Michael Jordan Got a Adolf Hitler Commercial!": Charles Barkley Took a Dig at His Airness' Ridiculous Facial Hair
---