"Yep, Nikola Jokic is the MVP": Deandre Ayton reacts to the Nuggets star joining Kareem Abdul-Jabbar and Wilt Chamberlain with a 30-20-10 statline in Game 3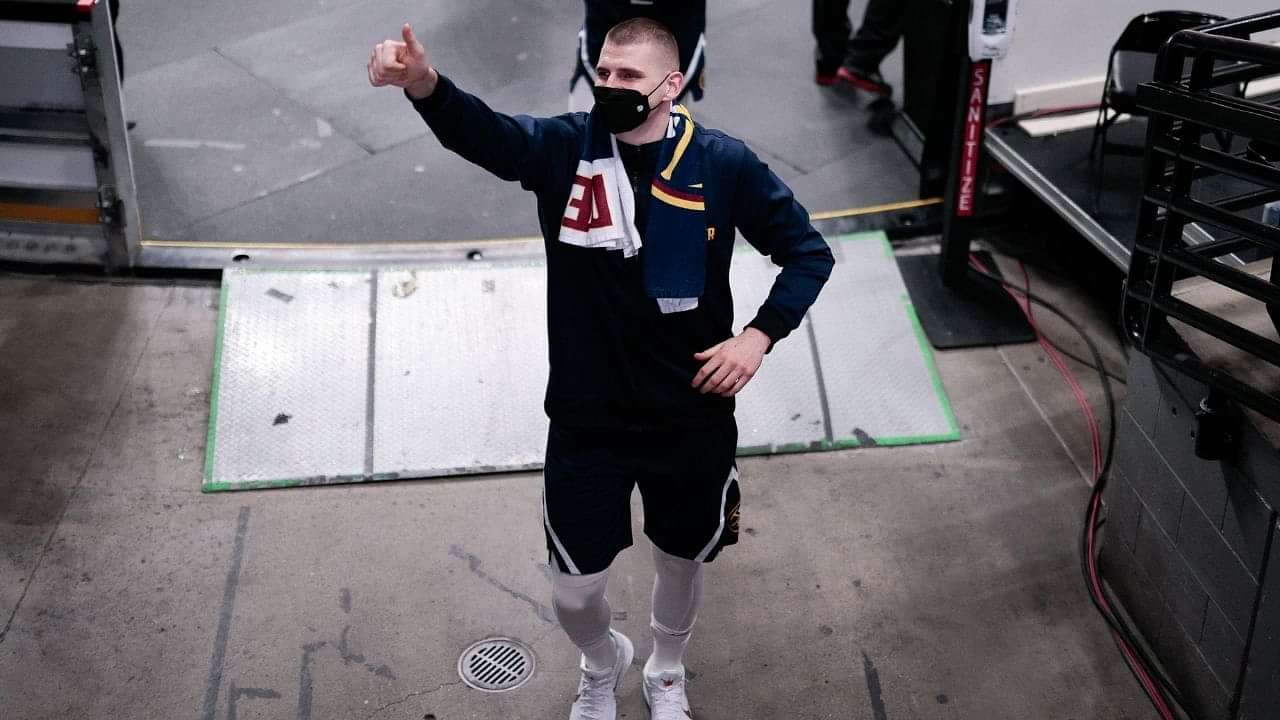 Nikola Jokic joins Kareem Abdul-Jabbar and Wilt Chamberlin as the only players to attain this stat line in the postseason. 
The second round has not quite been what Nikola Jokic and the Nuggets would have wanted up to this point. After losing all the games that they've played against the Suns so far, the franchise now has its back against the wall trailing 0-3 in the series.
Despite their losses though, hardly anyone has blamed Nikola Jokic, and with good reason. The player has played very efficiently in every game. Perhaps the only place where the star could be criticized during this series is his habit of becoming a bit too passive at times.
Well, it seems the Serbian knew this going into game-3. And despite the Nuggets losing the game, he put up a historic performance, only comparable to certain legends of the NBA.
Also Read: Bronny James' sophomore debut for Sierra Canyon was attended by the Lakers star and hip hop powerhouse
Nikola Jokic puts up historic numbers in game-3 despite a convincing loss to the Phoenix Suns
Game-3 of the Suns vs the Nuggets ended with a score of 116-102.
For the most part, the home team just looked sapped. They just didn't have enough on either end, and they were swallowed whole because of it.
Nikola Jokic however never seemed to give up. The MVP left it all on the floor during this game. And by the end of it, he came away with an incredible stat line.
32 points, 20 rebounds, and 10 assists in a playoff game.
That quite simply is incredible. So incredible, that only Kareem Abdul-Jabbar and Wilt Chamberlin have managed 30+ points, 20+ rebounds, and 10+ assists in postseason history. And after the game Suns center, Deandre Ayton had a pretty fitting reaction to this feat. Take a look.
Loading embed tweet https://twitter.com/NBA/status/1403587600452050945?ref_src=twsrc%5Etfw
You know you had an incredible performance, when the opposing center is in awe of you, especially when it was their team who won. But, as Ayton said, he is indeed the MVP of the league.
Also Read: Damian Lillard puts out a cryptic message following Chris Paul and the Suns taking a 3-0 lead against the Nikola Jokic's Nuggets
---