Neymar's special privileges at PSG are quite unbelievable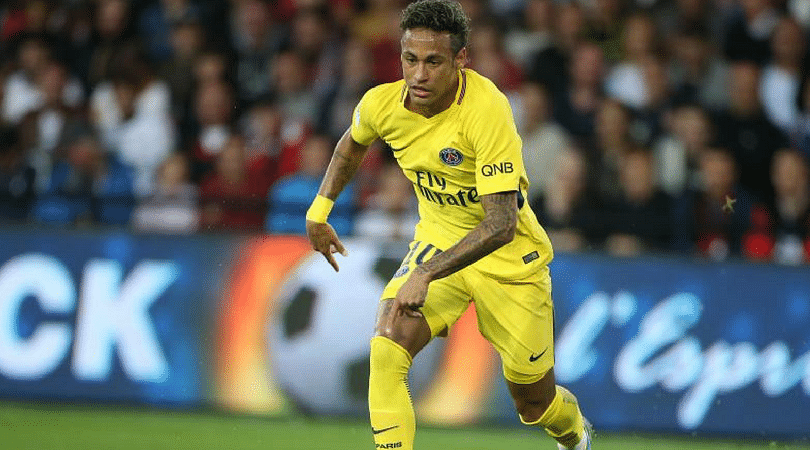 There is no question that PSG rolled out the red carpet for Neymar at PSG. The ambitious French club have been building a good team over the years, but they still lacked that special player who would take them to the next level.
In Neymar, they have a very special player who could single handedly take this team to where their ambitious owner wants them to go. With the likes of Cavani, Mbappe, Verratti, Silva and Dani Alves in the side you can be sure that this PSG side will be a major threat in the Champions league.
Just a few days ago we heard about Neymar's special privileges at the club, which are frankly quite ridiculous. The Brazilian has two physiotherapists that will not treat anybody else but him.
He is the only player that is allowed to bring a bag with his own logo on it, while the other players need to have the PSG logo on theirs.
Not only is Neymar exempt from defensive duties in matches, the Brazilian also gets special treatment in training. None of the other players are allowed to make any hard tackles on the Brazilian in training, something that has really infuriated the other players in the squad.
Neymar's privileges at PSG are a joke… pic.twitter.com/NzbfvheeC7

— Footy Accumulators (@FootyAccums) October 25, 2017
Also, he will be taking all the penalties next season instead of Edinson Cavani. Earlier this season Neymar had a huge argument with the striker over who would take penalties for the side, but while Cavani won that particular battle it looks like Neymar has won the war.
Neymar has surely got the superstar treatment that he wanted from PSG. Now it is his turn to deliver on the pitch!
---