12-Year-Old Internet Sensation Jeremiah Johnson Makes Headlines After Google Search Result Shows Him 36-Years-Old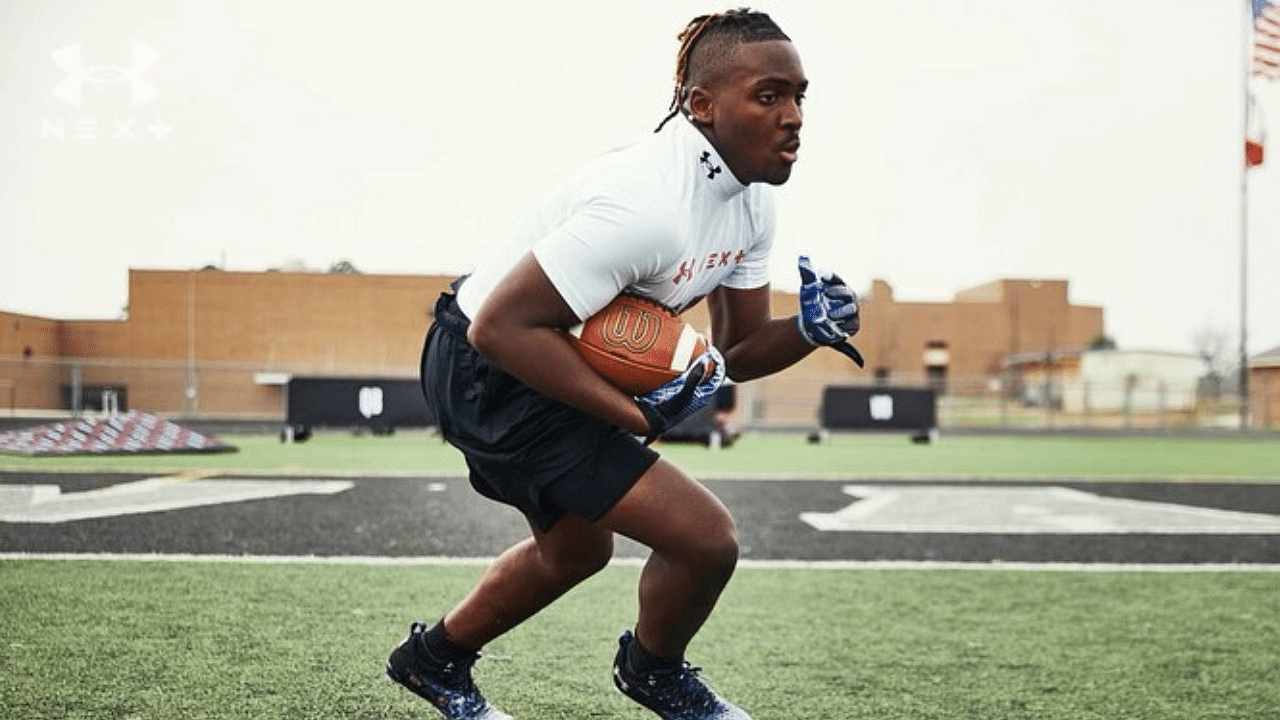 Jeremiah Johnson, a 12-year-old football player from Fort Worth, Texas, took the footballing community by storm last year. Fans couldn't believe their eyes when a mustache-sporting Johnson bagged the MVP award at the 2022 National Youth Championships. However, it seems people are still not convinced he is 12 years old. At least, that's what a simple Google search says.
Johnson garnered a lot of attention back then, even from current NFL players. Tyreek Hill even went on to say, "If that 12-year-old really 12 my son not playing football, these kids built different". In fact, a lot of people felt he was lying about his age until a number of people from his circle came forward and clarified it for everyone.
Blessed @OU_Football @uoregon @AuburnFootball @CoachBuc_Tim @UMich @TCUFootball @FSUFootball @TCU_Athletics @IMGAcademy @ncsa @SMUFB @CowboyFB pic.twitter.com/aqJ78TzuWd

— Jeremiah Johnson aka Mr.4x (@jeremiah_3x) December 12, 2022
Google still doesn't believe Jeremiah Johnson is 12
While many in the footballing community are still coming to terms with this reality, it seems there is still some discrepancy about his age online. Specifically, if one were to search "Jeremiah Johnson" on Google, the search results would show his age as 36, which is quite far from the truth. Johnson, when he came to know about this, immediately posted it on his Instagram as a story.
Fortunately, it's just a case of two people having the same name, and essentially the same career choices. Apparently, there is another Jeremiah Johnson, who used to play in the NFL. The 36-year-old played as a running back for the Texans, the Redskins (now Commanders), the Panthers, and the Broncos, during his 5-year stint in the NFL. He then played for 6 more years in the CFL, before eventually retiring.
Johnson is all set to have a rocking career ahead of him
The 5'11", 198-pound running back does have a sizeable advantage over his rivals on the field, and he seems to be making appropriate use of it as well. He is currently a 4x youth Heisman Trophy winner and will be eligible to join a college in 2027. No doubt college coaches will be lining up at his doorstep to sign him up for their teams.
However, Johnson is not alone in becoming an "internet sensation".  9-year-old Madden San Miguel, who goes by "Baby Gronk", has managed to rival Johnson's fame with his own set of followers, numbering around 300k on Instagram. Safe to say, these two will no doubt face each other on the gridiron in the future. Who will come out on top when these two young behemoths meet?
---
Share this article