Experts collide as 'Shady' Seahawks Give Away Russell Wilson's Jersey Number; "Nobody Breaks Up with Seattle Well"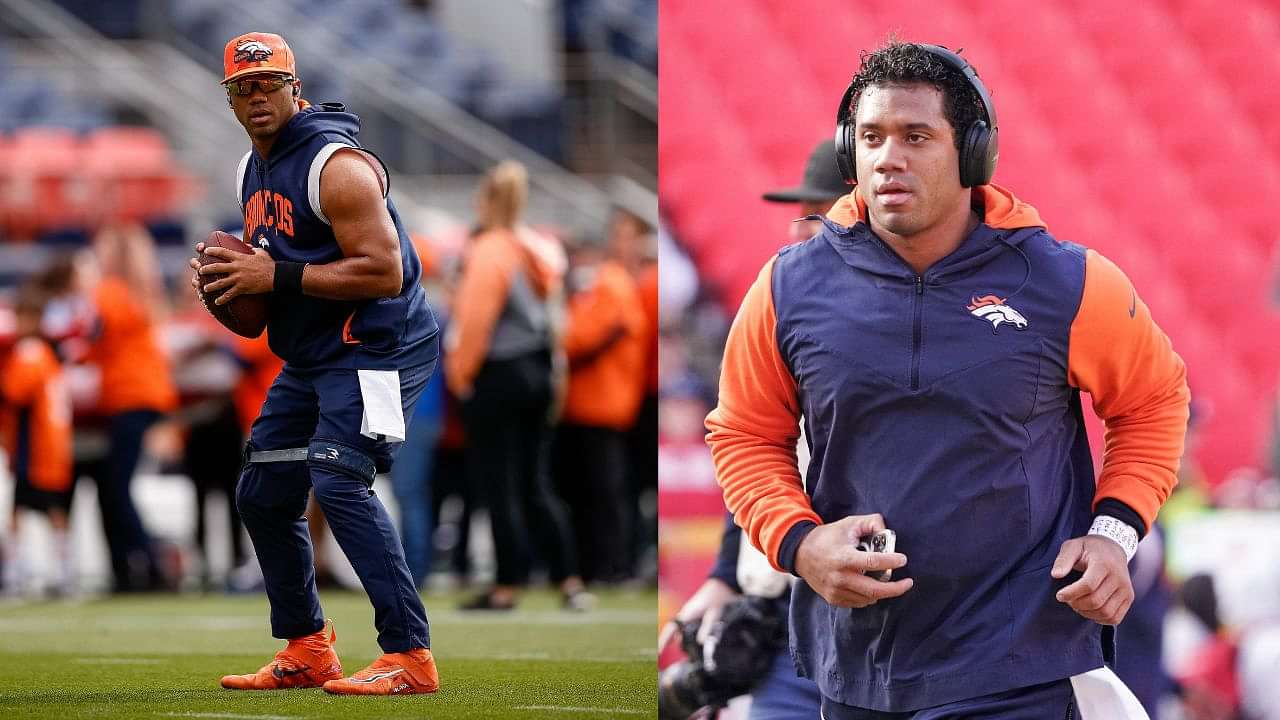 Russell Wilson played for an entire decade in Seattle Seahawks, before relocating to Denver in order to play with the Broncos. One year has passed since the trade, and the Seahawks seem to have moved on from their poster boy. On Tuesday, a groundbreaking announcement came from Seattle's top brass. They have decided to give away Russell Wilson's iconic No. 3 jersey to their newly signed cornerback Artie Burns. Many saw this as a sign of great disrespect for the player who revolutionized the entire landscape of the franchise.
Loading embed tweet https://twitter.com/nfl_jersey_num/status/1661209000174665728?ref_src=twsrc%5Etfw
Even though the legendary quarterback parted ways with the Seahawks on a bitter note, his legacy holds great value in the franchise's record books. Several experts are opining that Seattle shouldn't have engaged in such a move, however, some also have a different point of view on the entire situation. While analysts Emmanuel Acho recently roasted Seattle for showing a lack of respect and forgetting Russell's achievements, Joy Taylor didn't look too bothered by Seahawks' move.
Emmanuel Acho showers praise on Russell Wilson
The current Broncos quarterback was the first QB to lead the Seahawks to a championship title in 2014. In ten years, he broke almost all the existing franchise records and enshrined himself among the best-ever dual-threat QBs of all time. Despite all these accolades, he didn't receive a proper send-off from the franchise. And now they have also given away the iconic No. 3 to a newbie.
Joy Taylor claimed that it was a sign of revenge because he left the team high and dry. Now the Seahawk are deprived of a leader, and Geno Smith will soon get replaced. Acho, who carefully heard the entire argument, reiterated that the Seahawks never gave a pleasing send-off to any of their former stars.
Loading embed tweet https://twitter.com/SpeakOnFS1/status/1661853930790457344?ref_src=twsrc%5Etfw
"Nobody breaks up with Seattle well, not as a player. Earl Thomas, he broke up with the Seattle Seahawks. First off Earl Thomas should be a first-ballot Hall of Famer based upon talent level. Earl Thomas left Seattle, giving them the double birds on a cart," Acho said. He also cited examples of Richard Sherman and Bobby Wagner's leaving the team on a bad note.
Further reprimanding the Seahawks for their seemingly bitter move, Acho reminded everyone that, "Russell was an all-time leader in Seattle passing yards, passing touchdowns, playoff wins, career starts, completions." All Emmanuel wanted was the Seahawks to give a bit more respect to the man who completely transformed the fortunes of the franchise.
Wilson eyes ultimate redemption in the upcoming season
After shifting to Denver, the 34-year-old gunslinger couldn't churn out impressive performances. He registered his career low 5-12 record last season and received heavy criticism from the fans. However, Denver's fortunes are expected to change this year as there has been a major revamp inside the locker room.
Legendary coach Sean Payton has taken over the charge of coaching, and more players have arrived in the offensive unit. Moreover, the expectations will be quite less from Russell, compared to the last year's unnecessary hype. It will be interesting to see whether he makes an impact and succeeds in regaining his glorious moments in years to come.
---