"My Second Favorite Choice Is Julio Jones Being In The AFC": Kyle Shanahan Thrilled Julio Jones Won't Rival San Francisco 49ers Despite Wanting To Land The Ex-Falcons Receiver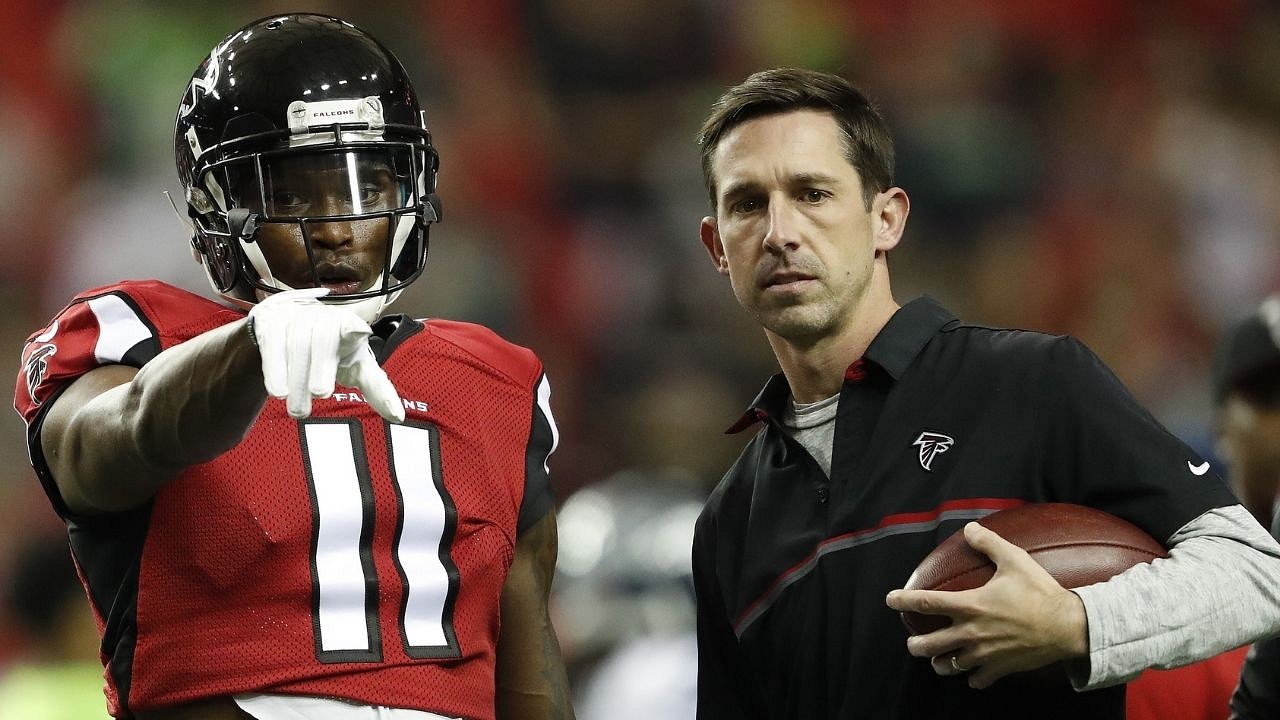 Kyle Shanahan is always looking to make his team better, but he couldn't win the Julio Jones sweepstakes. Still, he's not entirely disappointed.
If the 49ers couldn't land Julio, Shanahan is at least happy that the former All Pro receiver won't be landing with another NFC powerhouse. That way, the 49ers won't have to deal with Jones on a frequent basis.
The 49ers were somewhat in the running to land Julio Jones, but ultimately the two sides were unable to work a deal out. The Tennessee Titans swooped in, picking up Julio Jones for a future second round and fourth round pick.
The newest Titan. 🔥 @juliojones_11 pic.twitter.com/6C9UxKDM28

— NFL (@NFL) June 6, 2021
Also Read: "Y'all done F*cked up": AJ Brown is stoked after Tennessee Titans trade for Julio Jones.
Kyle Shanahan Gets His Second Favorite Choice As Julio Jones Switches Conferences, But Would Have "would've been a hell of a deal" To Land Julio
Julio Jones has dominated the NFC for the last decade, easily being the best receiver in the NFC over the last 10 years. During that time, Julio did play under Shanahan for a while, so he knows what a monster performer Jones is.
With that being said, he'd have loved to reunite with his former star receiver. However, as he couldn't the deal was on the table for any other team to make a move. This could have included another NFC powerhouse team looking to make a run at the Super Bowl.
Thankfully, for Shanahan, and the rest of the NFC who struck out, Jones will be shipped off to the AFC where he can trouble a few more defenders.
"My second favorite choice is him being in the AFC." https://t.co/2h1idsWZ0u

— Ian Rapoport (@RapSheet) June 6, 2021
The Titans offense is set to terrorize the rest of the conference. They already had the best running back in the league in Derrick Henry, and they now have a top five receiver in the fold. Not to mention, AJ Brown is one of the best young receivers in the league. It'll be fun to watch this team and see how dominant this offense can be.
Also Read: Julio Jones To Titans : How will Tennessee Titans Roster Line Up For NFL 2021 After Acquiring All-Pro Julio Jones
---
Share this article