"NFL's Drug Problem": Along With Charles Johnson, These 5 Footballers Have Also Died Due To 'Drug Overdose'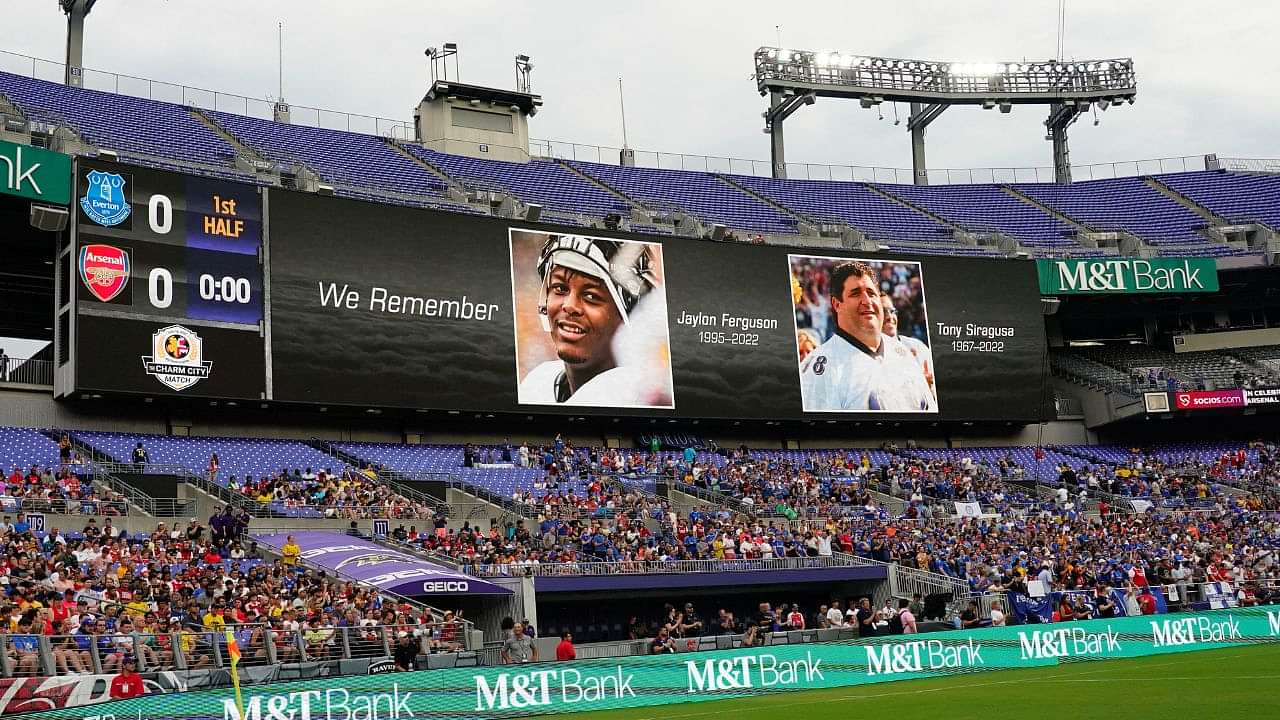 Charles Johnson, a former first-round NFL's draft, tragically passed away on July 17, 2022. A day after his wife Tanisha reported him missing to local authorities; he was discovered inside a hotel room in Raleigh. Johnson had just turned 50.
Loading embed tweet https://twitter.com/ProFootballTalk/status/1549584636359106560?ref_src=twsrc%5Etfw
Nearly six months passed before the cause of Johnson's demise was made clear in a North Carolina medical examiner's report. The 50-year-old was declared dead on the spot. He had no active prescriptions, but an autopsy revealed that oxycodone, hydrocodone, and mirtazapine were in his system at the time of his death, according to North Carolina Prescription Monitoring Service data.
No foul play is suspected in Johnson's death, which has been ruled a suicide. USA Today previously reported that the former Patriots wide receiver was suffering from disabilities as a result of the rigors of football.
Loading embed tweet https://twitter.com/RoobNBCS/status/1549600339967492099?ref_src=twsrc%5Etfw
Johnson was the University of Colorado's star wide receiver for four years, from 1990 to 1993. Johnson's college exploits prompted the Pittsburgh Steelers to select him with the 17th overall pick in the 1994 NFL draft.
He was with the team for five seasons before joining the Philadelphia Eagles in 1999. Johnson spent two years in Philadelphia before joining the New England Patriots for the 2001 NFL season, where he was a member of the team that won the Super Bowl.
Also Read: Lamar Jackson's Injury Update: Will The Star QB Play Against Bengals After Missing Four Straight Games Post Knee Injury in Week 13?
5 Players who left the world too soon due to drug overdose
Among NFL players, drug abuse has long been a problem. The league has made attempts to address this widespread issue but better measures are needed to resolve this problem. Here are five athletes who tragically passed away because of drug use.
Jaylon Ferguson
The Baltimore Ravens selected Jaylon Ferguson in the third round of the 2019 Draft. He played for the Ravens for three seasons, compiling 4.5 sacks.
Loading embed tweet https://twitter.com/RapSheet/status/1539578100740153344?ref_src=twsrc%5Etfw
Ferguson is the most recent athlete to die as a result of drug use. During the NFL offseason of 2022, he accidentally overdosed on cocaine and fentanyl and passed away at the age of 26.
Keith McCants
With 13.5 career sacks, Keith McCants played six seasons in the NFL with the Tampa Bay Buccaneers, Houston Oilers, and Arizona Cardinals.
Loading embed tweet https://twitter.com/WFLA/status/1433503096127229952?ref_src=twsrc%5Etfw
In Alabama, McCants pursued a career in criminal justice by working as a marine police officer. In September 2021, at the age of 53, he apparently overdosed on drugs.
Colt Brennan
Colt Brennan had an outstanding college football career at the University of Hawaii. He finished in the top ten in career passing yards and touchdowns in college football history.
Loading embed tweet https://twitter.com/people/status/1439275059969933319?ref_src=twsrc%5Etfw
Brennan struggled with substance abuse and was arrested several times for DUI and trespassing while heavily intoxicated. Just hours later, he tragically overdosed on fentanyl and methamphetamines.
David Croudip
He was a member of the NFL's Los Angeles Rams, San Diego Chargers, and Atlanta Falcons, as well as the USFL's Los Angeles Express and Houston Gamblers. Croudip passed away on October 10, 1988, at the age of 30.
Loading embed tweet https://twitter.com/004nino/status/862906606312452096?ref_src=twsrc%5Etfw
He had ingested a fatal dose of cocaine, it was later determined. His death would be the first of three fatalities to strike the Falcons organization in the last two years.
Gene Lipscomb
Gene Lipscomb played in the NFL for ten years. He was a pass rusher who was named to three Pro Bowls and four All-Pro teams during his career.
Loading embed tweet https://twitter.com/PGH_Sports_Date/status/996355838779494403?ref_src=twsrc%5Etfw
Lipscomb's football career and life were cut short during the 1963 offseason. He died of a heroin overdose at the age of 31.
Also Read: Carl Nassib Injury Update: Will The Buccaneers Linebacker Play Against The Falcons?
---