Pro Bowl Streams: Where to Watch 2021 NFL Pro Bowl for Free Without Cable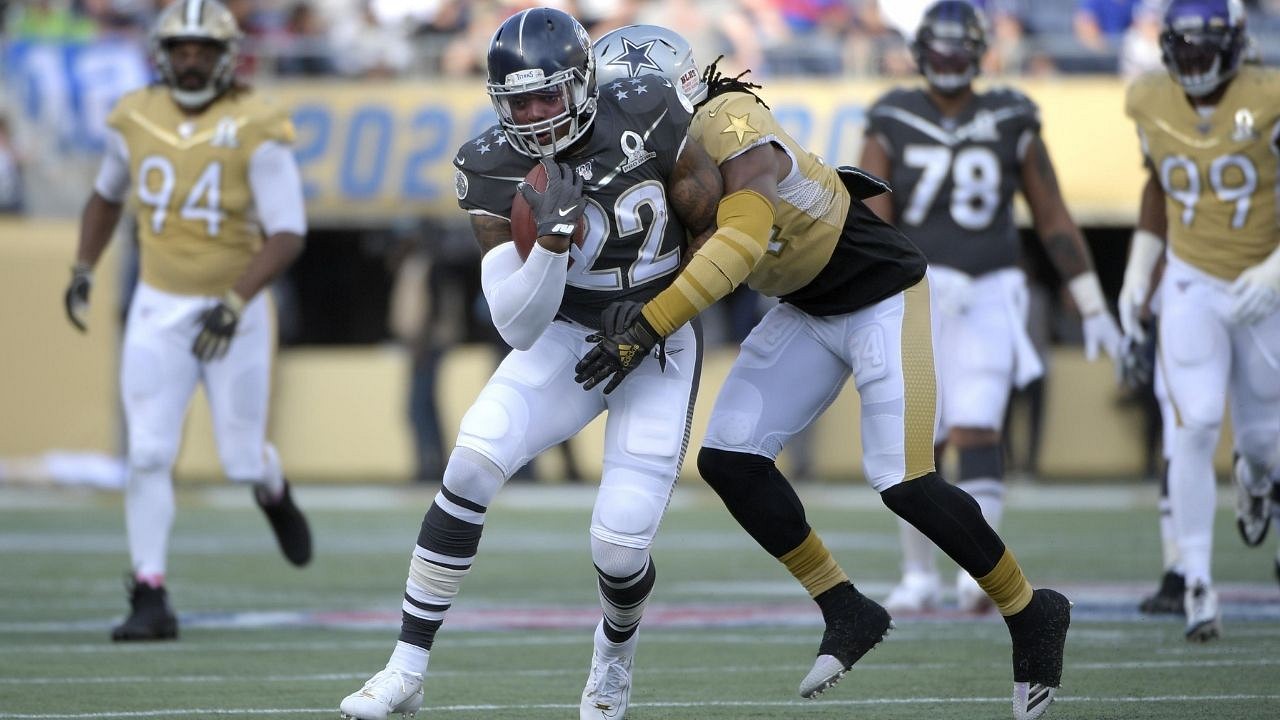 Due to the virtual format of the event, Pro Bowl Streams will be in abundance this year. Read on to see what all your free streaming options are.
Touchdown dances ready? ☑️

Pro Bowl: Madden NFL 21 Edition — TODAY 5PM ET on NFL social channels pic.twitter.com/Nz01X1Op84

— NFL (@NFL) January 31, 2021
For the first time since 1949, the Pro Bowl won't be played in its original format due to the COVID pandemic. The game was originally supposed to take place in Vegas' brand new Allegiant Stadium, but that plan has been pushed to 2022.
Instead, the league improvised and decided to host a virtual Pro Bowl celebration this weekend. For all the details on how it'll work, you can read our article on the new format.
What time is the Pro Bowl 2021?
But essentially, the Pro Bowl will consist of 2 events: a general Pro Bowl Celebration beginning at 3pm E.T. and a Madden 21 event at 5pm E.T.
The celebration will be broadcasted on ESPN, ABC, and Disney XD. However, if you don't have cable this might be a problem for you. So, what is the best way to stream today's 2 events?
Where to Watch Pro Bowl Celebration?
The celebration will feature a little but of everything, in the hope of filling the regular 3 hour time slot. Discussions between NFL legends, highlights from the week's Verzuz matchups, an interview with Brady and Mahomes ahead of Super Bowl LV, and more.
It will be broadcasted on the previously mentioned channels, meaning that any streaming service that grants you access to these channels is a viable option.
2 good examples would be SlingTV and fuboTV. Additionally, this event can be streamed on WatchESPN.
Also read: How Can You Play Madden 21 For Free During The NFL Pro Bowl 2021?
Where to Watch Madden 21 Event
This event is a little more straightforward. Beginning at 5pm, it will see 8 players and celebrities (4 from each conference) go head to head in a game of Madden 21 using the Pro Bowl rosters.
The players, featuring the likes of Snoop Dogg and Marshawn Lynch, will switch after every quarter. Fortunately, this event is a little easier and completely free to stream.
It will be live-streamed on all the the NFL's socials, meaning that you can watch it on their YouTube, Twitter, and Facebook. Moreover, the EA Madden NFL Twitch page will also be streaming it.
---