Stephen A. Smith Bares It All While Addressing His Interest in Presidential Run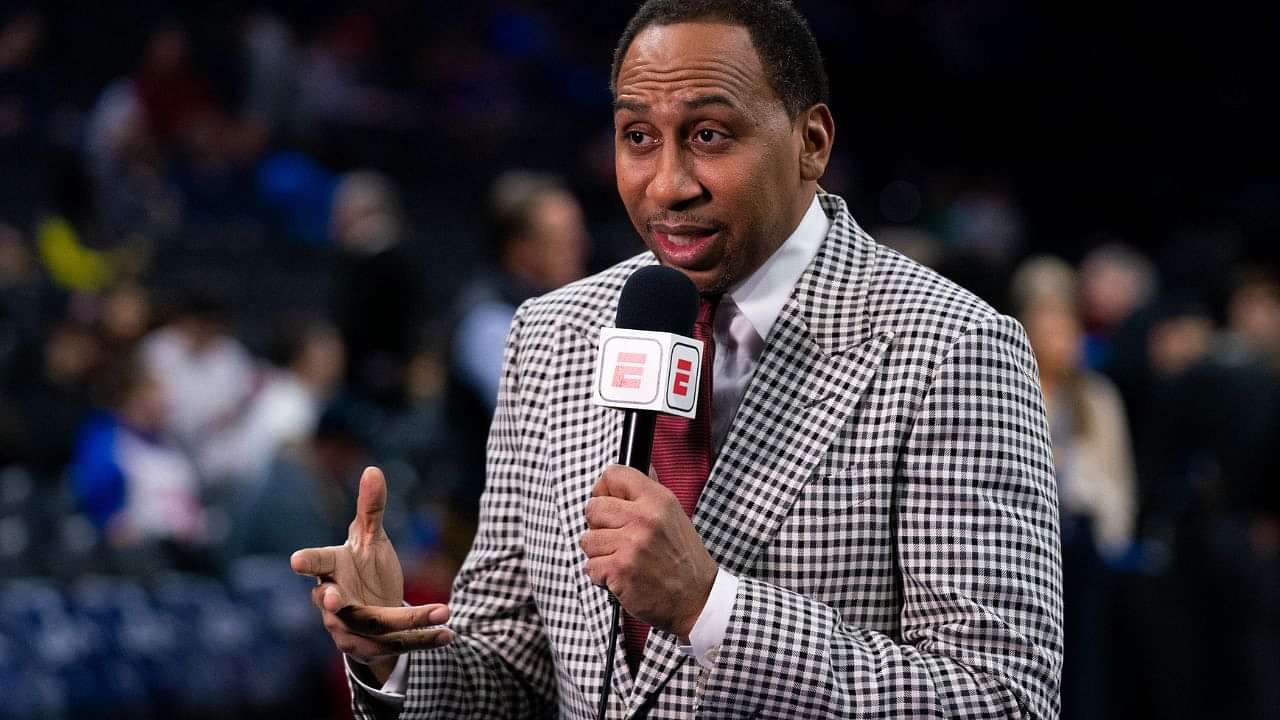 Stephen A Smith is a well-known name in the world of the NFL and NBA. The pundit has made a name for himself and is considered one of the best analysts. The ESPN analyst earned his fame and fortune by being authentic in front of the camera. Given his oratory skills and the absence of fear of putting his opinions in front of anybody, many people would consider him an influential leader.
The 'First Take' host is famous in America for his hot takes and commentary on sports. But now that Smith launched his new podcast, 'Know Mercy' fans can hear him talk not just only about sports but also about politics, media, and more.
Does Stephen A. Smith have any political ambition?
As mentioned before, because of his expertise in analyzing and presenting situations in front of people, many would think that the 55-year-old would want to branch out into politics. When he talked with Mediaite editor-in-chief Aidan McLaughlin for an episode of The Interview podcast, he candidly indulged in a conversation about his career, politics, media, sports, and a controversy related to Don Lemon.
Like always, Smith was as frank and open as ever. He did not hold anything back. Especially when McLaughlin asked him if he would run for political office. Even though his answer was no, he explained he would be too perfect of a president. His would be a cabinet that would truly represent America.
Loading embed tweet https://twitter.com/ChrisCillizza/status/1638574864498847744?ref_src=twsrc%5Etfw
He said, "My heart will be in the right place. I would think about what's good for America… I'd have a hell of a staff. I'm talking about the ambassador to the U.N. or…you're talking about my Treasury secretary, the head of my Education Department. I mean, the list goes on and on. National security, my defense secretary…I would pick the best. And not only that, it wouldn't be partisan. I would be the one making decisions, but there would be a potpourri of opinions that are brought together. I'd want to hear all sides before I reached a decision. I'm that kind of guy. I don't want to hear people who are just like minded and telling me what I want to hear or telling me what side they believe I tilt on. I want it all." 
Smith thought he could be an amazing president who will not let anybody feel excluded or unjustified.
Does Smith censors himself?
Talking about being unjustified, the analyst does not want to make the executives of ESPN feel unjustified for letting him represent them. Smith censors himself, though he tries to not come across as phony or inauthentic. According to him, it is important to censor oneself because, as far as he is concerned, Smith represents an organization. Hence, in order to not attract negative publicity, he needs to be more responsible with his words.
Additionally, he clarified that apologizing when one is in the wrong is crucial. Therefore, he said that he will always apologize if he thinks he did something wrong.
---