"These Refs Need To Be Fired": Roughing The Passer Call That Almost Cost Giants The Win, Gets Fans All Riled Up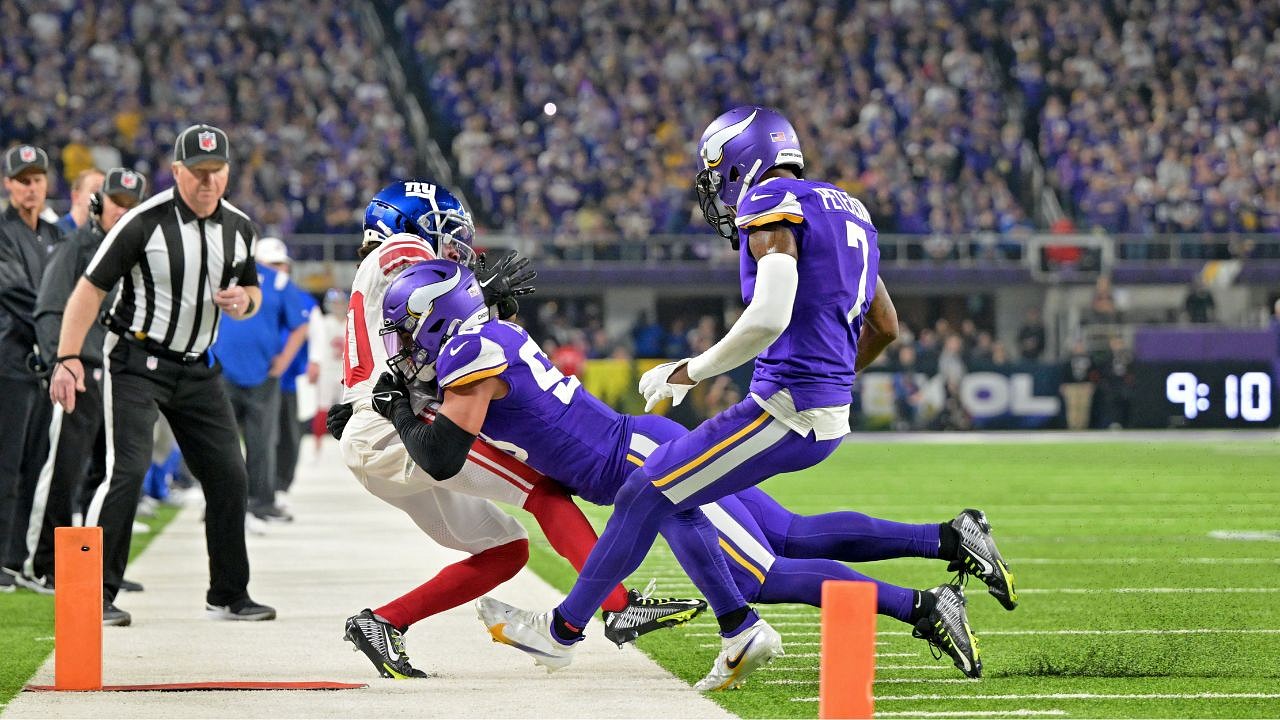 The New York Giants beat the Minnesota Vikings 31-24 to grab the divisional playoff spot. However, that game also gave us another contender for a different competition: the worst roughing the passer call of the year. It seems referees have taken it upon themselves to try and create ridiculous moments during games. Which is definitely working, as fans could see in Sunday's game.
With only 3 minutes left in the game, the Giants were leading 31-24, and the ball was in the Vikings' hands. On a 2nd and 4 play, Giants' Dexter Lawrence charged at Vikings' Kirk Cousins and brought him down. While Dexter may have lightly glanced over Cousin's helmet, he did make the tackle as gentle as possible. However, it wasn't enough for the referees, who immediately called a foul, and gave the Vikings a glimmer of hope.
Luckily for the Giants, Cousins had a few moments of terrible luck, and he ended up turning the ball over to the Giants. A team supposedly in their first year of rebuilding, the Giants have made the playoffs with an incredible record, and now have secured a Divisional round berth. Led by their prolific QB Daniel Jones, the Giants won a playoff game for the first time in 11 years.
Also Read: "Peyton Manning Wasn't Chucked on a Team Like Russell Wilson" : Super Bowl 50 Champion T.J. Ward Reckons 'Struggling' Wilson & 'Champion' Manning Aren't That Dissimilar – The SportsRush
Fans angry at refereeing error even after New York Giants win
While the Giants fans may be a little less angry with the bogus call, the rest of the NFL community is not really in a forgiving mood. Twitter exploded with fans calling it the worst call made this season, and somehow it seems more likely that the referees have an unofficial competition among themselves. It will be interesting to see who wins that competition too.
This game has to be rigged

— 𝓢𝔀𝓸𝓜𝓸✞ (@SwoMo22) January 16, 2023
Slayton sucks.

— Danny Swift (@TvabLuR) January 16, 2023
Absolutely horrible!

— Howard Meltzer (@hmeltzer619) January 16, 2023
Worst call I've ever seen, I can't believe it

— Z (@ZacharyZaratin) January 16, 2023
Like bro … these refs need to be fired

— 🛸 💖 (@JzperK) January 16, 2023
Why are the refs determined to call a questionable penalty at best that may change the outcome of a game??

— Jim Hill (@JimHill39559475) January 16, 2023
Next year all qbs are getting flags. Not aloud to touch me

— Scott Langenfeld (@Scott0909Scott) January 16, 2023
I'm very close to being done with football. It's a putrid joke.

— Paunch Show Greg (@grizz814) January 16, 2023
The New York Giants have been on a roll this season. Only missing out on the Divisional title because of the Philadelphia Eagles' impressive season. The NFC east came to be one of the best and most competitive divisions this season, with 3 teams making the playoffs. The Giants will face a familiar opponent in the Eagles for their divisional playoff game next week.
Unfortunately for the Vikings, this is the end of the road. They had an impressive start to the season, and even managed to win their division. However, they had glaring errors within their team, and those errors came back to bite them in the back during Sunday's game. On a better note, the Vikings can still fix their problems and come back stronger next season. Will it be a Vikings raiding season next time around?
Also Read: Colin Kaepernick Helps Another Victim's Family in Filing $100 Million Lawsuit Against Police Department
---
Share this article