While NFL's Shannon Sharpe Paid for a Woman's Divorce, NBA's Manute Bol Had to Give Away 80 Cows Just to Marry His Partner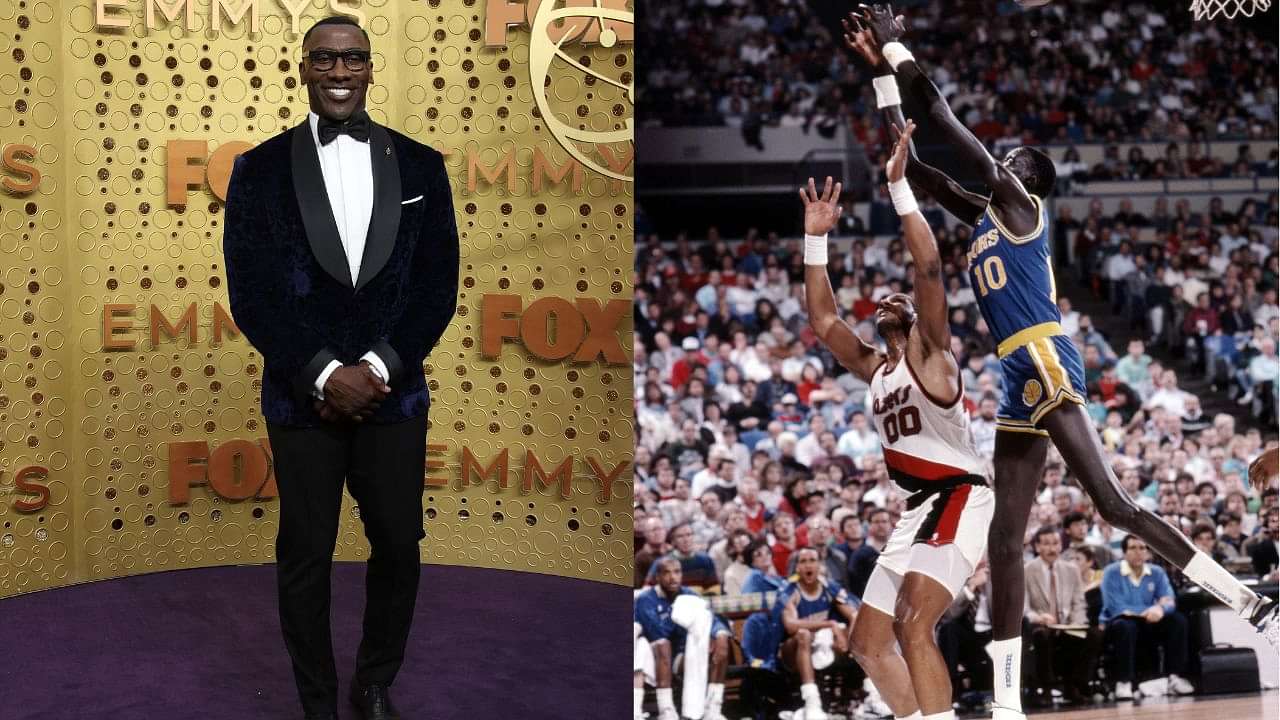 During an episode of 'The Undisputed,' NFL legend Shannon Sharpe once admitted utilizing his position to pursue a woman he liked by paying for her divorce. Many were left shellshocked by Sharpe's admission, however, the former Tight End's story is nowhere near as crazy as NBA's Manute Bol's tale of love.
Bol had quite a journey from the tribes of Africa to the grand stage of the National Basketball Association. However, when it came to marrying the woman he loved, what Manute had to do came as a huge surprise for the rest of the world.
Manute Bol had to give 80 cows to marry his first wife
The 7-foot-7-inch center had an illustrious career in the NBA. However, his story had two sides; on one hand he earned loads of professional success, but at the same time, his Dinka culture haunted him for almost his entire life as he despised losing his beautiful teeth and shaving his head to achieve the "manhood" status of his tribe.
Back in the 1980s, Bol eloped with a Dinka girl from Sudan before coming to the United States. Per The Washington Post, he paid 80 cows to marry his first wife. This is one of the traditions in the Sudanese tribe where the worth of a man is measured in terms of cattle.
Leaving their homes and cows happens to be a shameful act in Dinka culture, and Bol had sacrificed both of them. Well, it turned out to be the right call for him as Manute he enjoyed great success, scripting numerous records in the NBA arena. He became the only player to block more shots than score points. He blocked 2,086 shots against 1,599 points. His NBA fame soon escalated to other sectors, including his political career post-retirement.
When Shannon Sharpe paid for a married woman's divorce
While Bol had to pay in terms of cows to get the woman he loved, former tight end Shannon Sharpe took the 'dollar path' path to pursue a married woman. The woman in question was on the verge of getting a divorce from her husband but didn't have the money to finalize the formalities. Looking at the developments, the Broncos legend intervened and paid for the split.
"I knew I wanted her. I said, You know what? I'll pay for the divorce because I believed she was the one. That's what I did, I said, Why are you arguing about this? He wouldn't sign the paper." Sharpe said in one of the episodes (UNDISPUTED). It Is unclear who the woman was; and the story still remains a mystery.
---