While Praising Fellow Golfer Peyton Manning, Charles Barkley Destroys Grant Hill for Face-Timing Him Despite Being a 'Dude'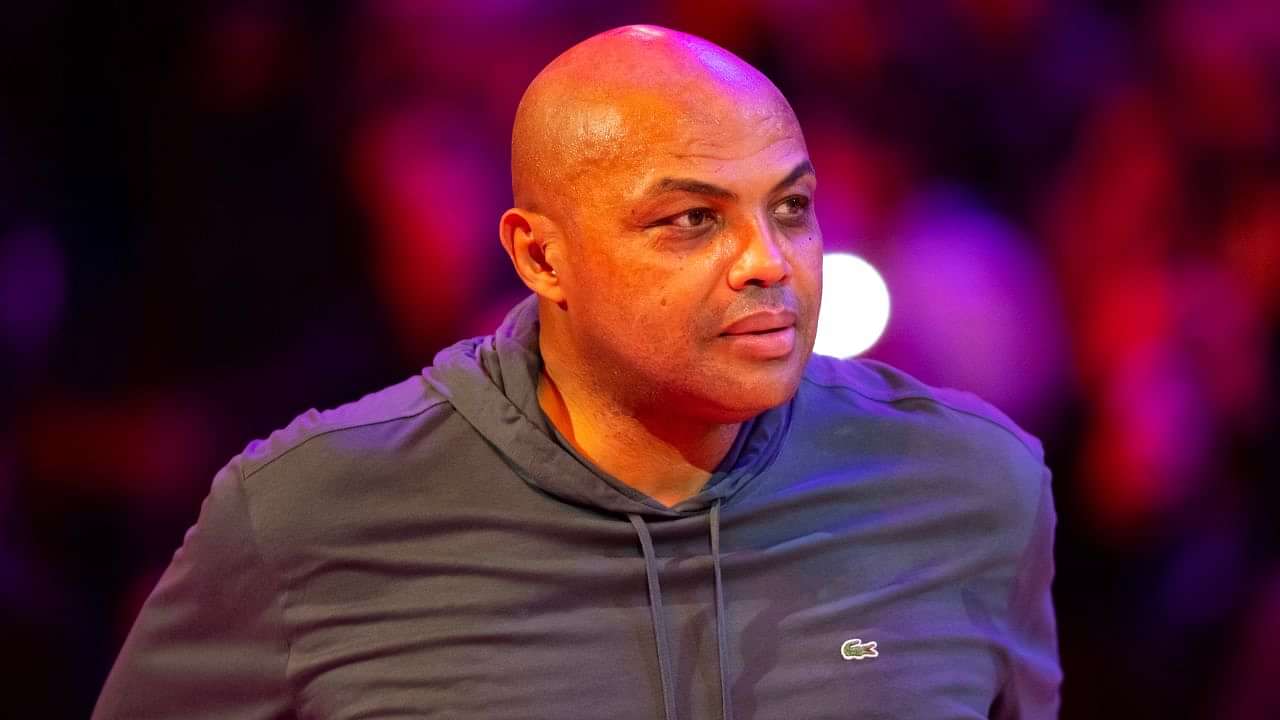 Game 1 of the NBA finals between the Denver Nuggets and the Miami Heat is finally over. Even though the Nuggets beat the Heat 104-93, the highlight of the night seemed to come from outside the game for some fans. For them, the entertaining part of the night was when NBA legend Charles Barkley trolled his commentating partner Grant Hill. All because Hill keeps FaceTiming Barkley.
Barkley, who is a massive Nuggets fan, made his way to Denver to watch his team try to win their first-ever NBA title. Joining fellow commentators Matt Winer, Grant Hill, and Shaquille O'Neal, Barkley went on about how much he is looking forward to playing golf with Hill. Though it seems, Barkley may just know everything about his opponent before they even play a stroke.
Hill keeps sending Charles Barkley videos of his swings and Facetimes him
During the Nuggets' playoff series, Barkley had predicted that the Nuggets would undoubtedly make the finals. As part of his prediction, Barkley had asked former Denver QB and 2x Super Bowl winner Peyton Manning, and current Broncos coach Sean Payton to prepare the lavish Denver golf courses for him. Manning responded to the call, and the duo ended up playing ahead of Game 1 of the NBA finals.
During the pre-game segment on Friday, Barkley thanked Manning for taking him out to a golf session, before the subject changed to his game with Hill. He started off by saying he was excited about the game, then suddenly changed tracks and started trolling Hill. "You be sending me videos of your swing … He FaceTimed me, Dudes don't FaceTime each other. That's inappropriate," Barkley said.
It seems a lot of fans share Barkley's sentiments about men FaceTiming each other. "I'm with Chuck on this one. Never face-timed a dude in my life", "Typical Chuck win", and "Chuck always speaking the truth" were only some of the comments that fans had about the statement. Though many will vehemently disagree with Barkley's comments, it undoubtedly was a humorous and entertaining exchange.
Loading embed tweet https://twitter.com/MrylndMan/status/1664421489012273152?ref_src=twsrc%5Etfw
Loading embed tweet https://twitter.com/BrettAiken21/status/1664460212193861633?ref_src=twsrc%5Etfw
Loading embed tweet https://twitter.com/DJS_MKE/status/1664418282835697666?ref_src=twsrc%5Etfw
The Denver Nuggets may be able to fly over the Miami Heat this year
The Denver Nuggets seem to have an advantage of sorts in this finals. Ending up as seed#1 in the Western Conference, they have the homecourt advantage. While for many teams that only means a charged-up home crowd in the stands, the Nuggets have yet another trump card up their sleeve: altitude. A bane for teams who are not used to playing in such conditions.
This is probably why the Nuggets were able to push aside the Lakers in a clean 4-0 series sweep. The effects of the altitude difference were apparent, as Charles Barkley and Grant Hill both had to whip out oxygen masks to help them breathe during the pre-game segments. Though athletes are probably better equipped to play in such conditions, the Nuggets' record in the playoffs is very telling.
Denver has only lost 3 games in the playoffs this season, and all of them are on the road. The Nuggets are yet to lose a playoff game at home, which should be a concern for the Heat. Added to that, Miami only barely scraped through to the finals, unlike the Nuggets who have been dominant. Will the Heat manage an upset win and bag the series? Or will the Nuggets win their first-ever NBA championship?
---