Nick Kygrios Lands Himself in Trouble Again!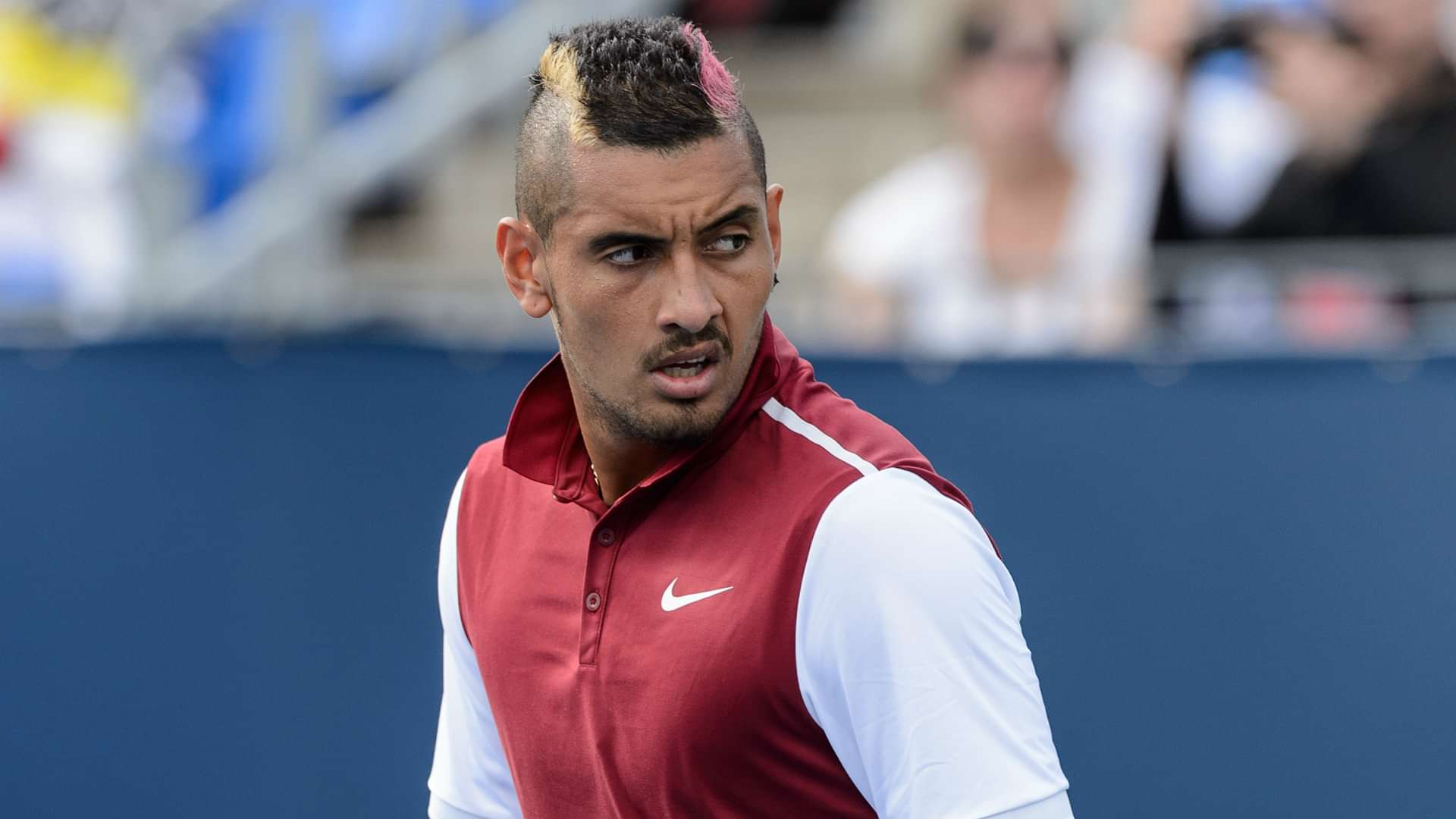 Nick Kygrios fined $16,500 at the Shanghai Masters !
$16,500 !
In an extraordinary incident, Nick Kygrios was fined $16,500 for his bizarre and erratic actions at the Shanghai Masters. The reason for such a hefty fine was the lack of effort and argumentative behavior that he showed during his second round match. (Nick Kygrios fined $16,500 at the Shanghai Masters)
He was fined the maximum of $10,000 for showing a "lack of best efforts" in a match and also $5,000 for verbal abuse of a spectator. In addition to this he was also fines $1,500 for unsportsmanlike conduct during the match.
Unsporting Behavior !
The watching audience was bemused as Kyrgios rushed through his 6-3, 6-1 loss to German qualifier Mischa Zverev on Thursday, failing to put any speed on some serves and hitting erratically on his groundstrokes.
At one stage in the match he walked toward his chair after floating a serve across the net without even waiting for Zverev's return. His behavior was unethical and was deemed unworthy of the sport.
He was booed and jeered several times during the match prompting him to angrily respond to a fan in the crowd. (Nick Kygrios fined $16,500 at the Shanghai Masters)
Kyrgios is known for his fiery and temperamental behavior both on and off the court. Last year he insulted a player Stan Wawrinka during a match in Montreal. His frequent battles with the on field umpires have given him a 'Bad Boy' reputation in the tennis circuit.
Special Talent !
On Friday, World Superstar Novak Djokovic said he believed Kyrgios has some "life lessons to learn." (Nick Kygrios fined $16,500 at the Shanghai Masters)
"Not many great things are spoken about him lately," Djokovic said. "I'm sorry to hear that, because I share the opinion of many players and many people in the tennis world that he's one of the greatest talents the game has seen lately."
Nick Kyrgios is a supreme talent on the court but his antics could spell danger for what should be a promising career. He needs to grow up quickly if needs to give his justice to the talent that he possess.
---