Not MS Dhoni but Sehwag was CSK's first choice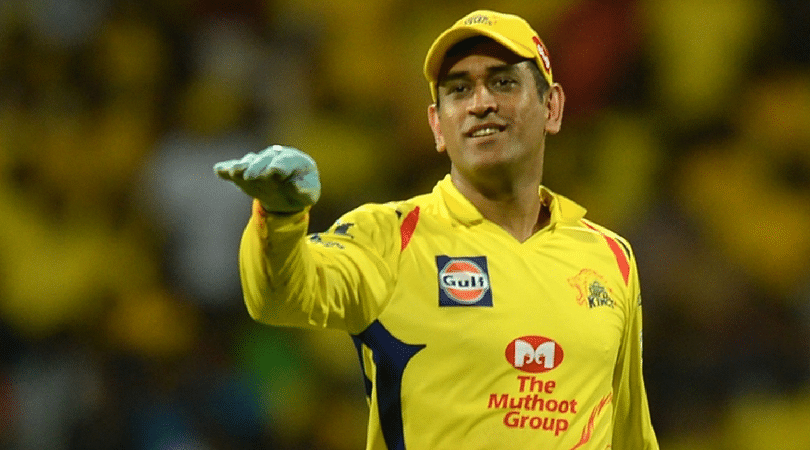 Former CSK chief selector VB Chandrasekhar has just disclosed that not MS Dhoni but Sehwag was CSK's first choice when they went into the auctions in 2008.
After the first day of this year's IPL auctions, the average age of the CSK squad was 33 years. This made them the butt of all jokes. However, next day, they picked up the likes of Deepak Chahar, Shardul Thakur and Lungi Ngidi in a bid to maintain balance.
But it needed somebody like MSD to manage the squad. He not only introduced the youngsters cautiously to the cut-throat competition of the league but also had to manage the workload of the old warhorses.
Players like Dwayne Bravo, Harbhajan Singh and Shane Watson needed extra care and boy did they get that.Dhoni managed his assets beautifully. However, things surrounding Dhoni were not the same in the first IPL season of 2008.
Also Read: Rohit Sharma enjoys a vacation in Prague with wife Ritika
"Before the auctions in 2008, Mr. N Srinivasan asked me, "Who are you going to pick?" I said Dhoni. He asked, "Why not Virender Sehwag?". "I said Sehwag would not provide me with the kind of inspiration that the crowd will be looking forward to, whereas Dhoni is a captain, a wicket-keeper and a batsman who can change the match situation on his own. So I asked him if I could look for him," VB mentioned.
However, given the hefty price of Dhoni, the CSK management found itself in trouble.
"But with the auction approaching, someone said that Dhoni would go for 1.8 million. So I told him that if Dhoni would go for anything beyond 1.5 million, I'd let him go because I couldn't let go a team, as then there would have been Dhoni and nobody else.
"Mr. Srinivasan was upset that we couldn't get Dhoni because somewhere he believed that Dhoni was the future and I had convinced him that he was going to be the future youth icon," VB concluded.
---
Share this article