OMN vs UAE Dream11 Prediction: Oman vs UAE Best Dream11 Team for today's CWC League-2 match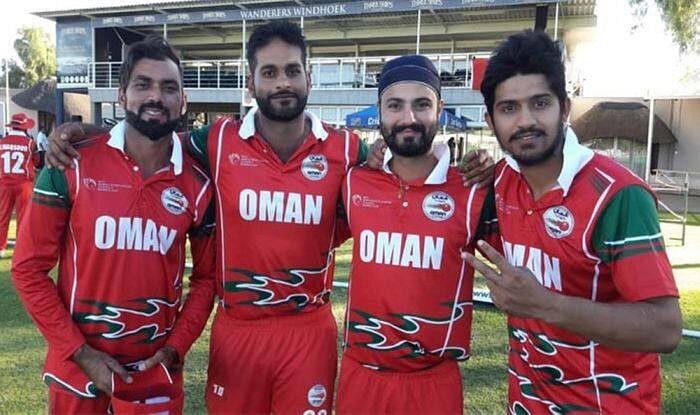 OMN vs UAE Dream11 Prediction: Oman vs UAE Best Dream11 Team for today's CWC League-2 match as we help with Dream11
The new year brings with it a new series in the ICC Cricket World Cup League 2 with the fourth of 21 slated series getting underway. Featuring Oman, UAE and Namibia the series will see each side faceoff against their competitors twice in a bid to amass the 8 points at stake in the league.
Making an advent into the league in the foregone third tri-series, for UAE it was a rude realisation to the staunch level of competition they are up against. The side managed to muster up a solitary win in their four matches but with the triumph coming against Scotland,  the managed to instil in place some kind of confidence in an otherwise laggard outing.
Elsewhere, Oman find themselves currently with the three wins from four matches to occupy fourth position in the league. The side come into today's encounter as outright favourites, a tie where they'll be looking to add to their tally of wins and make massive strides in the opening exchanges of the three year long league.
Probable Winner
This will be a closely contested encounter, one where Oman should manage to do more than enough to garner up a win to their name. They are up against a side which has had to restore to new faces owing to players being banned, something they found tough to compensate for in the foregone series.
Pitch Conditions And Toss
A sluggish track will be on offer today, one where the ball grips, turns, stays low and stops before coming onto the bat. The bowlers who are willing to take pace off the ball will thrive with the team winning the toss looking to subject itself to a run chase with a coherent idea of how to work around the target at hand.
Probable Playing 11
Oman
Jatinder Singh, Sandeep Goud, Khawar Ali, Zeeshan Maqsood (C), Aqib Ilyas, Suraj Kumar, Muhammed Nadeem, Jay Odedra, Ahmed Fayyaz Butt, Kaleemullah, Bilal Khan
UAE
Chirag Suri, Rohan Mustafa, Darius D'Silva, Vriitya Aravind (WK), Basil Hameed, Mohammad Usman, Junaid Siddique, Ahmed Raza (C), Zawar Farid, Waheed Ahmed, Zahoor Khan
Match Details
ICC Cricket World Cup League 2
Match: Oman Vs UAE
Date And Time: 5th December, Sunday- 11:00pm IST
Pivotal Players
Oman
Jatinder Singh, Khawar Ali, Zeeshan Maqsood, Bilal Khan
UAE
Chirag Suri, Rohan Mustafa, Basil Hameed, Zahoor Khan
Top 4 Batting Order
Oman
Jatinder Singh, Sandeep Goud, Khawar Ali, Zeeshan Maqsood
UAE
Chirag Suri, Rohan Mustafa, Darius D'Silva, Vriitya Aravind
Clean Hitters
Oman
Jatinder Singh, Khawar Ali
UAE
Chirag Suri, Rohan Mustafa
Death Overs Bowlers
Oman
Ahmed Fayyaz Butt, Bilal Khan
UAE
Waheed Ahmed, Zahoor Khan
Wicket-Keeper for OMN vs UAE Dream11
He came up with only 17 runs when his side met Scotland the last time around in the league but what impressed us was his fight and character. He was more than willing to hold fort for his side, playing out 30 balls to stitch together a pivotal 62 run stand for the opening wicket.
Batsmen for OMN vs UAE Dream11
And someone who thrived immensely from his vigour was his counterpart Chirag Suri with the player putting on 67 runs. It was a match winning knock from the player, one which lead us side to successful 7 wicket win against Scotland to make him an instant selection over here.
Muhammad Usman remained unbeaten on 36 runs in the same encounter to see him find a place as well in our setup for the day while from Oman we have Aqib Ilyas come into the side after he scored 63 runs and got the one wicket against PNG to rake up his side's third win in four matches. Jatinder Singh was another option from the side but Ilyas' recent showings saw us move in with him for this one.
All-Rounders for OMN vs UAE Dream11
The 32 runs in the same encounter along with the one wicket with the ball see him being partnered up by Khawar Ali for the encounter along with Zeeshan Maqsood who sent down 10 overs for a mere 26 runs along with picking up the one wicket.
From UAE meanwhile we are beginning with Rohan Mustafa after the player ripped into Scotland's unit to snare 3 wickets and restrict them to a sorry 220 runs on the day. With 63 runs in the same encounter, Basil hammed will accompany him for the upcoming contest with the player earning a role in our side for his tenacious match winning dsplays.
Bowling Order for OMN vs UAE Dream11
While there were a slew of options to go for in this docket, with us only having three players left to choose, we indulged in heavy deliberations to pick out the best options. Our perusal saw Jay Odedra being heralded into our setup after his spell of four wickets against PNG.
He was provided apt and ample assistance in that encounter by Bilal Khan who returned with two wickets in the tie to see him come in as well from Oman. Elsewhere, after his electric display of 3-49 against Scotland, Junaid Siddique becomes our solitary selection from the opposition to bring an end to our proceedings for the day.
Karthik was another name we went through from the side after he returned with the two wickets in the same tie but he's yet to hammer down his place in the side's playing 11 to see us leave him out for this one along with Ahmed Raza who was too expensive for us.
Captain And Vice-Captain
Khawar is going to captain our team out while Zeeshan is our vice-captain
---