PBL 2017: Chennai Smashers completely derail the Bengaluru Blasters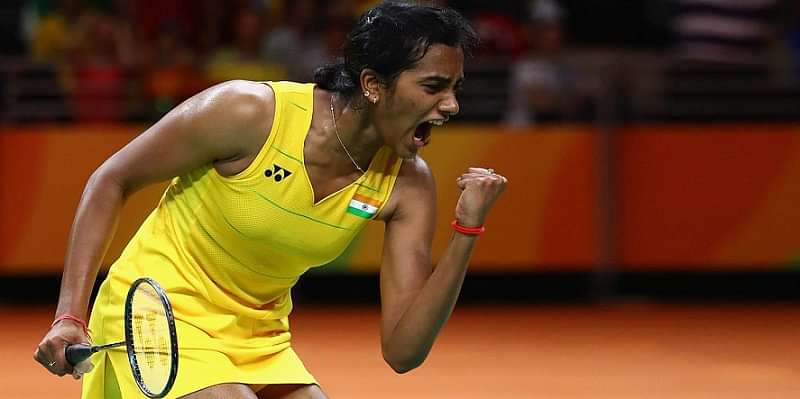 The Bengaluru Blasters suffered an absolute drubbing at the hands of the PV Sindhu led Chennai Smashers at the NSCI stadium in Mumbai today. The Blasters couldn't salvage a single point and succumbed to a 5-0 loss at home!
Parupalli Kashyap started things off in sublime fashion for the Chennai side, easily brushing aside the tame challenge of Sourabh Varma. Kashyap won in two straight games; 11-8, 11-5. Never did Varma come even close to posing a threat to Kashyap, as Kashyap controlled the match from the word go!
The second match between PV Sindhu and Hong Kong's Cheung Ngan Yi proved to be the most interesting of all the games tonight. Sindhu was given a run for her money in the match up, despite coming out on top in two straight sets. Sidnhu trailed in both the sets and had to really dig deep to find a way past Cheung's defense.
Sindhu had to save a game point in the first game and trailed 0-3 in the 2nd set as well, but clawed her way back and shrugged off the challenge of the world number 19.
"This was a good game for me. Though I conceded a lead in both the game, I came back strong. I am happy to get my first win of the season. Against Marin too, I won the first game, but she bounced back wonderfully. In this match, I didn't look to change much, but stick to my aggressive style of play"
This was Sindhu's first win in this season's PBL, as she suffered a loss against the world number 2 Carolina Marin in her last outing,
And while Sindhu's match was the most high profile game of the evening, the mixed doubles encounter proved to be the most electric and dramatic.
The Adcocks saved 5 match points in the deciding game to somehow register a win against the inspired Yeon and Ashwini. The scoreline read; 11-6 8-11 15-14.
Dane Victor Axelsen pulled one back for Bengaluru by getting past Indonesian Tommy Sugiarto of Smashers 11-7 13-11 to make it 4-1 before the Korean pair of Sung Hyun Ko and Yeon Seong Yoo lost Bengaluru's trump match, the last men's doubles encounter, against Chris Adcock and Mads Pieler Kolding (Denmark) and secured a minus point.
This was Chennai's first victory this season as they suffered a 3-4 loss to Hyderabad Hunters in their first match.
---