PBL 2017: Hyderabad Hunters book semi final spot with win over Delhi Acers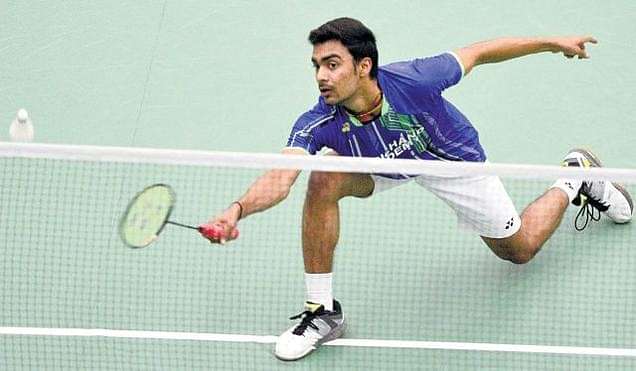 Hyderabad Hunters secured the last available semi final spot by brushing aside the Delhi Acers 5-2, riding on brilliant performances from Carolina Marin and Sameer Verma.
Hyderabad needed 3 points to reach the semi finals and they got the job done with utmost ease. They will now take on the Mumbai Rockets at the Siri Fort stadium on Friday.
The first match of the night proved to be the most thrilling one, with the young Siril Verma giving national champion, Samerr Verma a run for his money in a tightly contested three set match. Siril took the first set with his attacking brand of badminton, but ultimately got blown away by the experience and skill of Sameer Verma, losing the match 8-11, 11-3, 11-2.
Hong Kong's Chau Wah and India's Satwiksairaj then dished out a superlative performance to outclass the famed pair of Jwala Gutta and Russia's Vladimir Ivanov 11-3 11-4 in mixed doubles to make it 2-0 in favour of Hyderabad Hunters.
The match up got interesting when World Number 2 Jorgensen of the Delhi Acers delivered a dominating 2-0 win over Rajiv Ouseph, bringing the Acers right into the mix, evening the match up 2-2.
It was then time for the Olympic champion, Carolina Marin to take centre stage. In the trump match for the Hunters, Marin romped to a beautifully crafted 15-14, 11-6 victory over world number 16 Nitchaon Jindapol.
In the inconsequential fifth rubber, Boon Heong Tan and Wee Kiong Tan then defeated Vladimir Ivanov and Ivan Sozonov 11-9 13-11 to complete the proceedings.
Carolina Marin and Sameer Verma are key to the Hunters' chances of winning the PBL 2 title and if any one of them falters, it could be really difficult for them to even reach the finals.
---