The progression of Faf du Plessis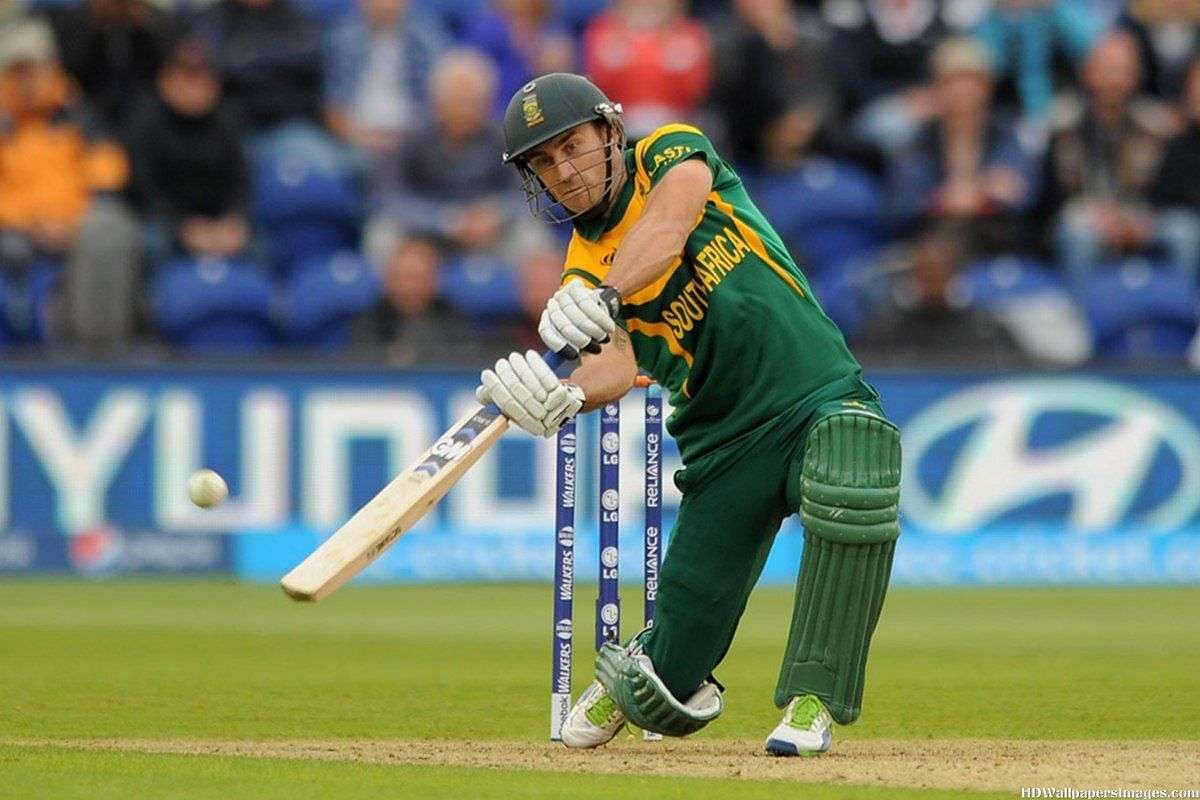 Francois du Plessis, popularly known as Faf Du Plessis by his fans and the cricketing fraternity worldwide, turns 32 today. The right-handed middle order batsman and a part-time right arm leg-break bowler, who plays for the Republic of South Africa (RSA), has demonstrated immense consistency and adaptability to any format of the game and has emerged as one of the finest batsman for South Africa,as the team has tried to plug the voids created by departure of Graeme Smith, Jacques Kallis, and Mark Boucher.
As FAF celebrates his 32nd birthday today, we take a look at Faf's cricketing journey so far.
Pre International Cricket Journey
Born in Transvaal province of Pretoria in South Africa, Faf studied at Afrikaanse Hoer Seunskool (Afrikaans High School for Boys) alongside fellow South African cricketers AB de Villiers and Jacques Rudolph. He then graduated from the University of Pretoria.
Faf made his first class debut playing for Northerns against Gauteng (now the Highveld Lions of Ram Slam T20 Challenge) in March 2004 and currently plays for Titans in the South African Domestic cricket.
He also represented South Africa in under-19 and played for the Emerging Squad. In 2007, Faf signed a 6-month Kolpak contract with Lancashire for 2008 season and as he played county cricket, not only did he hone his batting skills, but also earned reputation for himself as a good fielder.
The International Cricket Journey
Returning to South Africa and with Kolpak contract expired by then, Faf made his ODI debut against India on Jan 18, 2011 where he scored an unbeaten 60. A good show on debut earned him a 2011 World Cup spot in the national side as he was chosen ahead of Albie Morkel.
Gradually, he became known as a quick run scorer, akin to Aussie great Mike Hussey, who would keep the scorers busy. On the England tour in 2012, Faf made not so good T20I debut on 8th September, scoring only 4 runs. But he kept his composure and finally had his moment in later part of the year 2012, when he made his Test debut against Australia at Adelaide in November in the second test match of the series.
There he scored 78 in the first innings and braved a mighty Aussie bowling attack to score a brilliant Hundred in second innings. In a brilliant effort, Faf scored an unbeaten 110, facing 376 balls and occupying the crease for more than 7-and-a-half hours along with an injured but resolute Jacques Kallis to hand South Africa a highly unlikely draw.
The performance also earned him a Man-of-the-Match award on debut, a great feat indeed.
It was the beginning of happy times and good fortune as Faf was named as South Africa's T20I skipper in December 2012 for a 3 match series against New Zealand and subsequently was handed the T20I side's reins permanently in Feb 2013.
Also Read: Reliving the Natwest Final- The day India came off age
Faf continued to stamp his authority as he went onto top of his game and came within a sniffing distance of leading South Africa to a world record largest 4th innings chase against India at Johannesburg in Dec 2013 as South Africa fell short of the target of 458 by a mere 8 runs and the match was drawn.
The end of this series marked a big transition for South African cricket with the retirement of Jacques Kallis and Faf was seen as the only option to fill in his shoes.
Amidst all this, IPL had also happened in Faf's life, with him being picked by Chennai Super Kings in 2011.
The life wasn't so easy when it came to ODI cricket. Come August 2014, and Faf ended the long awaited drought of his maiden century against Australia at Harare in his 51st ODI appearance. But little did one knew that Faf had altogether different intentions in this triangular tournament which featured Zimbabwe also.
Faf opened the flood gates as he scored 2 more consecutive hundreds following his first and fell short of a record 4th ODI century in a row by mere 4 runs. Time went on, and so did Faf as he wreaked havoc against Windies in Dec 2014, scoring maiden T20I Hundred (the 2nd South African after Richard Levi to score a T-20 hundred) and achieved the milestone of being the first South African to score centuries in all forms of international cricket.
Came 2015, and so did the World Cup jointly hosted by Australia and New Zealand. Du Plessis had a good World Cup, scoring 380 runs at an impressive average of 63 with 3 Fifties and a Hundred as South Africa fell agonisingly short to securing a Finals birth playing against New Zealand in Semis.
Faf might have been devoid of a major tournament victory as a member of South African Cricket team, but his individual feats are nothing short of brilliant. He has been strong on front foot and developed a very solid defence. He might have been criticised for playing too slow at times, but he has answered his critiques often enough with his bat.
The SportsRush wishes this great batsman a very happy birthday and lots of success in his career ahead.
Lesser known fact – Faf featured in a music video for song titled "Maak Jou Drome Waar", which turns out to be a duet sung by none other than fellow cricketer AB de Villiers and South African singer-songwriter Ampie Du Preez.
---