ToonRush Comic: Push Up man Misbah shines on Day 1 of the Lord's Test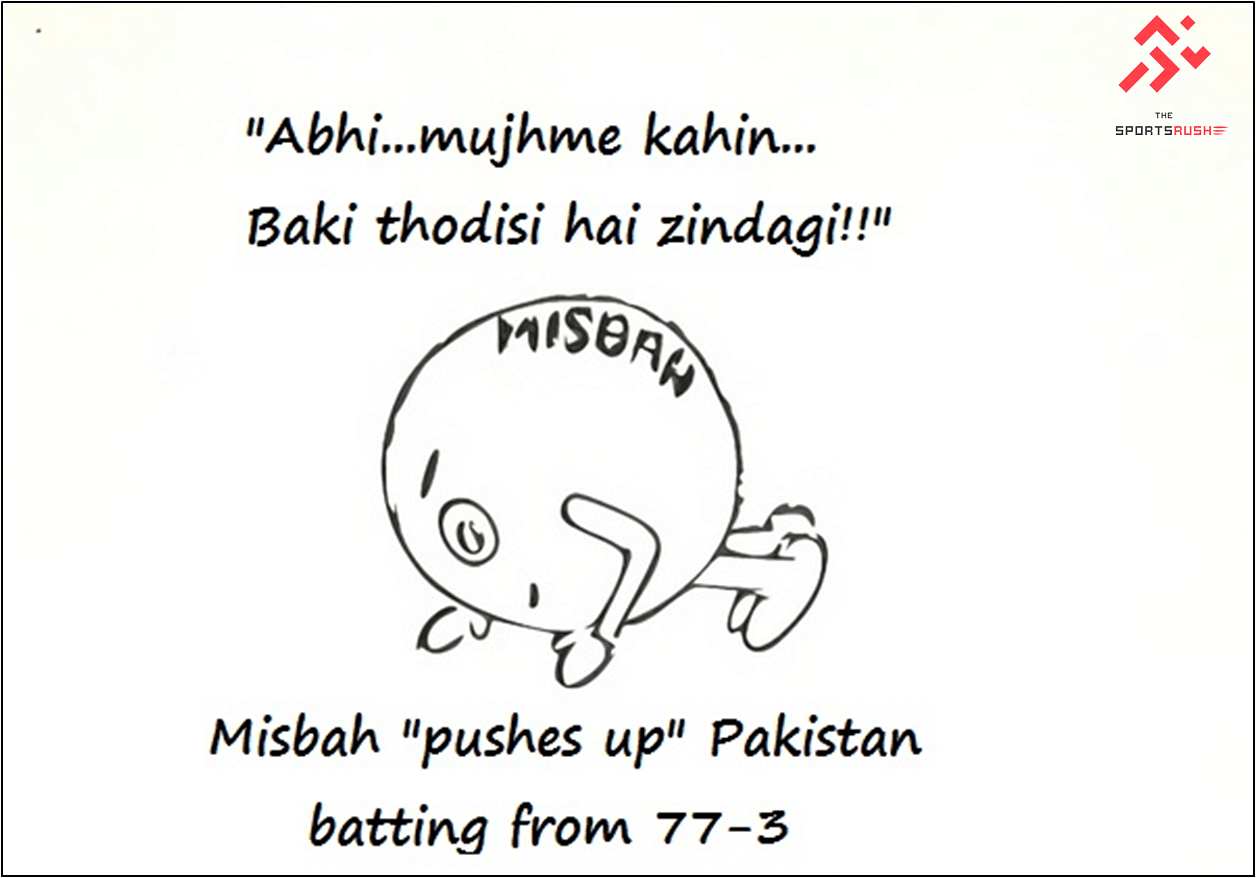 Going into the Lord's test, the talk was all about Mohammad Amir. He was set to return to the mecca of cricket and search for redemption but Misbah ensured that the kid had one more day to soak it all in!
At the age of 42, very few people find it in themselves to continue playing them game, leave aside captaining your national side and scoring a wonderful 100 to get your name up on the Lord's honours board.
And to top it all off he brought out this innovative 'push up' celebration which gave every cricket fan such a happy feeling!
ToonRush comic on how 'Pushed up' Pakistan from 77 for 3.
---