PV Sindhu appointed brand ambassador of CRPF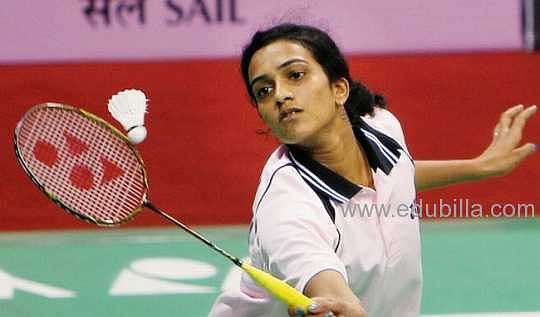 The plaudits keep flowing for PV Sindhu. A day after she was awarded the Rajiv Gandhi Khel Ratna, Sindhu was further honoured by the CRPF.
Also Read: Yogeshwar Dutt's 2012 Olympic Bronze upgraded to Silver
The country's largest paramilitary force has decided to appoint the Olympic silver medallist as their brand ambassador. She will also be bestowed the honorary rank of Commandant. The MHA has given their consent although the force awaits a final nod from President Pranab Mukherjee and Prime Minister Narendra Modi.
It is learnt that Sindhu's consent has already been taken regarding the matter. Sindhu will be honoured and presented the rank badges and camouflage combat fatigues of the CRPF at a ceremonial event. This is a symbolic representation, with no salary or fee being given to the sports star.
A Commandant usually has command of a battalion of 1,000 personnel when posted on field operations. This post is equivalent to that of a Superintendent of Police (SP). She will choose between Telangana and Andhra Pradesh as her field of deployment, albeit in a symbolic sense.
The CRPF said that that their 3-lakh personnel strong force, mainstay for anti-Naxal operations and various internal security duty tasks in the country, chose Sindhu for the honour. Her appointment is expected to not only motivate the personnel to do better but also send the message of women empowerment and that they are second to none.
Also Read: Indian women's hockey team members made to do something terrible
Being the brand ambassador of the force, they said, Sindhu would be asked to hold motivational sessions with troops when she is not playing or practising and her messages would be sent to all the personnel deployed across the country.
The CRPF has been in recent controversy for the use of pellet guns in the Kashmir valley which has been criticised as a harsh method in some quarters. The CRPF though, has maintained that the choice is to keep their personnel safe, but simultaneously not jeopardising civilian lives.
Sindhu won a silver medal at the recently concluded Rio 2016 Summer Olympics, becoming the first Indian woman to achieve the feat.
---