PV Sindhu reacts to her crushing loss in the World Badminton Championship final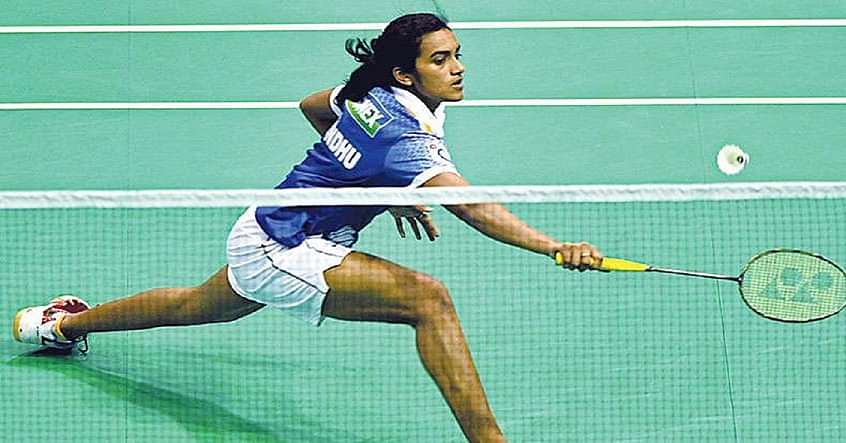 It was a disappointing day for Sindhu and her fans as the ace shuttler lost in the final of the World Badminton Championship final in Glasgow.
In what was an epic match, Sinhu lost out to Japan's Nozomi Okuhara 19-21, 22-20, 20-22 after 110 long minutes. After losing the first game, Sindhu came back strongly and won the second game after winning an incredible 73-shot rally.
The Rio Olympics silver medalist was however unable to win the final game, as Okuhara took the game and the match 22-20.
This is what Sindhu had to say after the match,
On how the final flowed and what she could have done better:
"It was anybody's game. Of course, it is upsetting to lose because from the first set each point was really important for both of us, and even though she was leading it was never over from either side."
"There were very long rallies and even she was not leaving any shuttles. Each point was equally tough, but in the third game when it was 20-20 it was anybody's game, I felt. I have no words. "
"It's been really upsetting because anybody would aim for the gold, and that last moment just changed everything. I'm happy with silver, but that feeling is always there."
On Nozomi Okuhara:
"Well, she was never easy but each time we play against each other, as I said, it's never easy. This was a tough game with tough rallies going on, and we never left any shuttle from either side."
"I never took her easy. I was prepared for the match to be really long, but unfortunately I lost. It wasn't my day."
On the 73-shot rally:
"I don't feel that particular rally was a big rally. Every rally was equally long and there were too many shots from both sides."
"She was tired, I was tired but still we were falling this side and that. Overall, it was a good match. I just have to say this. It was a good match, but just not my day."
On her physical condition during the long rallies:
"I think when it came to the third game, both of us didn't leave [anything] because it's a World Championships match. Each point was equally important … it was like 13-12, 13-13, 14-13, 14-14 … so we were both really fighting hard. "
"I always believed in myself, that I could do it. I think from her side she too would have believed in herself. After 20-20 you never know, and it was anybody's game."
On her career since the Rio Olympics:
"It's been good overall. A World Championships final, to settle for silver … it's a good feeling and with this confidence I would go much more forward and learn a lot more and come back much stronger."
On two Indian women finishing with a medal:
"We as Indians are really proud because we've brought two medals for the country in the women's singles. Of course, Saina did really well too. I will settle for silver, am really proud."
---