Questions raised on Chief Selector's communication process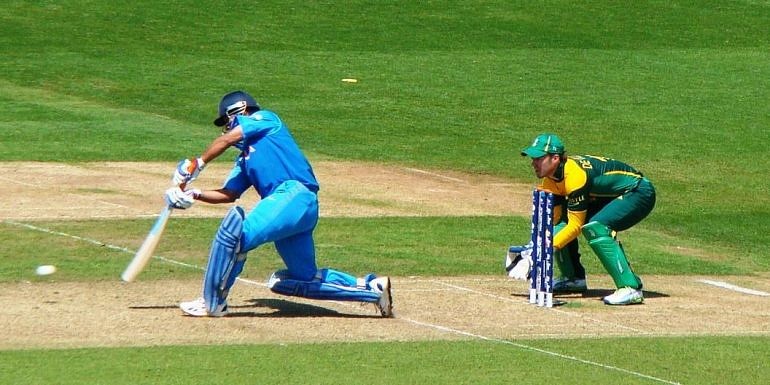 Questions raised on Chief Selector's communication process: MS Dhoni skipping the Vijay Hazare Trophy has raised concerns.
Former India captain and current wicket-keeper batsman Mahendra Singh Dhoni not taking part in the ongoing Vijay Hazare Trophy has raised massive concerns on the the communication process between the Indian cricketers and the selection committee.
Such a development has not happened for the first time in the recent months for it was at the helm after Karun Nair was dropped from the Test team after without being given a single chance.
Dhoni's participation in the Vijay Hazare Trophy has traveled a convoluted path in the last few days or so. It all started with reports of him playing for Jharkhand in India's premier 50-over competition. After announcing the Indian squad for the first two ODIs against West Indies, chief selector MSK Prasad had confirmed Dhoni's participation in the tourney.
In a strange turn of events, Dhoni hasn't turned up for the match. Jharkhand coach Rajiv Kumar had yesterday said that there hasn't been any official statement on Dhoni's participation. He added that Dhoni's participation in unlikely because he wouldn't want to disturb the team combination for one match.
In a conversation with ESPNcricinfo, Kumar was quoted, "He has to go to Hyderabad on October 16 to report for the ODI series. Maybe he will come for a day, I don't know yet what his plan is, but so far, he is not coming. But it may be possible. You know he takes his own decisions. He is saying the boys are doing well, so there is no point coming for just one game and taking somebody's place."
Given his dismal form this year, Dhoni might have looked at playing this match to gain some confidence. The whole conundrum also speaks about how senior players have a say of their own in playing domestic matches.
The Indian squad has to report on October 16 at Hyderabad. Despite that, vice-captain Rohit Sharma has opted to play for Mumbai in their quarter-final match against Bihar today.
Jharkhand will play their first quarter-final against Maharashtra tomorrow. Read some of the recent Twitter reactions regarding Dhoni below:
Update: Mohammed Siraj & Hanuma Vihari have been released from the Test squad to play in the Vijay Hazare Trophy Knockouts. Manish Pandey and Shubman Gill have been drafted into the side as substitutes.

— BCCI (@BCCI) October 14, 2018
M.S. Dhoni will not play for #Jharkhand in Vijay Hazare Trophy kncokout rounds, Jharkhand coach Rajiv Kumar informs. #cricket

— Ashwin Achal (@AshwinAchal) October 13, 2018
M.S. Dhoni will not play for #Jharkhand in Vijay Hazare Trophy kncokout rounds, Jharkhand coach Rajiv Kumar informs. #cricket

— Ashwin Achal (@AshwinAchal) October 13, 2018
@YUVSTRONG12 scored 264 runs in 7 innings (Vijay Hazare Trophy) at an average of just under 40 and a strike rate of 81.48. #VijayHazareTrophy pic.twitter.com/cOlPaV41Ag

— Yuvrajfanpage (@yuvrajfanpage) October 14, 2018
---
Share this article