Roger Federer is now conquering the world of Fashion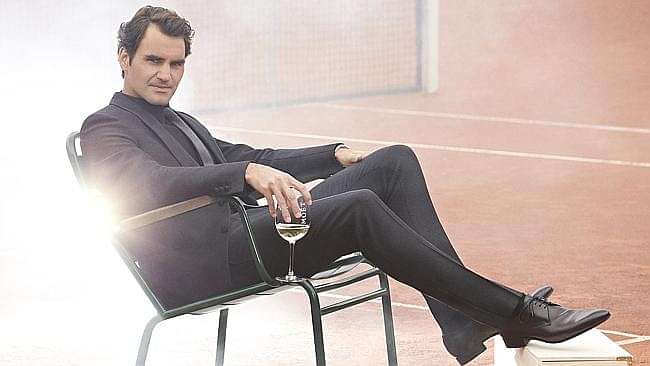 You always wonder what more can Roger Federer do in his life. He has the highest number of grand slam titles to his name (for a male player), he is the undisputed king of the tennis world and is loved by millions across the globe. And what is the most recent feather in his cap? Being named 2016's most stylish man by GQ
While Federer carries himself with utmost grace on the Tennis court, not many would have given him a chance against prominent names in the entertainment industry. Federer trumped Tom Hiddleston(Thor) to clinch the title in the final round. This title was previously held by entertainment stalwarts like Justin Timberlake and Kanye West!
Federer beat a lot of male eye candies on his way to the title. Singer Zayn Malik, actor Ryan Gosling, actor Steven Yeun, rapper Kanye West and actor Jared Leto were all in the running for the title, but ultimately succumbed to ever so classy Roger Federer.
GQ's Matt Sebra gave her piece of mind on Federer's win. "It's probably because he didn't embrace any of this year's most notable menswear trends. As powerful as a swerve can be, sometimes keeping things classic is the most effective sartorial choice a man can make"
Federer has never been very flamboyant with the way he carries himself, staying away from the fashion trends and sticking to simple and classy outfits.
The only major fashion trend that Federer has maybe succumbed to is sporting the ponytail and later moving onto 'manbangs'. But apart from that he has always been suave on and off the court.
Roger Federer has always been comfortable with suits, remember his white suit and gold trimmed man bag for the 2009 Wimbledon?
"I felt very uncomfortable in suits when I was younger, so what I just started doing was wearing suits when I was going to dinner. I used to overdress a little bit so I got used to wearing suits. Now wearing a suit is like wearing a track suit for me. So it's all good."
---